WASHINGTON, DC—Amid clamor from thousands of cuckolded husbands nationwide, a bipartisan group of lawmakers has drafted legislation designed to safeguard the institution of marriage, the moral cornerstone of American society, from the greatest threat to its sanctity: suave master-seducer Reginald St. Croix, Esq.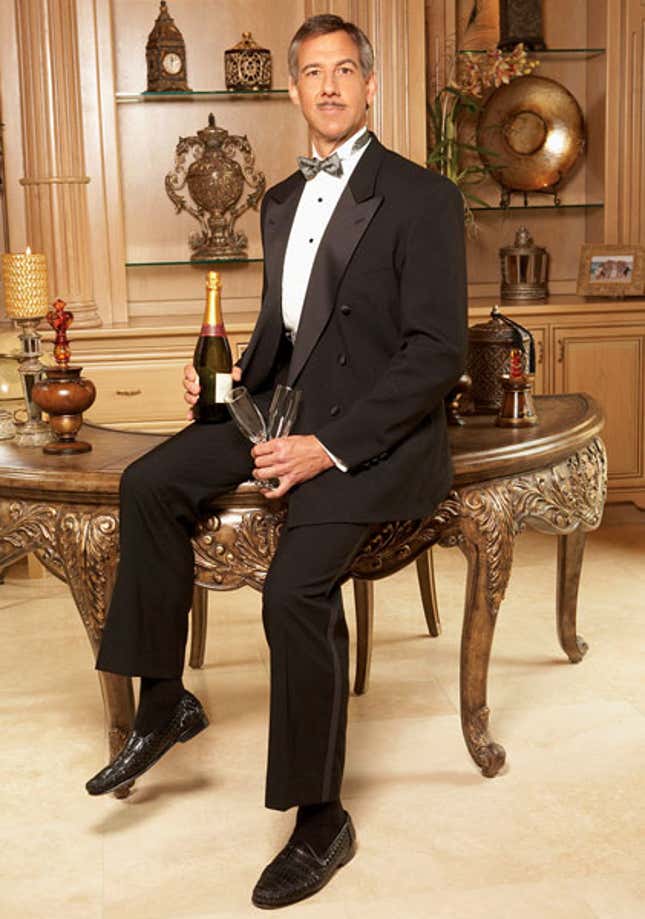 This Week's Most Viral News: September 22, 2023
"I coauthored the Defense Of Marriage From Reginald St. Croix Act because I find it unconscionable that our nation would allow this brazen scourge of connubial bliss to thrive unchecked," Senate Majority Leader Bill Frist (R-TN) said. "Why, just this last week he approached my wife Karyn at a Senate mixer, brought her hand to his full, sensuous lips, and requested the honor of calling on her in the garden. The very idea!"
Sources close to the senator confirmed that Karyn Frist, incapacitated by unabated swooning since the incident, has been confined to her canopy bed by physicians.
Although little is known of St. Croix's parentage, provenance, or means of support, he is known to be an unusually well-formed man in his mid-to-late 30s, possessed of pellucid blue eyes, dark wavy hair, a silver tongue, and an all-encompassing appetite for the company of attached womanhood.
Tax records and divorce statistics, as well as hundreds of signed affidavits, demonstrate that the charismatic roué has been the cause of over 1,300 American divorces since January 2001.
"I was as a fawn mesmerized before a serpent, helpless before its untoward advances," said Mrs. C. Clemmons Burroughs, estranged and disgraced wife of the noted industrial magnate, now cloistered in the Philadelphia Home For The Ruined Woman, run by Carmelite nuns. "I considered myself as sworn to my mate as any wife, secure in my devotion, until I granted a single dance to Reginald at the Industrialists' New Year's Ball. One dance, and I was enraptured; one week, and my reputation ruined; one month, my marriage followed suit. I urge our leaders to take any action, invoke whatever power possible, pass whatever law necessary to stop the predations of Reginald St. Croix, Esquire!"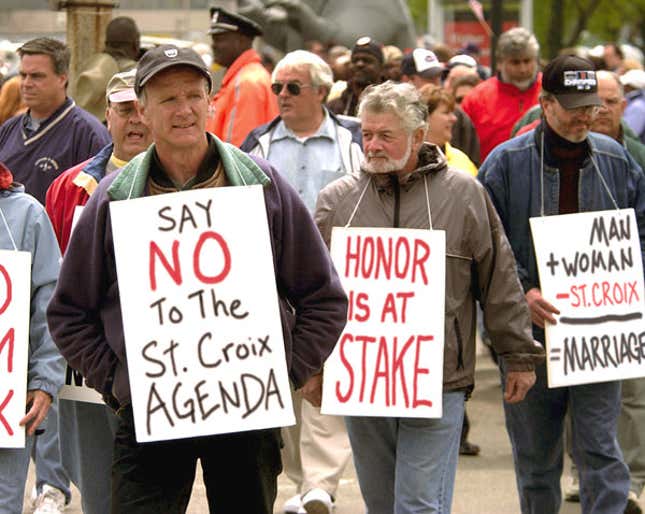 "Yet I love him still!" added Mrs. Burroughs, who collapsed on a nearby divan, quite inconsolable.
The Defense Of Marriage From Reginald St. Croix Bill, expected to easily pass both houses of Congress before the summer recess, will include legal measures against St. Croix, as well as a number of punishments, ranging from banishment to a chemically derived form of gelding.
In addition to specifically naming St. Croix as a bounder, a masher, and a cad "who leaves naught but broken hearts and litters of bastards in his musky wake," the bill also names as grievous philanderers Capt. Mason Hewlett, a seafaring rake who frequents many ports-of-call along the Eastern Seaboard; Cole Stallion, whose predation upon the marriages of ranchers and farmers threatens matrimonial unions on the western plains; and "Slick Petey" McGee, a Seattle-based traveling brush salesman.
Despite overwhelming support in a Congress that has experienced firsthand the damage wrought by St. Croix—specifically Frist, House Speaker Dennis Hastert (R-IL), and Rep. Barney Frank (D-MA)—some fault the bill for failing to protect American marriages from the international marital terrorism of El Macho, Le Comte de Libertin, and Ravishin' Dan, The Kissin' Canuck.
Still, President Bush has promised to sign the bill into law as soon as it crosses his desk.
"The American people cannot stand idly by and allow this scoundrel St. Croix to destroy the sacred institution of marriage," President Bush said in a televised address Monday.
Laura Bush, who did not appear with her husband for the address, was unavailable for comment. The White House would neither confirm nor deny that the First Lady has been sequestered in the Lincoln Bedroom since late May, weeping uncontrollably into one of St. Croix's cast-off, Royall Bay Rhum-scented handkerchiefs.