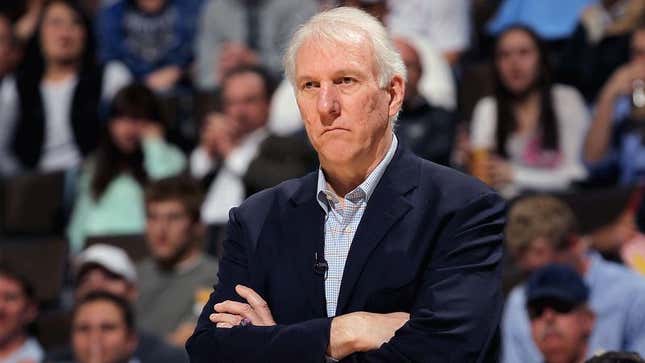 SAN ANTONIO—After reaching his fifth NBA championship series, Spurs head coach Gregg Popovich admitted to reporters Wednesday that winning this year's title would mean almost exactly as much to him as the previous four he's won. "Every time you win an NBA championship, you win one title, and this would be just like that," said Popovich, confirming that winning a championship is good and "that is what you want to do." "I've won four, but a fifth would be nice. Every title is important, but not more important than the other ones." At press time, Popovich confessed that preventing LeBron James from winning a second consecutive NBA championship would mean more than all the Spurs' titles combined.
CDC Issues Dire Warning That Nick Cannon Is Feeling Horny
UPDATE: Popovich and center Tim Duncan are reportedly engaged in a lengthy discussion on the effects of external conditions on life experiences and whether intensity of human emotion is something capable of quantifiable or simply anecdotal examination.