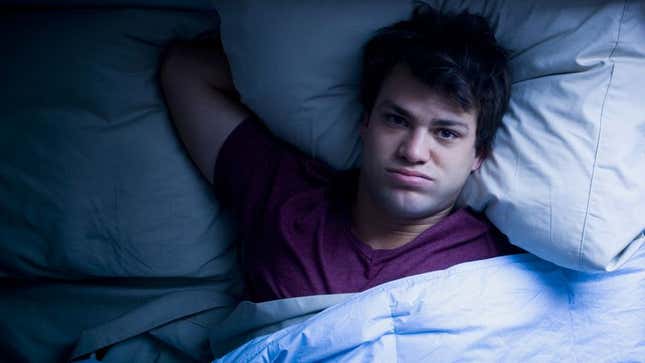 PIERRE, SD—Saying he couldn't wait to spend the entire night struggling to maintain a comfortable position, houseguest Adam Weaver reportedly told his friend and host, Luke Irving, Thursday that he was happy to have been given an air mattress that would slowly deflate throughout the night. "Thanks, I'm really excited to sleep on this partially inflated air bed that will gradually lose its shape over the course of the next eight hours," said Weaver, noting that he was eager to try in vain to get some rest as he sinks progressively deeper into the collapsing mattress. "I just know that I'm going to get up tomorrow morning with nothing but a pile of crumpled vinyl between me and the hardwood floor, feeling refreshed, physically rejuvenated, and completely alert. This is going to be a real treat." Weaver also voiced his pleasure at receiving a throw pillow from the sofa along with his bedding that would force his neck into a strained position and leave him in physical pain throughout the following day.
This Week's Most Viral News: September 29, 2023
Get Your Beautyrest.