Alabama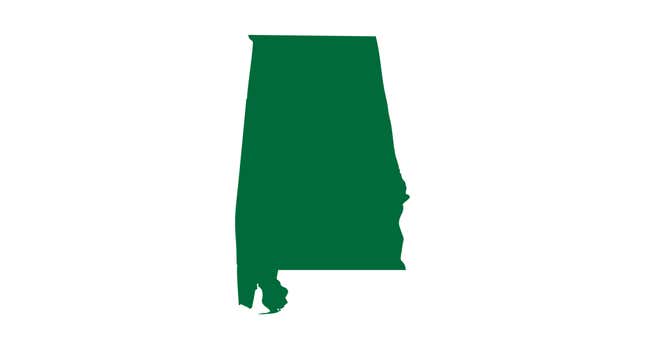 Guns may be legally wed after 16 years of ownership.
Alaska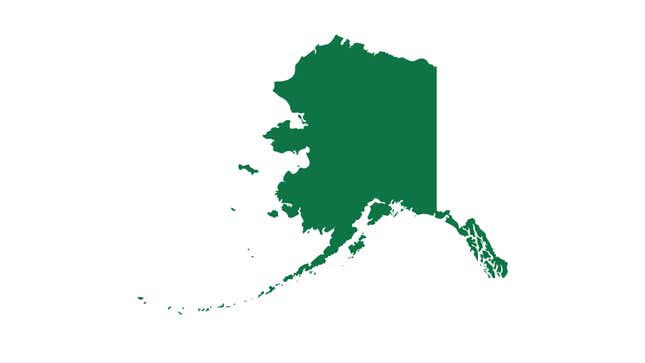 Salmon convicted of felonies may not purchase a firearm.
Arizona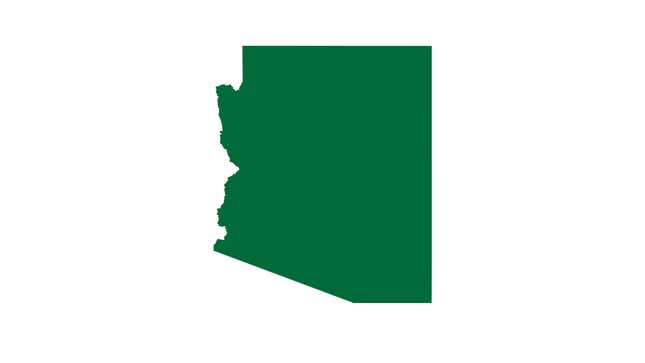 Guns must be securely buried in the desert at least 20 miles from home.
Arkansas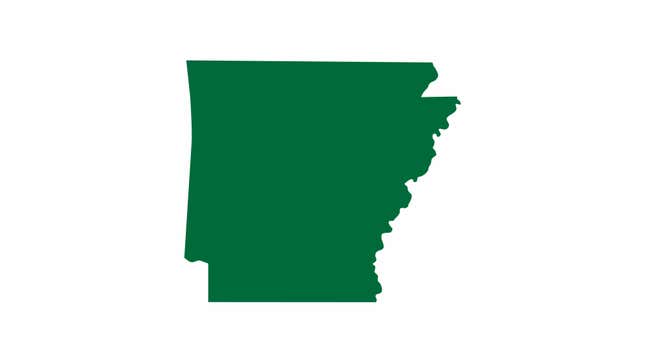 Mandatory background checks on anyone who doesn't own a gun.
California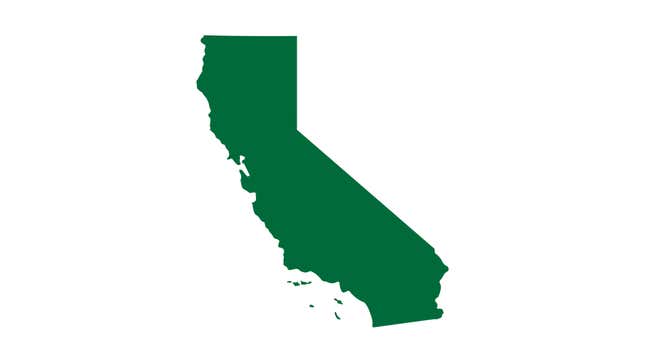 Law requires every gun owner to first pass an IMDB background check.
Colorado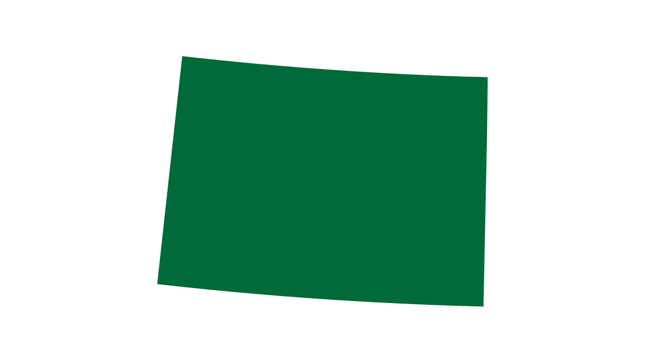 Legal to grow up to 10 guns in your backyard.
Connecticut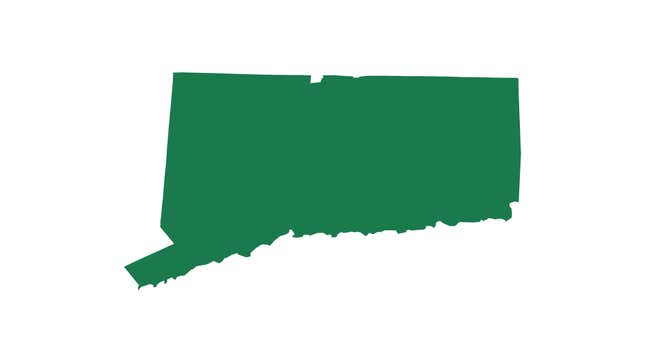 High capacity magazines are banned for their garish tackiness.
Delaware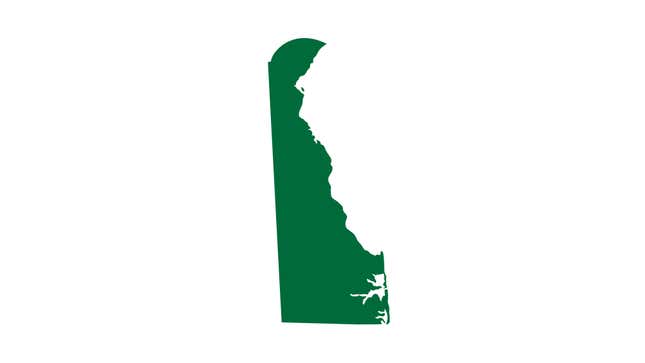 Arsenals may be anonymously stashed in LLCs.
Florida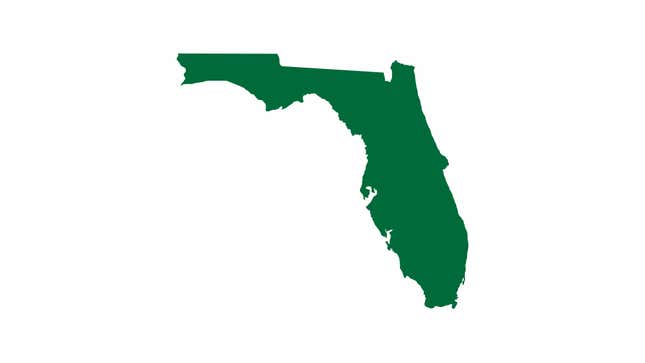 Law requires all firearms to be stored securely above the refrigerator or in the car's glove compartment.
Georgia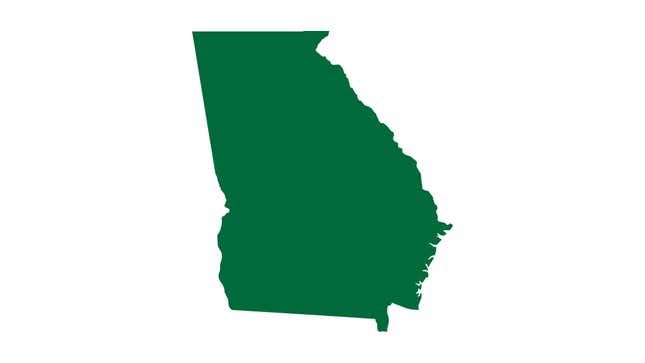 Residents are allowed to apply for a license within 24 hours after they have been challenged to a duel for their daughter's honor.
Hawaii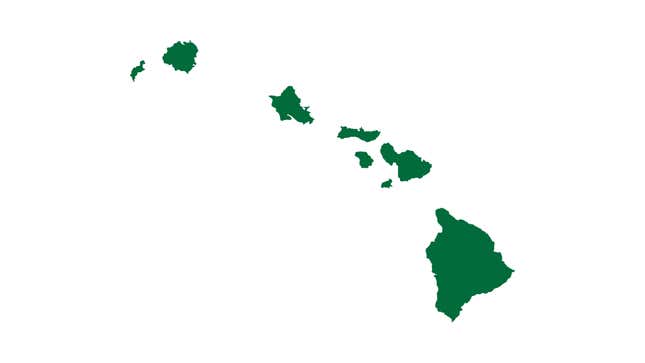 Mark Zuckerberg's security team has first pick of all guns.
Idaho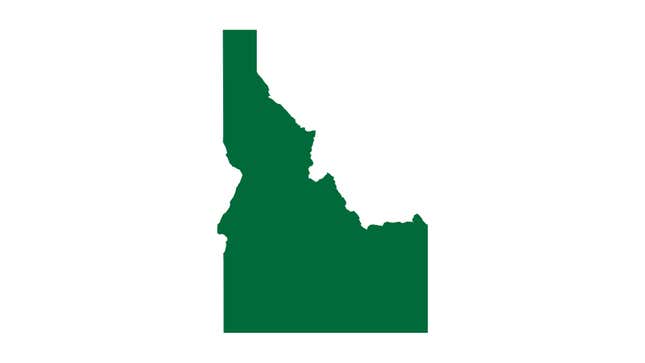 State sort of looks like a gun, and that's the law.
Illinois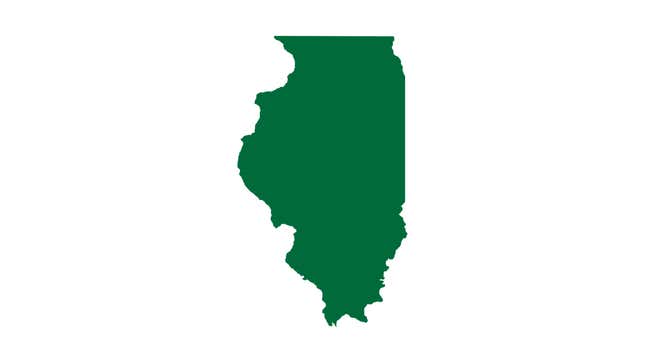 Requires Indiana residents to abide by 48-hour waiting period before smuggling guns into state.
Indiana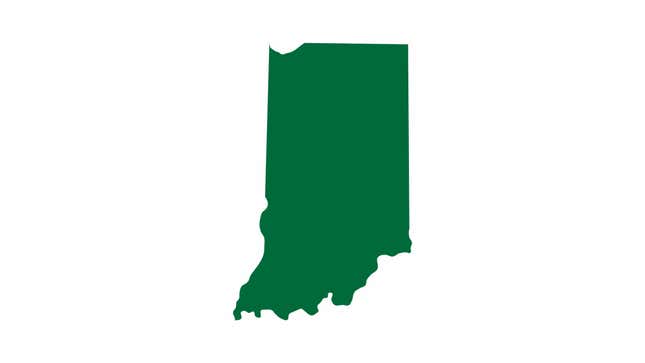 State gun shows enforce a strict ban on cutting in line to purchase a weapon.
Iowa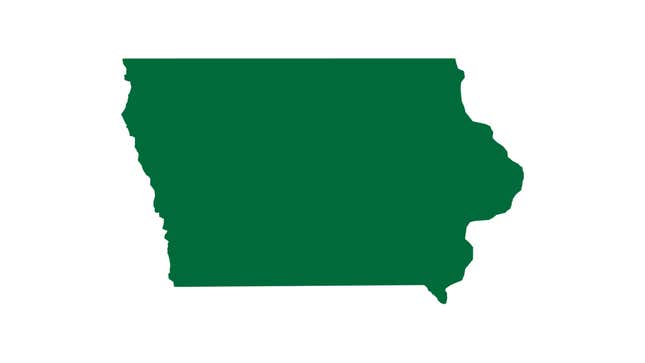 All guns must be won at state fair ring toss booth.
Kansas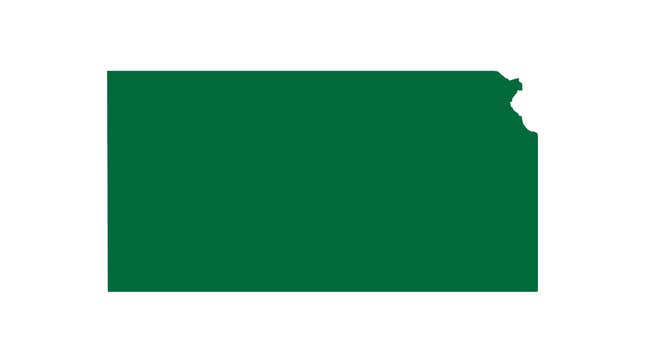 Now why would a real American need to buy a gun when they should already have one?
Kentucky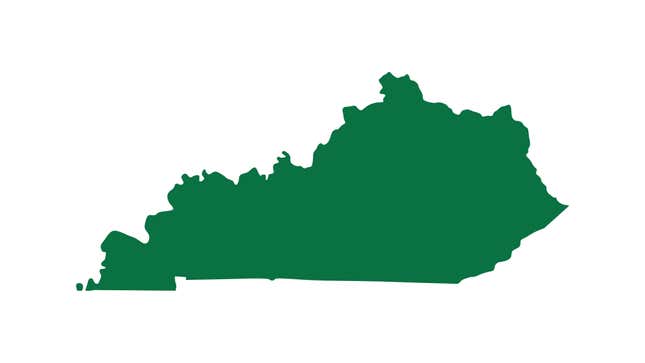 All gun show buyers must undergo a 30-minute story from seller about time his brother-in-law used one of these babies to shoot a squirrel right out a tree.
Louisiana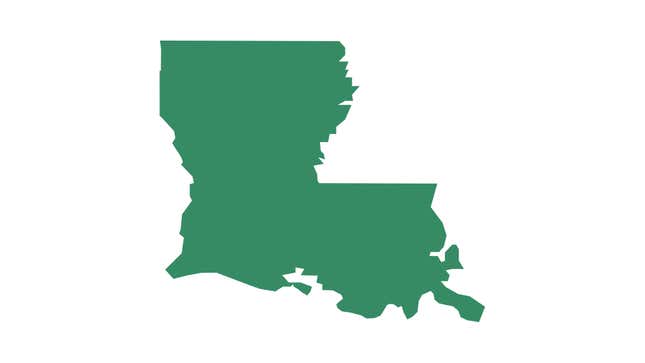 Forty-eight-hour waiting period on media mentioning any shooting victims.
Maine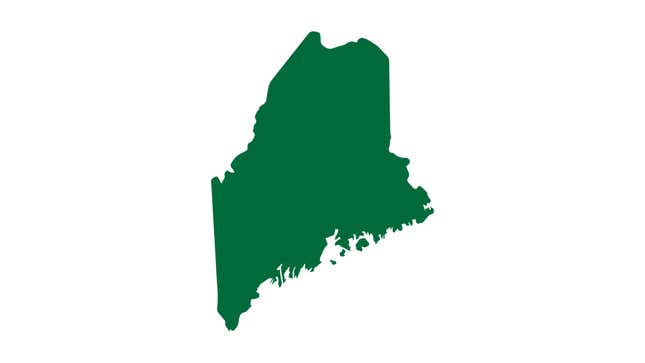 Old mariners required to bind their most beloved gun to ship's mast to prevent it from washing overboard during great tempest.
Maryland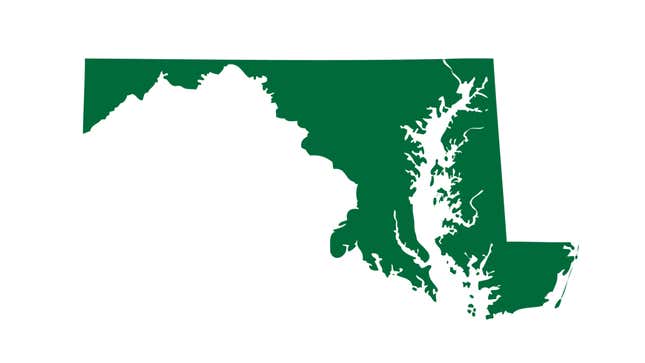 Maryland has some of the strongest gun laws in the country, making firearm trafficking very lucrative.
Massachusetts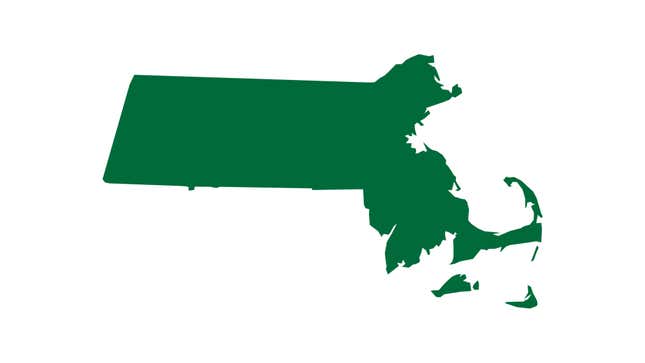 Guns illegal unless a Kennedy needs to get rid of a problem, quick.
Michigan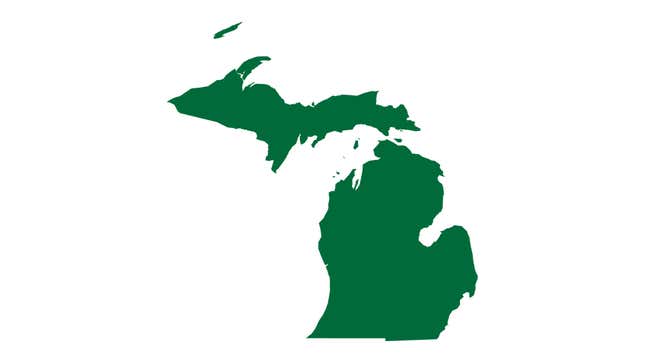 Firearm purchases require proof of membership in a white supremacist group.
Minnesota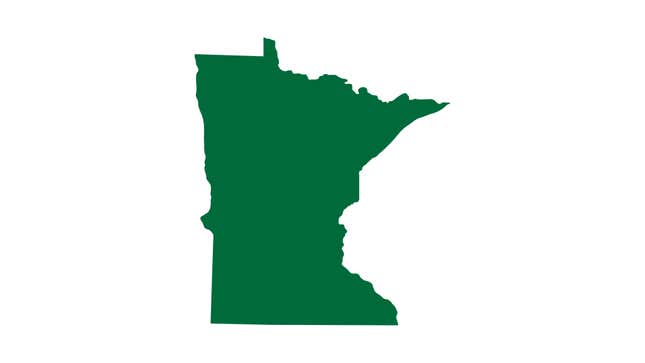 Guns only permitted during summer months when it's nice enough to really enjoy them.
Mississippi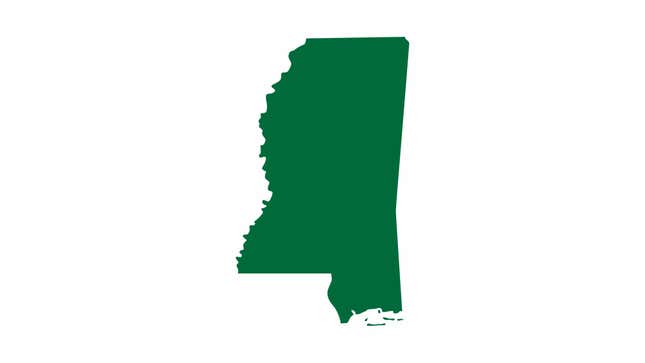 Everyone in this state is already dead from gunshot wounds.
Missouri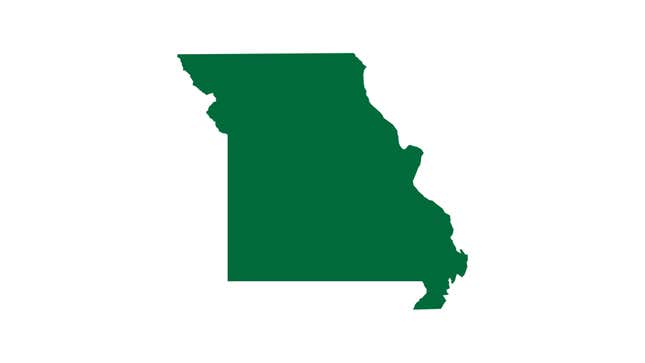 Mandatory self-inflicted wound while cleaning gun by age 21.
Montana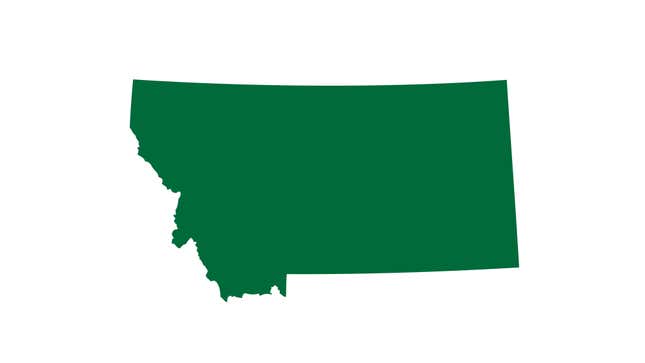 Anyone murdered by guns in national parks must be dragged out by shooter to preserve their pristine beauty.
Nebraska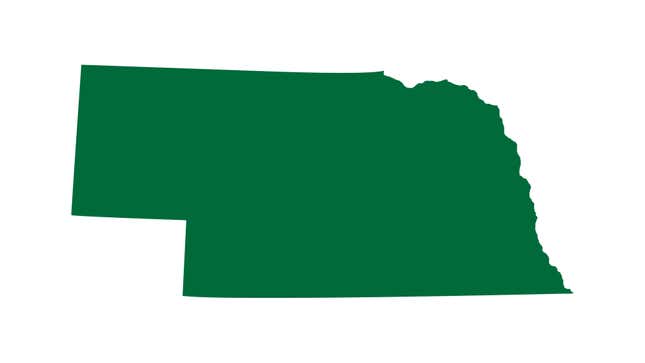 Breastfeeding guns in public is legal, but the social stigma remains.
Nevada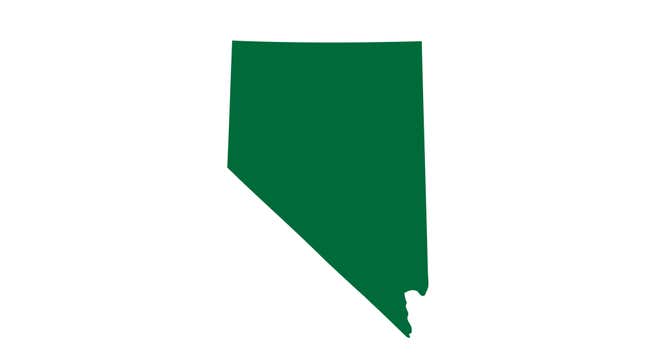 Entire state legally considered gun range.
New Hampshire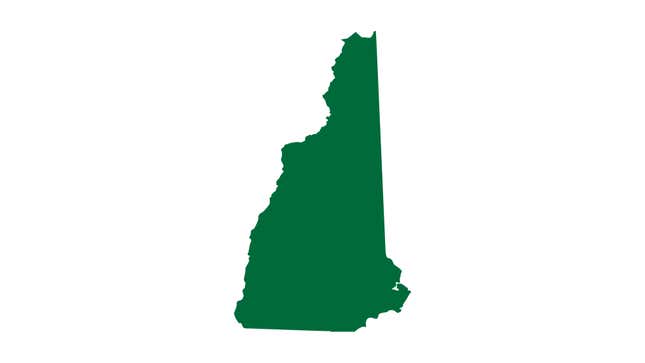 Shooting deaths are banned in fall so as to not obscure the view of the foliage.
New Jersey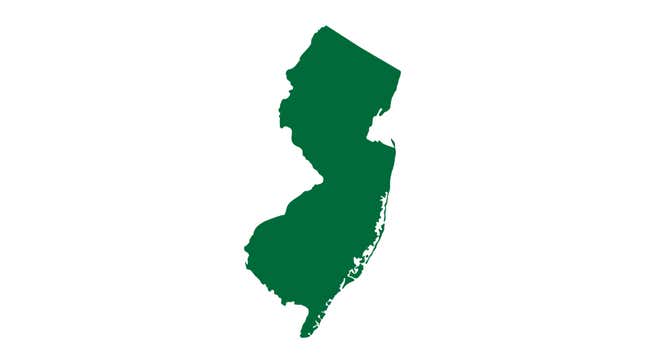 Why do you want to know New Jersey's gun laws so bad? Huh? Holy shit. Are you wearing a wire?
New Mexico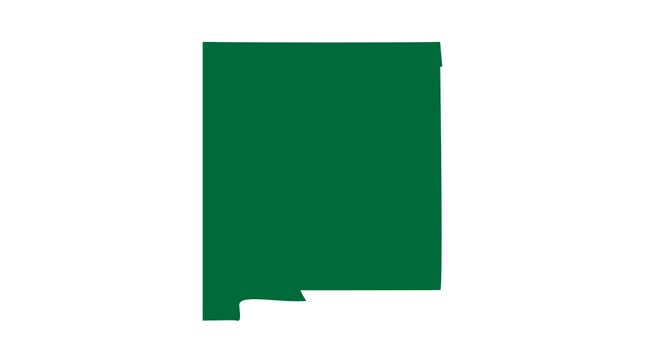 Stand Your Ground law allows gun owners to legally defend themselves in attempted alien abductions.
New York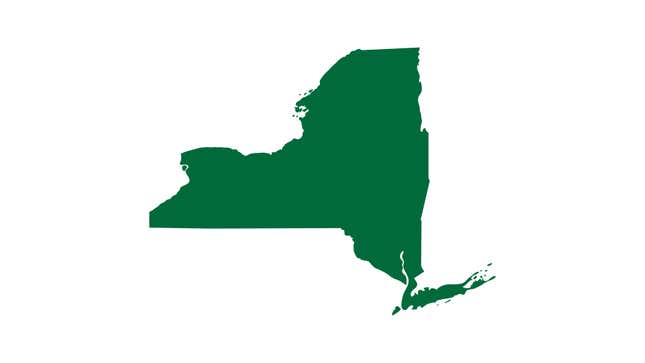 Tourists are warned that firearms sold by street vendors are most likely fake.
North Carolina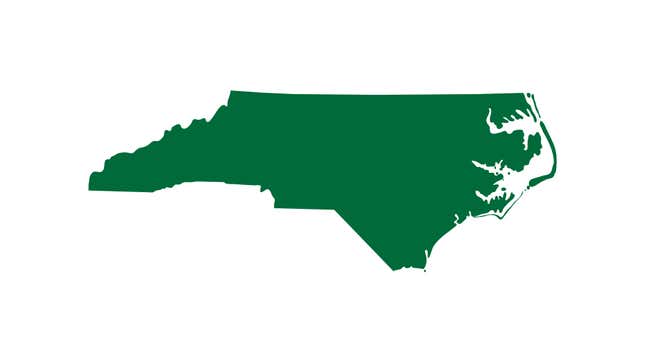 Domestic abusers required to count to 10 after a conviction before they're allowed to have their gun back.
North Dakota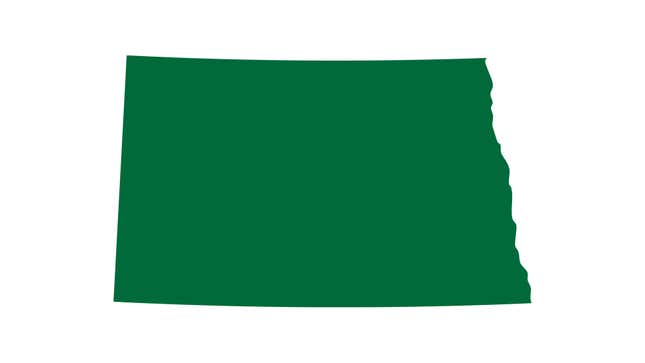 Wildlife permitted to use guns as a means of keeping human population at a manageable level.
Ohio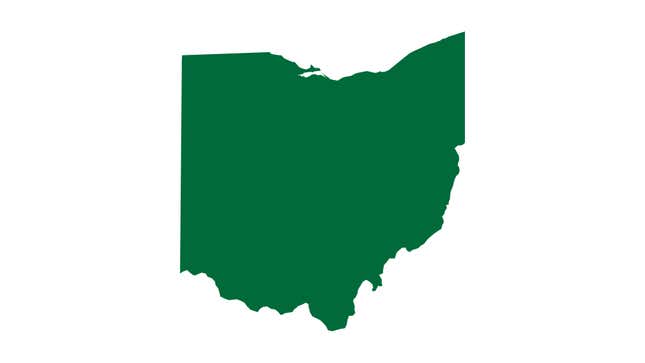 Laws don't apply in the abandoned factories.
Oklahoma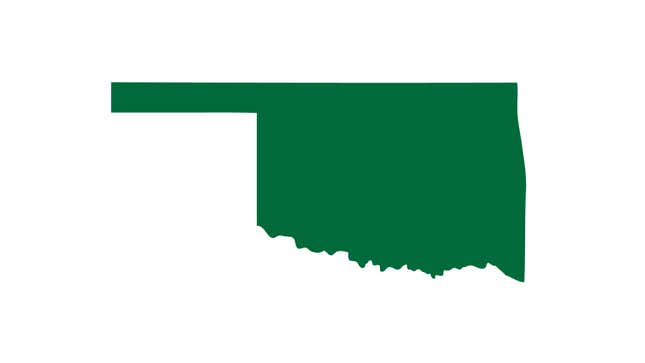 Most guns free if buyers can prove intent to hunt down pregnant women.
Oregon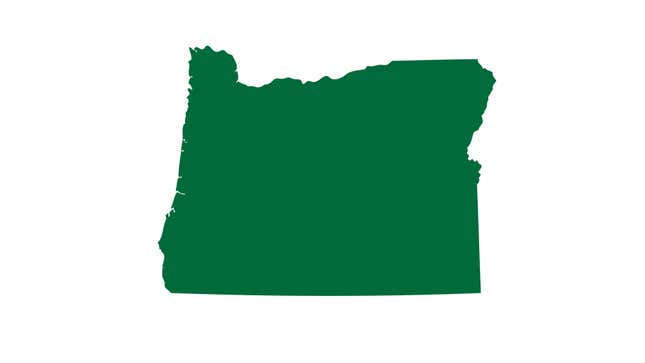 The state has become a destination for terminal patients after legalizing physician-assisted gun deaths.
Pennsylvania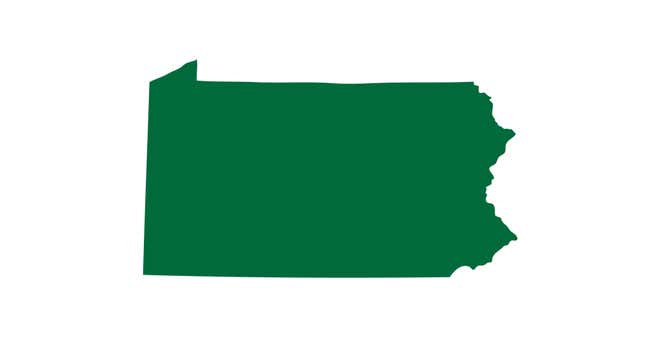 Guns are strictly limited to championship celebrations.
Rhode Island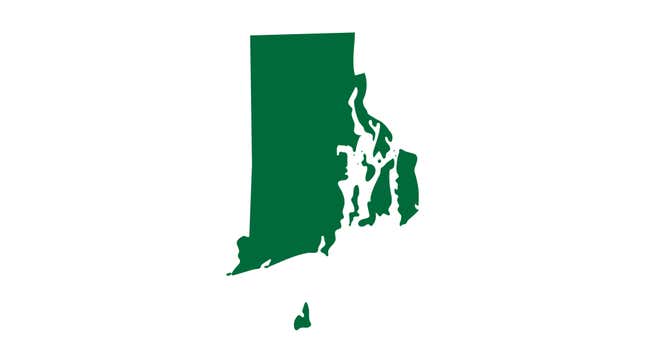 No room for anything bigger than a pistol.
South Carolina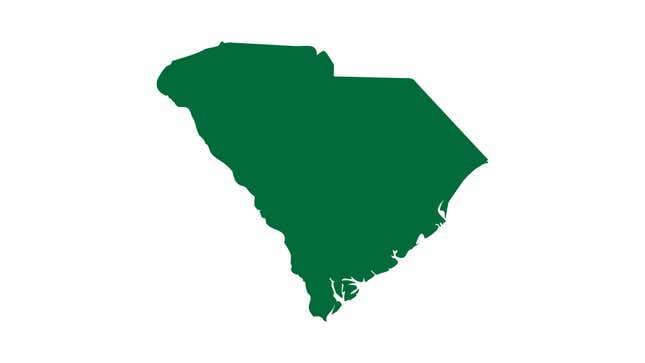 Gun show vendors must urge minors to not go and do anything foolish before selling them firearm.
South Dakota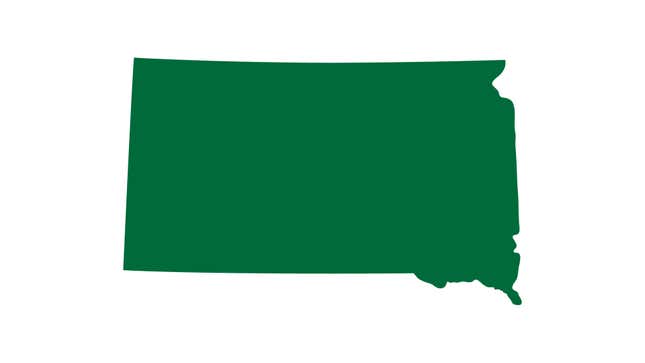 Just grab whatever from the bin.
Tennessee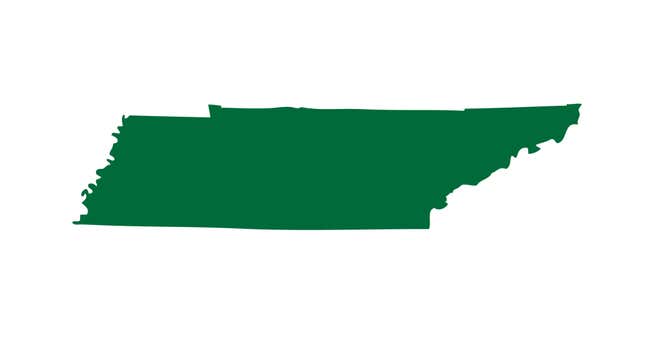 Citizens do not need a license to open carry as Tennessee is technically still fighting the Civil War.
Texas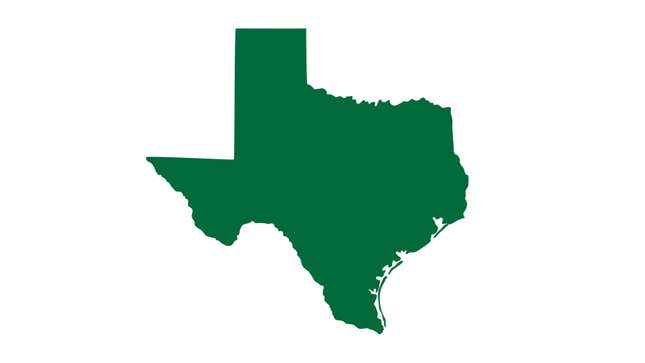 The only law out in these parts is shoot first.
Utah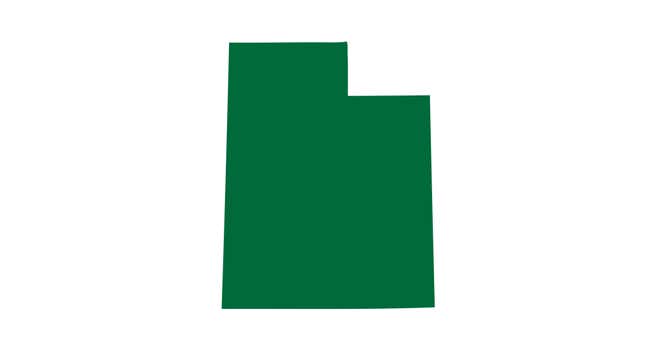 Gun owners allowed to defend selves in presence of dancing.
Vermont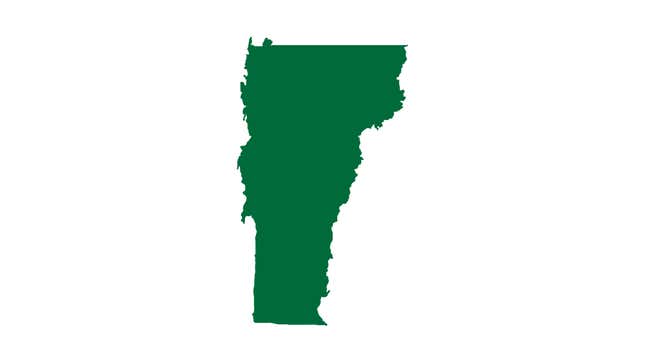 Guns only available by special permit for tracking and apprehending foliage poachers.
Virginia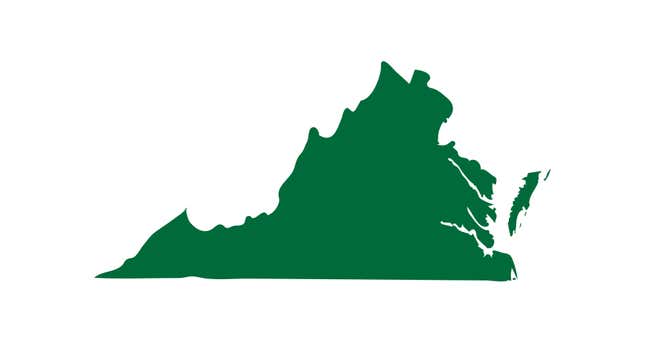 Must register all Muskets, Shot, and related Accouterments with the Court of King George.
Washington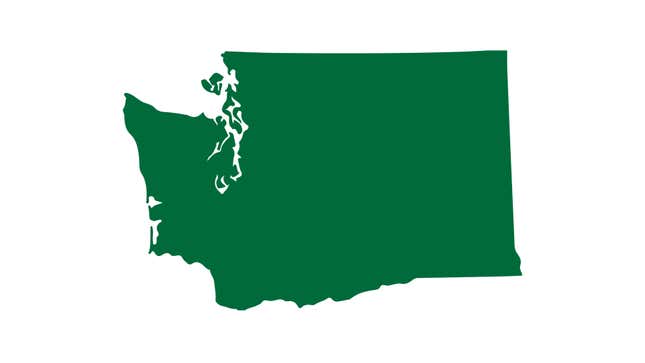 Ghost guns must be installed with the latest software update.
West Virginia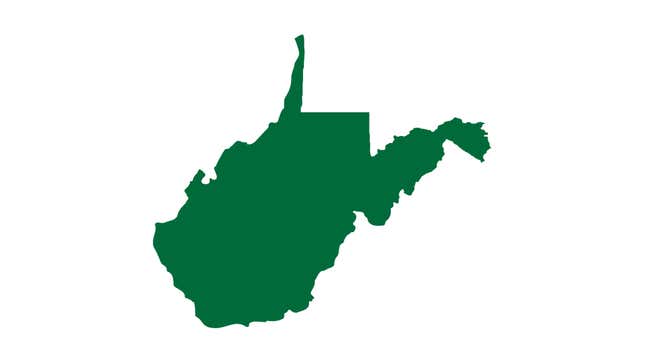 Just try not to get too drunk before blasting shit.
Wisconsin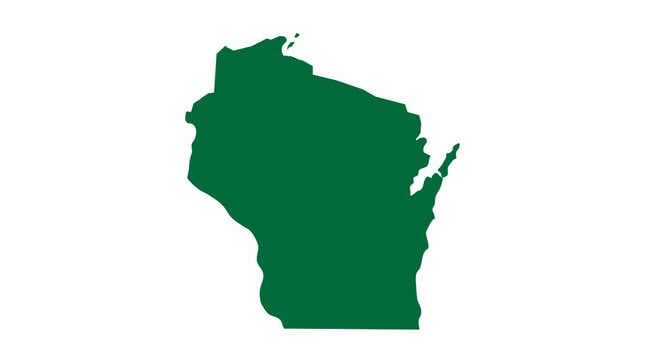 Guns in the home must be kept out of reach of children considered parents' favorite.
Wyoming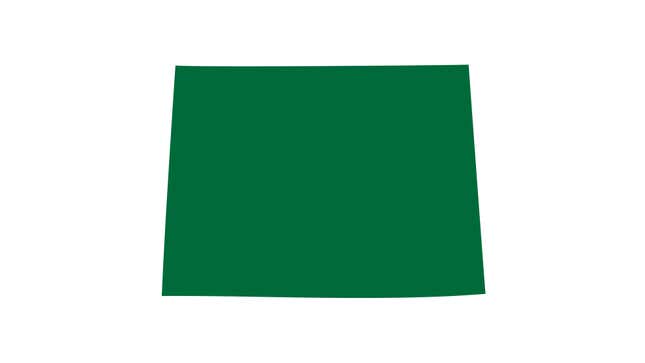 Lenient gun laws presume you'll just be shooting yourself.