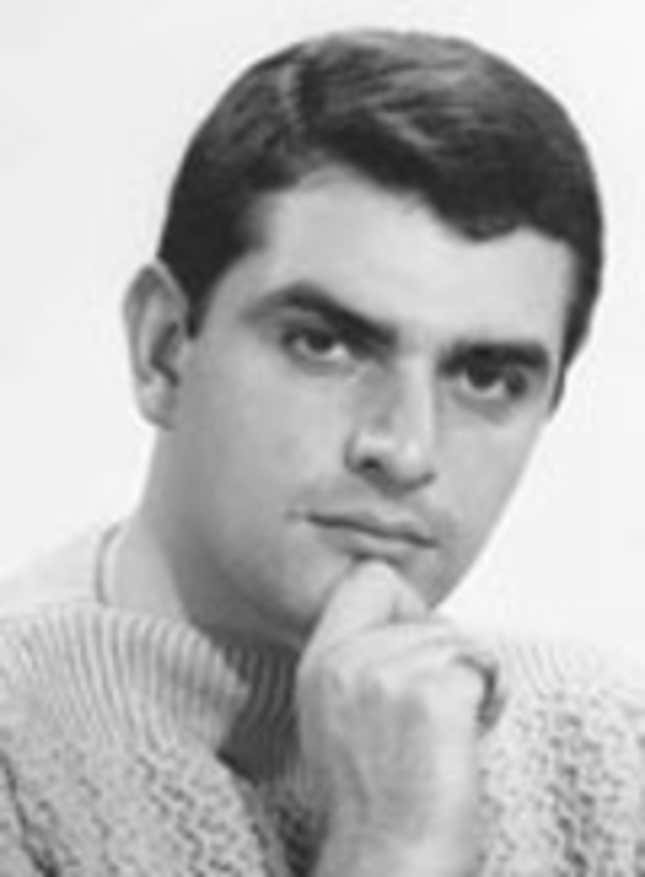 Item! If you're like me, you're more than a little dismayed by the cinematic bloodbath at your local multiplex right now. There are chopped heads in Kill Will, and there's chopped everything in The Texas Chainsaw Massacre. Yuck! Far be it from me to tell Hollywood what to do, but I think they should keep their playing cards closer to their chests and not get so explicit.
This Week's Most Viral News: September 29, 2023
What's your option if you want a good family movie? Good question. The answer is Good Dog! Talking dogs have been a favorite of mine since The Adventures Of Milo And Stitch. Good Dog has more than enough loudmouth canines to tickle your funny bone, and the pooches are voiced by heavy hitters like Matthew Broderik. I'm making a Harvey Call To Arms: Go see Good Dog! Let's show Hollywood that we're drawing a line in the sand. No more blood and guts. We demand quality family entertainment.
Item! Did you catch the Series this year? Some of my friends are Yankees fans, and they were pretty disappointed when the Marlons won. Oh, well. It's an honor just to make it to The Big Game. Better luck next year, Yankees.
I wonder what the most American food is. Some people say hot dogs; others say apple pie. But I say it's a tie between rhubarb crisp and the double bacon cheeseburger.
Item! It's a shame what happened to Sigfreed or Roy. One of them got chewed up and dragged off stage by a white lion. I'm no big-cat expert, but I've got a hunch that I know what happened. I'll bet that the lion thought that Sigfreed or Roy was one of her kittens and tried to carry him, by the throat, to the safety of her cage. Silly lion! Humans don't have scruffs on their necks. I hope that someone teaches the animal about that, if Sigfreed or Roy regains his health and the duo resumes the act.
Steve from Blues Clues has an album out. Now I've seen everything! I should just close up shop right now. (Don't worry, I won't actually do that.)
The new TV season is here! The jury's still out on how good it is. I've been too busy to check. I've been watching the first season of 24 with Donald Sutherland on DVD. I don't know how Donald could stay up for a full day without sleep. I get tired just watching him! But I suppose I've never had to save the world.
Item! Mandy Moore is the name on everyone's lips. I'll do a little sleuthing to find out why and report back to you.
The fall colors sure were spectacular this year. I hope you got out to see them, because it's going to be another 12 months until Mother Nature gets out her brush again and paints the world in hues of red, orange, and brown.
I'm achin' for Clay…Clay Aiken, that is! I picked up his new album, and now I can't seem to get that CD out of my player. The verdict? Move over, Michael! There's a new king of pop, and he's got the magic you had once upon a time.
Item! Celebrity deaths always seem to come in threes. America mourned the passing of three of its favorite performers recently. We reeled from the news that singer Johnny Cash had passed away. Then, the report came that Barefoot Executive and Eight Ways To Date My Daughter star John Ritter had died. Just when things seemed their darkest, we heard that Larry "Carter from Hogan's Heroes" Hovis had made the great escape from the prison camp of the soldiers. We'll miss you all dearly. Entertainment won't be the same. I guess there really is a Hogan's Heroes curse.
Don't forget: Daylight Saving Time ended a week from last Sunday. If you haven't "fallen back" yet, you should turn your clocks back an hour.
Well, we're closing the curtain on another installment of The Outside Scoop. Next time, I'll bring you a behind-the-scenes look at the hilarious new movie The Cat With The Hat. (That Michael Moore is a genius!) I'll also answer the question, "What ever happened to Angelica Jolie?" Until then, I'll be ringside in the box seats…on the outside!
Jackie Harvey graduated from Viterbo University with a degree in English literature in 1990. After honing his writing and copy-editing skills at The Sunshine Shopper, he became The Onion's entertainment columnist in 1994, replacing the outgoing Archie "Arch" Danielson. Currently, Harvey writes his regular column, "The Outside Scoop," as well as his blog, "Harveywood!"