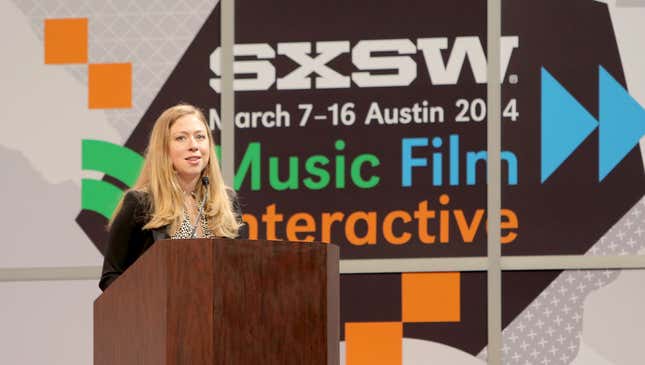 The interactive portion of the South by Southwest festival concluded yesterday in Austin, TX. Here is a look back at the top moments from this year's event:
Enterprising attendees save time by pronouncing festival's name as Six-Saw
Handshake that will someday lead to two Chapter 11 bankruptcies occurs
Everyone with real job stays home
250,000th time someone mentions they could totally see themselves living in Austin for a few years at least
Happy hour where Pete from tech talked to some guy who works at Facebook
Everyone unknowingly networks with exact same people from last year's festival
Organizers print up a few hundred more "Bryce" nametags
The festival once again honors veterans in its field when 22-year-old Android app developer Josh Nathe is given the SXSW Lifetime Achievement Award
Seventy tons of Fuze Beverage promotional iPhone cases trucked to Austin-area landfill
The game—the whole game, all of it—completely changed. The future is here. The future is now.
Americans Describe What It's Like Surviving A Mass Shooting