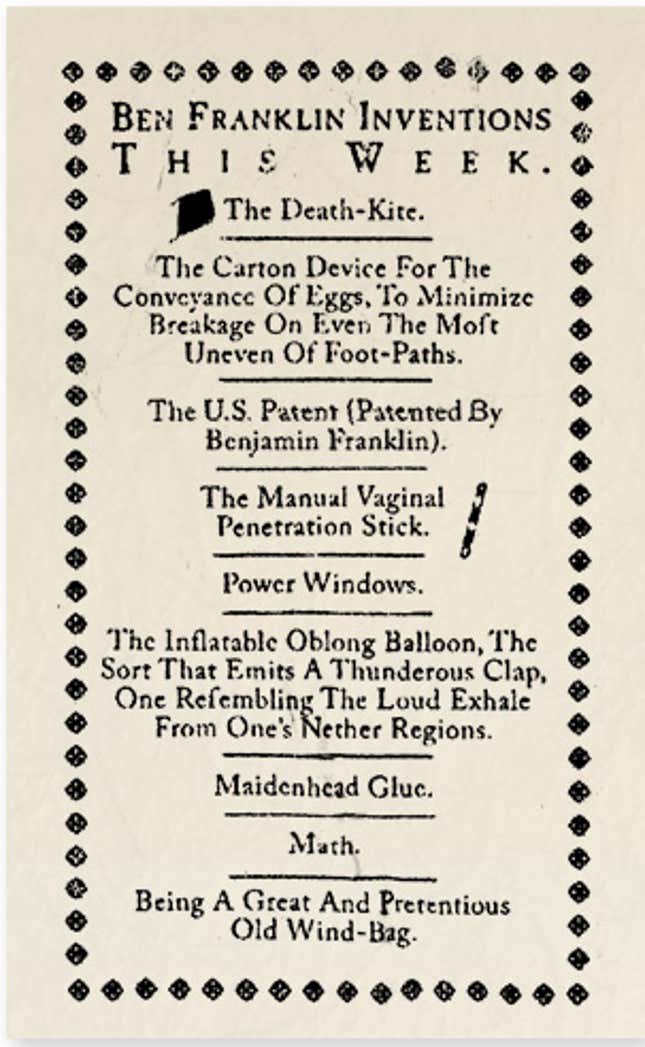 The Death-Kite.
The Carton Device For The Conveyance Of Eggs, To Minimize Breakage On Even The Moſt
Study Finds LSD Highly Effective At Ruining Nephew's Baptism
Uneven Of Foot-Paths.
The U.S. Patent (Patented By Benjamin Franklin).
The Manual Vaginal Penetration Stick.
Power Windows.
The Inflatable Oblong Balloon, The Sort That Emits A Thunderous Clap, One Reſembling The Loud Exhale From One's Nether Regions.
Maidenhead Glue.
Math.
Being A Great And Pretentious Old Wind-Bag.