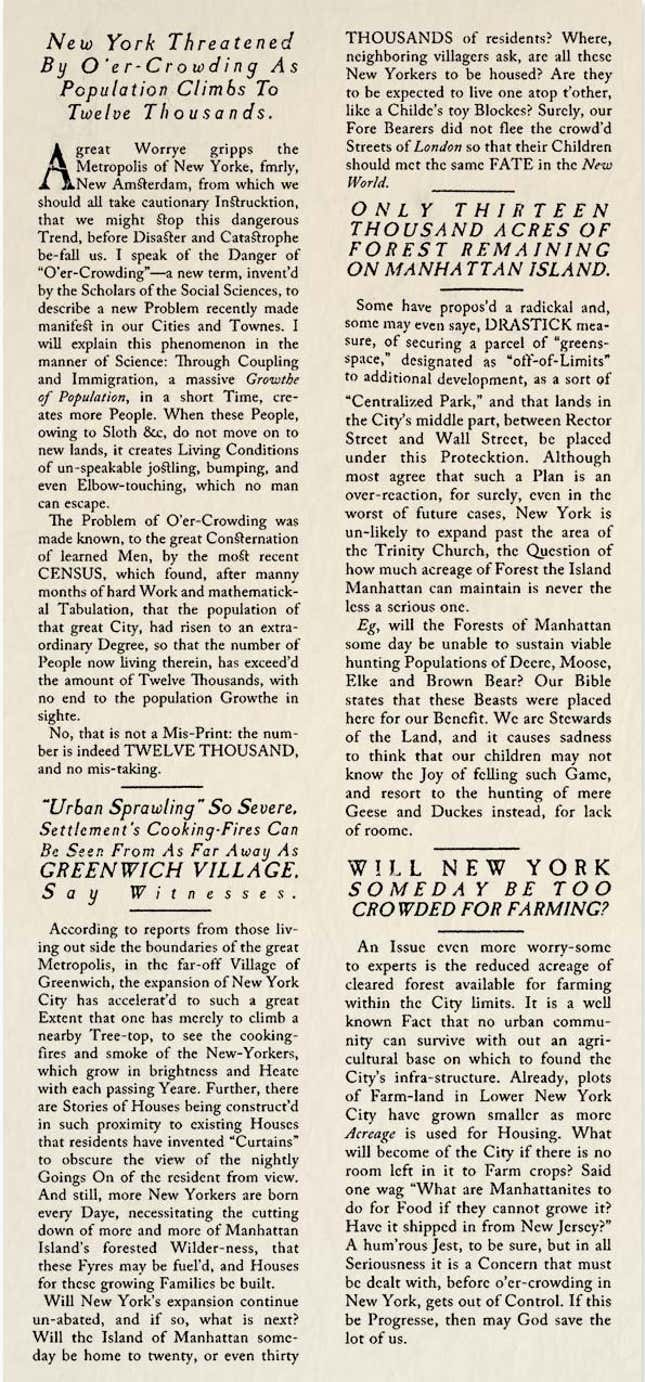 A great Worrye gripps the Metropolis of New Yorke, fmrly, New Amsterdam, from which we should all take cautionary Instrucktion, that we might stop this dangerous Trend, before Disaster and Catastrophe be-fall us. I speak of the Danger of "O'er-Crowding"—a new term, invent'd by the Scholars of the Social Sciences, to describe a new Problem recently made manifest in our Cities and Townes. I will explain this phenomenon in the manner of Science: Through Coupling and Immigration, a massive Growthe of Population, in a short Time, creates more People. When these People, owing to Sloth &c;, do not move on to new lands, it creates Living Conditions of un-speakable jostling, bumping, and even Elbow-touching, which no man can escape.
This Week's Most Viral News: September 22, 2023
The Problem of O'er-Crowding was made known, to the great Consternation of learned Men, by the most recent CENSUS, which found, after manny months of hard Work and mathematickal Tabulation, that the population of that great City, had risen to an extra-ordinary Degree, so that the number of People now living therein, has exceed'd the amount of Twelve Thousands, with no end to the population Growthe in sighte.
No, that is not a Mis-Print: the number is indeed TWELVE THOUSAND, and no mis-taking.