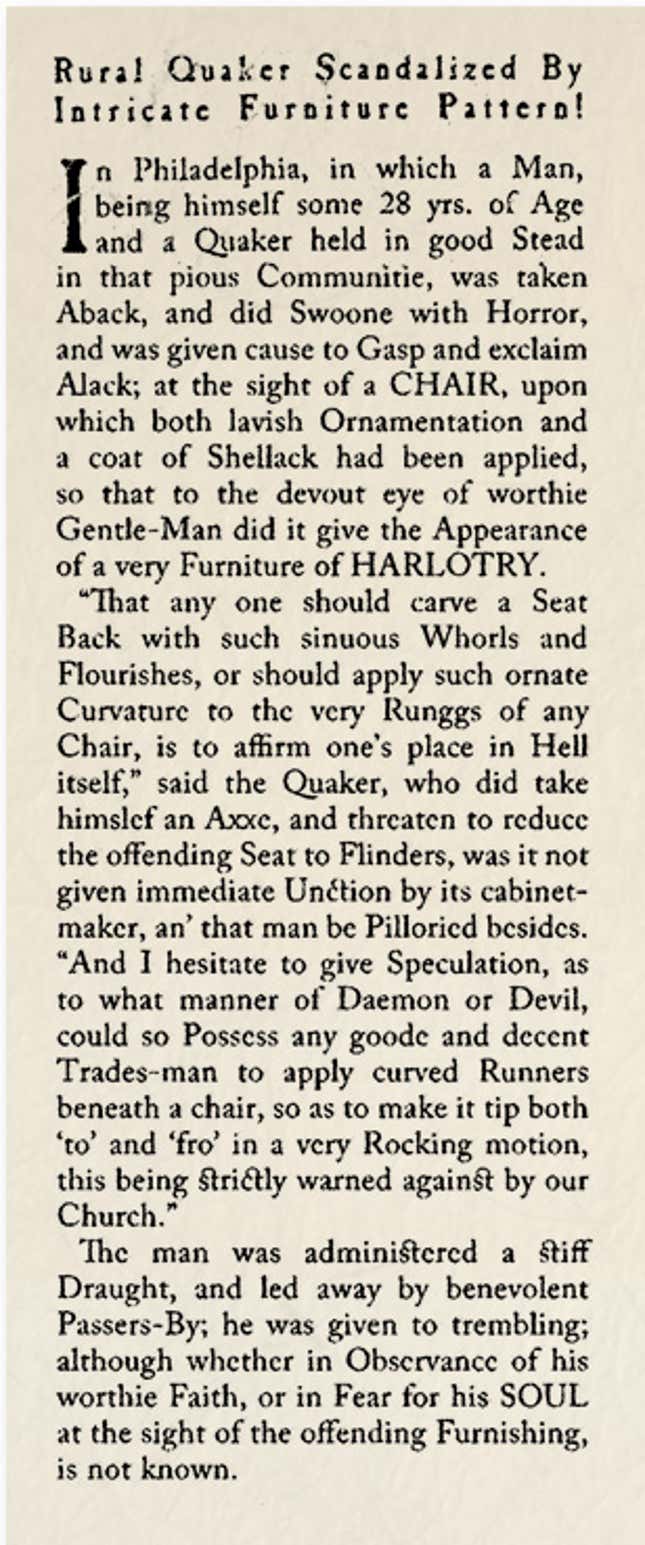 In Philadelphia, in which a Man, being himself some 28 yrs. of Age and a Quaker held in good Stead in that pious Communitie, was taken Aback, and did Swoone with Horror, and was given cause to Gasp and exclaim Alack; at the sight of a CHAIR, upon which both lavish Ornamentation and a coat of Shellack had been applied, so that to the devout eye of worthie Gentle-Man did it give the Appearance of a very Furniture of HARLOTRY.
"That any one should carve a Seat Back with such sinuous Whorls and Flourishes, or should apply such ornate Curvature to the very Runggs of any Chair, is to affirm one's place in Hell itself," said the Quaker, who did take himslef an Axxe, and threaten to reduce the offending Seat to Flinders, was it not given immediate Unction by its cabinet-maker, an' that man be Pilloried besides. "And I hesitate to give Speculation, as to what manner of Daemon or Devil, could so Possess any goode and decent Trades-man to apply curved Runners beneath a chair, so as to make it tip both 'to' and 'fro' in a very Rocking motion, this being strictly warned against by our Church."
The man was administered a stiff Draught, and led away by benevolent Passers-By; he was given to trembling; although whether in Observance of his worthie Faith, or in Fear for his SOUL at the sight of the offending Furnishing, is not known.