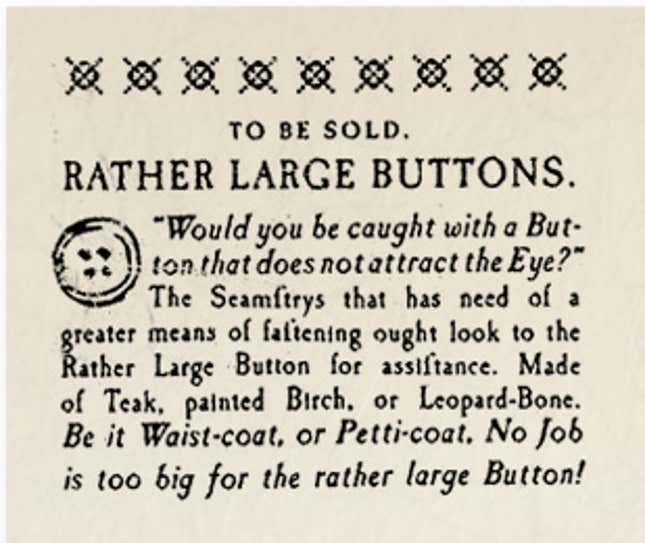 "Would you be caught with a Button that does not attract the Eye?"
The Seamstrys that has need of a greater means of faſtening ought look to the Rather Large Button for assistance. Made of Teak, painted Birch, or Leopard-Bone.
Be it Waist-coat, or Petti-coat, No Job is too big for the rather large Button!