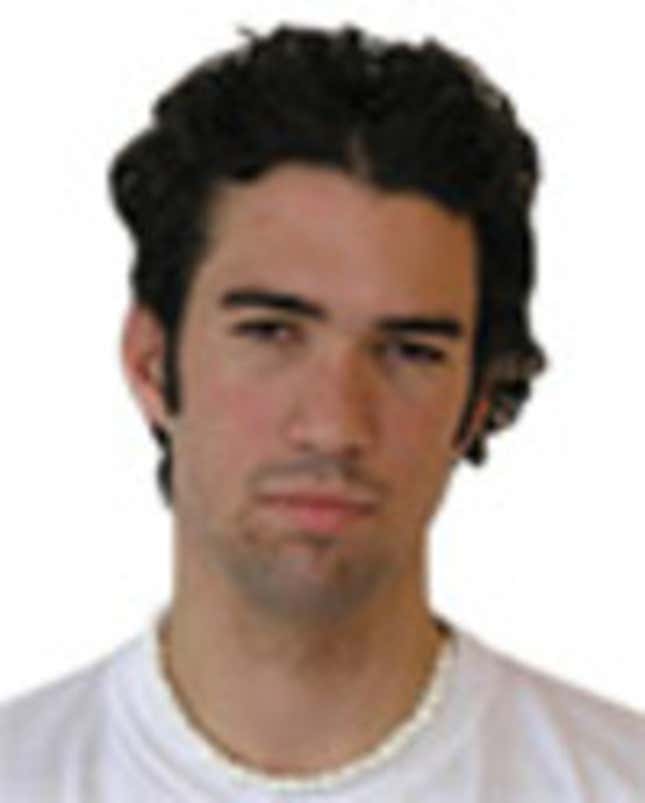 Last night was horrible. I'm not even going to go over who said what to whom or how you ended up sleeping in the backyard, because none of that matters now. All that matters is that I love you, and I don't want to spend our last 20 minutes of consciousness in an argument only to wake up at 2 p.m. the next day still mad. Sweetie, can you half open one of your eyes and look at me? I love you so, so much. Let's never pass out angry again.
I mean it.
I know we have our share of petty, slurred arguments—what couple doesn't? But that doesn't mean we have to let some stupid disagreement ruin our night of pounding keg beer, doing shooters, and vomiting under the table.  Two people who love each other should be able to talk these things through before stumbling home and face-planting on the bathroom floor with their pants around their ankles. Stuttered communication is the sign of a healthy relationship.
I don't even remember large portions of what we were so angry about. Isn't that silly? I would never forgive myself if, God forbid, one of us choked on our own vomit and the last words exchanged between us were "Fruck you." That's why I am going to do everything in my power to make sure that before you lose control over your motor functions and lie motionless for 12 hours, you know how much I adore you.
So from now on, if we have a disagreement about whether or not I spilled beer in your hair, let's take a minute to sit down and communicate our vague, half-formed, but nonetheless vehement opinions seven or eight times in progressively louder voices until we come to a sloppy, and most likely naked, agreement. And if one of us is too angry to talk, we could just take a walk around the yard and maybe lie down on the cool grass and count to seven.
It's always best to get all these feelings out when it happens, or even an hour after it happens, when we've had a few more beers and we realize that what happened was fucking bullshit and you're always fucking doing that. That way, every day begins with a clean slate, and there won't be any hard feelings while you're crouched over a toilet and I'm holding your hair back.
I still remember the time my father sat me down at our local bar and, after a dozen or so tallboys, told me, "Son, if you want a strong marriage, always sort out your bullshit before you black out. You don't want that shit coming back on you tomorrow." And even as he was getting thrown out of the place for chucking a bar stool at the pinball machine, I knew he was right. You don't stay married for almost six years without becoming an expert on these sorts of things.
It was good advice when I was 8, and it's good advice now.
The fact of the matter is, we both said things in that Denny's parking lot we didn't mean. I don't even know why I said you look like an "ugly bull-dyke lesbian." I love your new haircut, and  you know that, so it was just thoughtless on my part. All I want to say is that I'm sorry I didn't try to listen to what you were screaming at me from the back of the squad car. You were just trying to express your feelings about me grabbing the waitress's ass, and I should have listened instead of comparing your ass to her ass and asking the people at the next table to back me up.
Or I should have at least said something about it on the car ride home from the police station instead of just jump-kicking our mailbox off the post and then falling asleep with my shoes on in the bathroom.
That would have been the mature thing to do.
So let's make a promise right here and now. Let's promise to always kiss each other good night before we fall face-first into the carpet with the key still in the front door, no matter how busy I am pulling the towel bar off the wall, or how much you just want to call your ex-boyfriend and start crying. No matter what, I will always pass out next to you with at least one sweaty arm across your bloated, reddened face. I love you!