VAN NUYS, CA—According to an announcement broadcast on late-night cable television Saturday, hot sexy girls are, at this very moment, waiting to talk to guys just like you.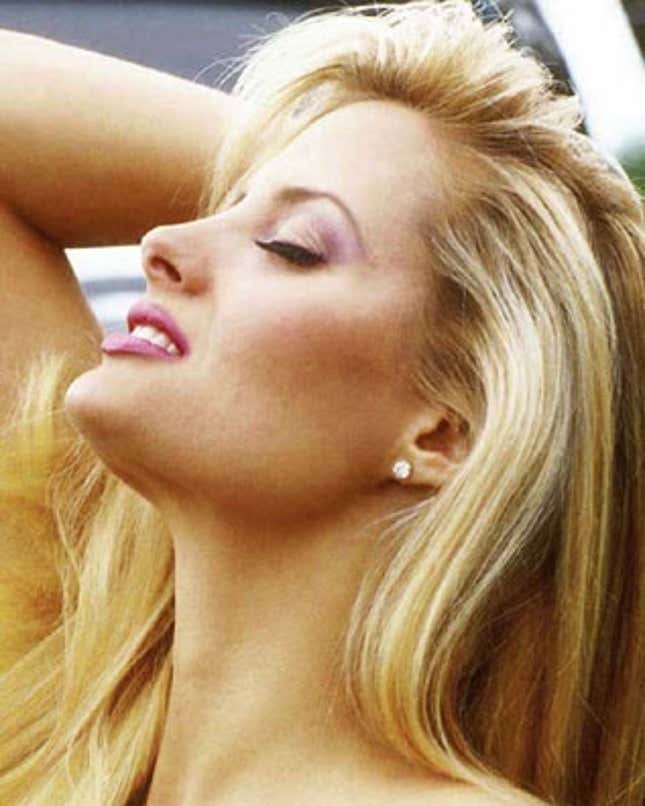 Study Finds LSD Highly Effective At Ruining Nephew's Baptism
The broadcast, sponsored by the Van Nuys-based telecommunications company Chat-Time Entertainment, urged all guys just like you to call these hot sexy girls without delay in order to minimize the amount of time the girls would have to wait.
While the precise number and location of girls in question was unspecified, James Hegl, a spokesperson for Chat-Time Entertainment, stressed that they are specifically interested in hearing from guys just like yourself.
"These girls aren't looking for just any guys," Hegl said. "They are interested in a certain type of guy, namely, guys who have working touch-tone telephones and possess the motor skills necessary to dial a phone number off their television screen into the aforementioned telephone without error. You know, guys just like you. That's the type of guy they like talking to."
Chat-Time employee and hot sexy girl Candi Lux agreed with Hegl's assessment. "I just love talking to guys who have cable TV and watch it late at night," she said, reclining in a bubble bath. "I just find it so attractive when they watch a phone number come up on the bottom of their screen and then dial it."
Fellow hot sexy girl Brianna Kisses: "You know what I really like? When a guy has a working credit card and knows how to operate a telephone." Running her hands over her body, she added, "When guys like that enter their credit-card number on a touch-tone phone, it just drives me wild!"
Though no specific timetable was given regarding how long the hot sexy girls would wait, Hegl said they very much want to talk to guys like you as soon as possible.
"One of these girls' biggest turn-offs is guys who are indecisive or slow to take action, who take a lot of time trying to decide whether or not they should make a phone call," Hegl clarified. "These girls want to talk to the kind of guy who calls right away. That type of guy."
"What are you waiting for?" said hot sexy girl Sondra Pett, reclining backwards into a pile of soft, lacy pillows while arching her back and thrusting her breasts forward. "Aren't you the type of guy who likes to talk to hot sexy girls? Please, don't keep me waiting. Call now."
Pett added that a nominal fee will be included in the cost of the call.