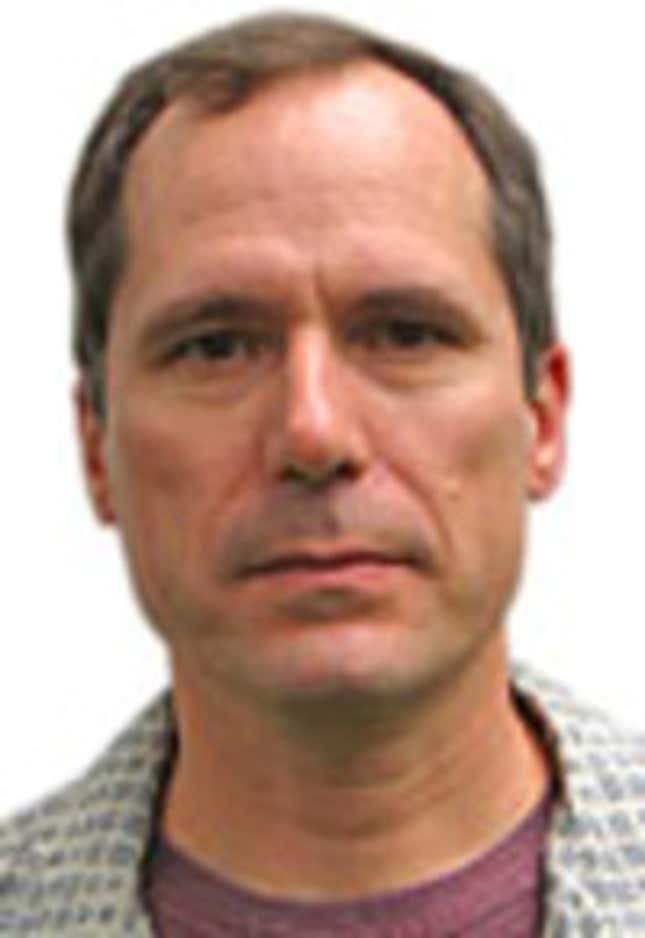 When I came out of surgery after my car accident, I was overjoyed. I promised myself I would make the most of this second chance by living life to the fullest. But my joy quickly turned to horror as I gazed down upon my left hand. I screamed to the attending nurse, "Where's the rest of me?" But she couldn't answer. My once perfect hand, the pride of my arm, was missing a finger. God turned His back on me that day, and I realized at that moment, I was only 99.2 percent of a man.
This Week's Most Viral News: September 29, 2023
Without a finger, my life was utterly ruined. I was mutilated almost beyond recognition. My finger, gone. And not just any finger. It was one of my favorites.
Back in a more innocent time, I used to pick up all sorts of things: pens, cans, glasses. You name it, I would pick it up, if it weren't too heavy. Now grasping even the simplest of objects is a painful reminder that I used to have 10 fingers to pick things up with, even if I didn't use them all to do so.
Maybe I can get a prosthetic finger. Those have come a long way since the days when they were just little hooks. The top-of-the-line models look almost lifelike. No one would ever notice. Right? Oh, who am I kidding? You can spot those things from a mile away. My only hope is to conceal my hideous disfigurement with one of those hand covers.
And what happens if someone wants to shake my hand? There's a chance that someone will perceive where my finger once was. I can see it now: I'm at a party. I'm introduced to a lady—my prospective wife, potentially—and she's all smiles. She extends her elegant hand and, completely engrossed in her beauty, I reach for it, heedless of the mangled grip I'm about to inflict on her. Her face freezes and her smile collapses into revulsion. And I die alone. Like I deserve.
It's true: You don't know how precious things are until they're gone. That I'll never again fully feel the caress of a banister against 10 fingertips is something I cannot bear. Though the doctor tried to cheer me up by saying I "only lost the top third" of my finger, it sure felt like I lost the whole thing. In fact, it felt like I lost my soul.
I'm a monster!
Okay. I know this is not the end of the world. I'm a survivor. I beat that sprained ankle, and I can beat this. But every day is a struggle. Society can never understand someone like me—cannot and will not. It would be a lot easier if I could look to a role model for guidance or inspiration. Where are the nine-fingered movie stars and singers and basketball players? Where's the Lance Armstrong for guys who are missing a part of one finger?
That's what I'll do. I'll start training for the Tour de France now and, in a couple of months, I will win it and show everyone that I did it with only nine fingers. I will be the guiding light for guys missing a finger to pick up their lives and say, "I can do this."
What a lie. I can't do this. They'd have to build a special bike to accommodate my special needs, and I'd be disqualified. I should fade forever from the public eye.
All I can do now is play "What if?" What if my window had been down when I got in that fender bender? What if the doctor hadn't failed me? What if some miracle could somehow make me whole again?
I torture myself like this for hours on end. I fantasize about life as a normal person, and I momentarily forget that I am but a walking shadow, doomed to wander aimlessly through life among the shunned and the outcast.
Sometimes, when I scratch my back with my left hand, I can almost believe that it is with all four fingers. Alone at my desk, I'll catch myself drumming my fingers, and then realize that my rhythm has been forever altered, and that I should stop embarrassing myself.
If I could, I'd shoot myself and spare the world the agony of having one more nine-fingered guy draining society. But with my pathetically insufficient digits, I'd just botch the job.
Save your pity. I don't deserve it.