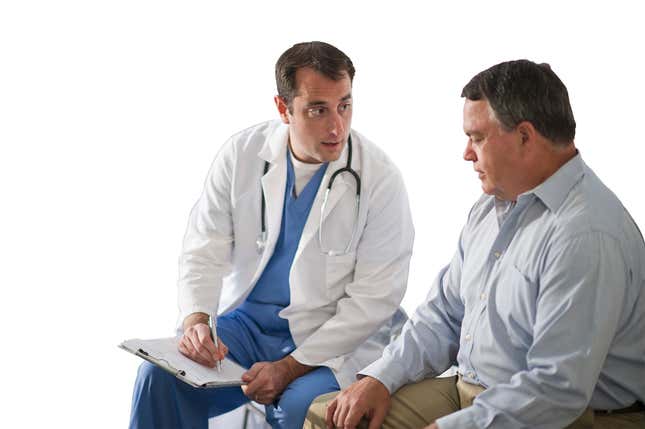 As part of the implementation of President Obama's signature Affordable Care Act, private health insurance exchanges are being rolled out on Oct. 1 as a means for citizens to obtain medical coverage. Here are some helpful answers to the most common questions about these exchanges:
What will the health insurance options cover?
Under the provisions of the Affordable Care Act, all plans are required to provide essential health benefits, which include any laboratory tests on knees, full outpatient knee care, and 24-hour knee monitoring.
What will these plans cost?
The price of liberty, freedom, and the American way of life.
Who is eligible to receive insurance via these exchanges?
Definitely not Nana. In fact, you're better off just saying goodbye to Nana now and getting it over with.
Who provides the insurance?
Walmart.
Will I be able to see any doctor I want?
No, your physician is Dr. Michael Possin. Call his office for an appointment.
Will my spouse be covered?
Carol said yes? Oh my God, congratulations!
What will happen to my medical records?
Patients' privacy is taken very seriously under the Affordable Care Act. As such, your medical records can only be seen by you, your doctor, and President Obama.
G/O Media may get a commission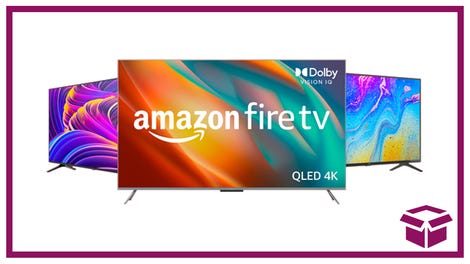 Ooh. stunning.
New Amazon Fire TVs
I am a partially deaf 34-year-old man. I am extremely self-conscious and have trouble meeting women and making friends in general. I am very lonely. Should I buy insurance through the exchange?
Yes.
What if I am already covered by health insurance at work?
Well, I hate to say it, but we just got the word from Denise in HR: You've been let go. I'm sorry you had to find out this way.
How will my day-to-day life be affected under this plan?
Imagine a world with one big safety net there to catch you. Now get out there and buy that motorcycle!