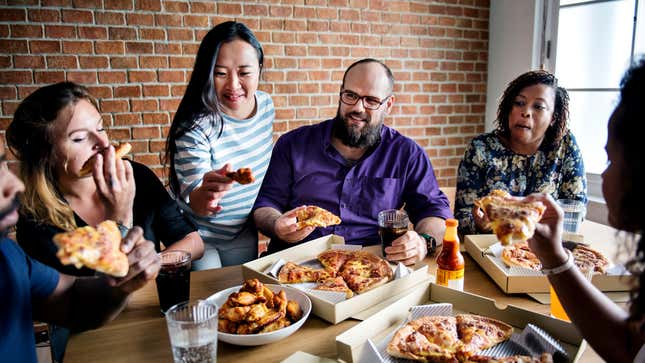 The American diet, often criticized for its unhealthiness, has changed significantly over the course of the nation's existence due to technological breakthroughs, scientific research, and lifestyle developments. The Onion takes a look at how the American diet has changed over time.
Ron DeSantis Announces He Will Live As Slave For One Year To Prove It Not Bad
---
1783:
First recorded instance of American mother judging another mother over what she feeding her children.
---
1809:
33-year-old America notices its metabolism slowing down and that it's putting on weight much easier than it used to.
---
1887:
Stew again.
---
1906:
Upton Sinclair's meat-packing industry exposé The Jungle stirs thousands of Americans into intense sausage craving.
---
1968:
Flintstone vitamins completely replace children's need for vegetables.
---
1976:
Burger scientists smash through the three-patty glass ceiling.
---
1995:
Farmers markets bring overpriced salsa to the American middle class.
---
2004:
Mom begins ordering dressing on the side.
---
2012:
Cousin brings back a lollipop with a wasp inside of it from vacation in Arizona.
---
2019:
Plastic particles finally eclipse grain products as most-consumed item in U.S.