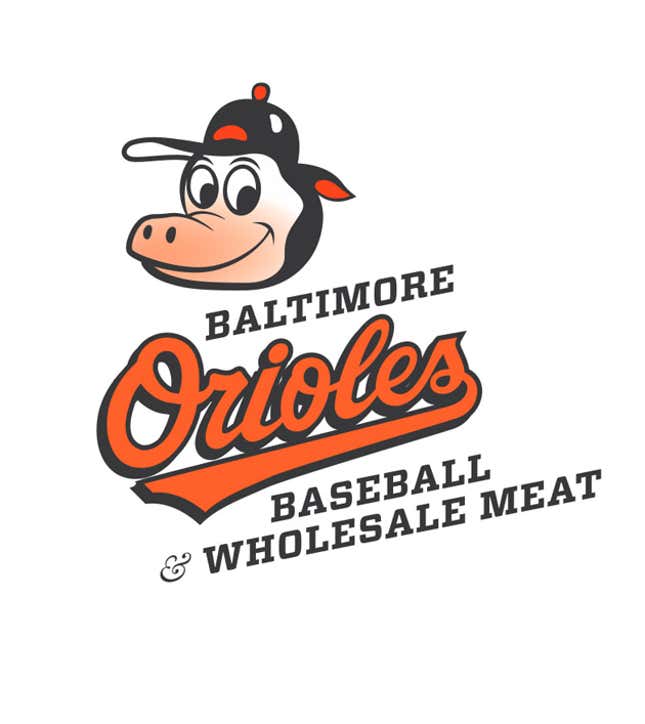 After years of declining attendance and an even worse overall record, the Orioles made the bold decision to limit their baseball-playing operations and embark on a grand experiment: converting to a large-scale abattoir. Here's a look at their projected 2011 lineup and the new roles each player might play.
CDC Issues Dire Warning That Nick Cannon Is Feeling Horny
Brian Roberts: second baseman, skull-splitter
One of the longest tenured Orioles, injuries and age have deteriorated Roberts' skill-set somewhat. But that doesn't mean he can't take a wedge to behead and really spill some cow brain.
Adam Jones: center fielder, assembly line
Jones finally broke through in 2010, showing the ability to sort through vast wads of meat and find the small flecks of bone that gets in there. He'll be patrolling the pork run.
Vladimir Guerrero: designated hitter, large cleaver
The O's most recent acquisition, Guerrero will swing the 'big blade' at anything, anywhere, anytime. Don't even try and sneak a large beef ribcage by him: he will split it in two with one swing.
Nick Markakis: right fielder, quality control
Markakis has shown a tendency to walk, so look for the O's to get his keen eye above the floor, making sure the rest of the O's keep the floors clear of blood and offal.
Mark Reynolds: third baseman, industrial equipment cleaning
Reynolds holds a variety of major league strikeout records, so new manager Red Ballard would be wise to pick his spots and make sure his hot cornerman doesn't have to do much swinging. Manning the toxic chemical pool that serves to decontaminate the large machines might be just the spot for Mark.
Derrek Lee: first baseman, shank saw
Another new addition, Lee's best years are behind him. The shank saw is about all he can do at this point, so just set him down, let him run lamb leg after lamb leg through the blood-spitter and let him do what he does.
Nolan Reimold: left fielder, dry curing
Reimold had a rough sophomore effort after an encouraging rookie season, and brings with him the guts and steely mentality needed to watch animal parts dry out and shrivel before his very eyes. O's are expecting big things of him in the smokehouse.
Matt Wieters: catcher, hog runner
Wieters will have to get the pigs from pen to pen to grinder if he wants to earn back the tremendous trust the Orioles put in him. Look for his pitch-calling to improve as he learns each pig's tendencies.
J.J. Hardy: shortstop, shaver
Brought in to shore up the O's complete inability to get a cow and sheep properly shorn: the O's led the league in most gristle and hair per cubic foot of meat. Hardy takes pride in the wide range of animals he can shave.