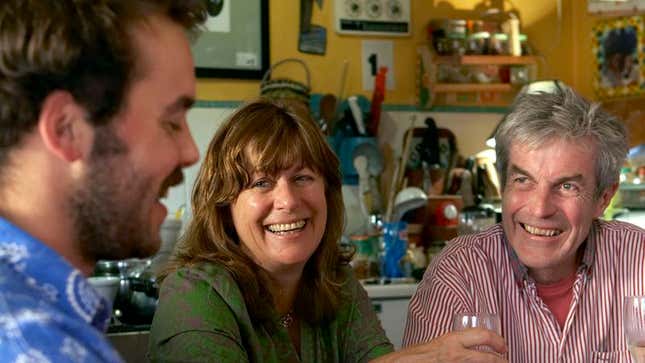 It's important to respect the personal space of the person who occupied your womb for nearly a year and then lived in your house for 18 more.
This Week's Most Viral News: September 29, 2023
---
If your grown child still lives with you, delegate household tasks. Make them do the laundry, wash the dishes, and promise you that life won't always be like this.
---
Recognize their achievements by displaying notes from their yearly performance review on the refrigerator.
---
Accept that your child is a capable adult with a mind of his or her own and no money of his or her own.
---
Call and chat with them at least once a week to stay connected, but avoid touchy subjects like work, their love life, or last week's phone call.
---
Families are complicated at any age. Watch the new season of Schitt's Creek Tonight at 8P/7c on Pop.