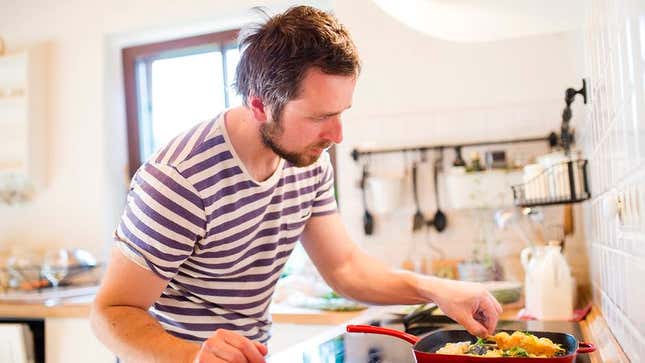 Let your kids know upfront that 7:30 is a soft deadline for dinner.
---
To avoid extra trips to the store, keep your pantry stocked with staples like olive oil, flour, salt, soy sauce, saffron, pepper flakes, Iberico ham, an airtight canister of white truffles, and a coop full of Cornish game hens.
This Week's Most Viral News: September 29, 2023
---
Perform regular checks on your lazy Susan to ensure its gears remain properly greased.
---
Make sure to sort out all marital issues in advance so that lingering resentments don't get channeled into a blowup over how long to cook the roast.
---
Refrain from letting the children choose Christian names for the lambs.
---
Reduce your cooking stress by getting $30 off your first delivery with Blue Apron.