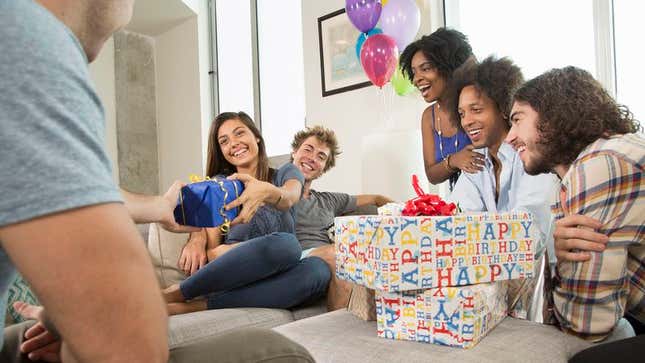 A surprise party is a nice gesture for a friend or family member, but pulling one off requires careful planning and commitment. Here are The Onion's tips for throwing a surprise party:
---
Start by arranging decoy plans with your guest of honor; that way, they'll be expecting nothing more than a nice, quiet evening with a close friend when you ruin it for them.
This Week's Most Viral News: September 29, 2023
---
If you feel you aren't imposing enough on all your friends, select a fun theme for the party.
---
Along with the invitations, send out flashcards with the correct phonetic pronunciation of "surprise" so everyone is on the same page.
---
Simplify logistics by asking guests to supply their own couches to jump out from behind.
---
The day of the event will be hectic, but try to set aside 10 to 15 minutes to dwell on the fact that nobody's ever done this much to make you happy.
---
Have guests practice sitting motionless in the dark for an hour to ensure the perfect reveal.
---
Running low on ice? Just ask the guest of honor to pick up a bag or two on the way.
---
Revel in your friend's surprise and delight, and see how many years your friendship can coast on this one kind gesture.