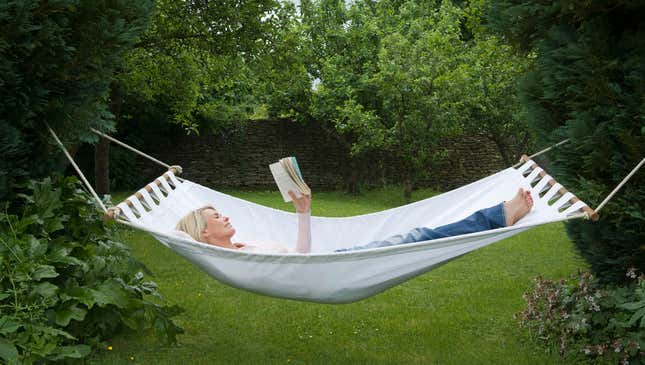 Consider a lawn upgrade! Replace each blade of grass with stylish, colorful polypropylene all-weather fibers.

Scatter bocce balls across the lawn so there's always one within reach for a quick game.

Keeping a bottle of repellent handy will ensure your elegant vine-covered trellis doesn't get swarmed by pesky wedding parties in the summer months.

A babbling fountain in a quiet corner of the yard gives mosquitoes a tranquil place to pupate.

Think vertically. A garden of any size feels much more spacious when lowered into a 15-foot trench.

This Week's Most Viral News: September 29, 2023