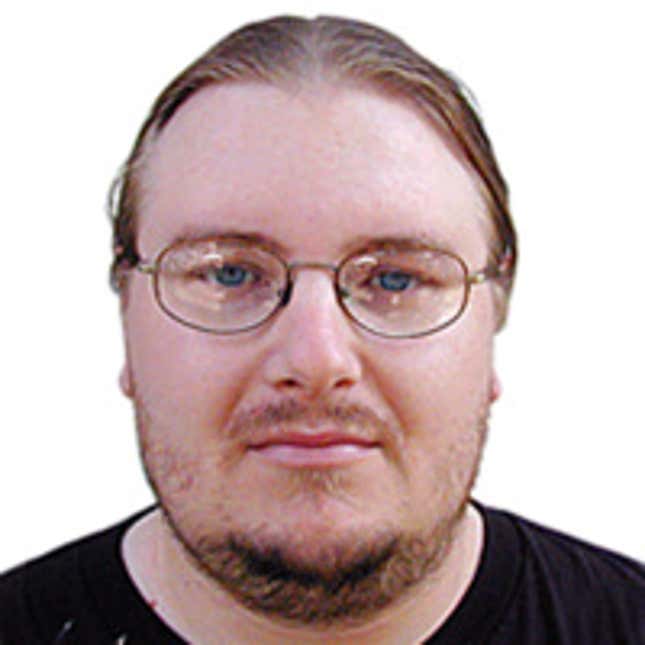 Dennis, Dennis, Dennis.
This bitter eBay bidding war has gotten out of hand. Why should we tear each other apart like this? Yes, the Muppet Movie soundtrack has not been available on CD since 1993 and is highly sought on the collector's market. But is that any reason to drive the price north of the $52 mark, with two days, seven hours, and six minutes remaining, no less?
As I have said repeatedly, let me win this auction, and I will happily let you copy the disc to iTunes for your own use. Just let me get my CD at a fair and reasonable price. If we had joined forces on this, I could have used the "Buy It Now" feature and saved us both a lot of money—money that could have gone toward those rare Palisades Dr. Teeth figures we both want. But look where your pride has led us.
Why should you be the one to give in, you ask? The answer is simple: As the greater and more dedicated Muppets fan, by all rights the CD is mine. Plainly and obviously, I appreciate the Muppets on a much deeper level than you do.
Please recall, if you will, the night I first showed you The Muppet Movie. It's bad enough that you hadn't grown up loving the film, but afterwards you called it, and I quote, "funny." Not "a deeply spiritual and highly personal statement of ambition tempered by ethics," but "funny." Was it "funny" that Kermit refused to Judas his race to a corrupt corporation, even though it meant giving up his dream of stardom?
I never should have let you go to the kitchen for more Pringles during Kermit's big "High Noon" speech to Charles Durning—the emotional apex of the film. But as bad as that was, Dennis, you've committed far worse sins. And I think you know what I'm referring to. To call The Muppet Christmas Carol superior to The Muppet Movie amounts to nothing less than blasphemy to true Muppet fans and all other sensible people. Christmas Carol, as you well know, is the first Muppet film made after the death of Jim Henson. How can it be the best when it is missing the man who was the heart, soul, and voice of the Muppet universe, Mr. James Maury Henson?
This is not even to mention the absence of Richard Hunt.
Hear me now: Jim Henson was Kermit. Steve Whitmire is a Henson impersonator. Admittedly, a damn talented one—his Ernie, in particular, nearly captures the affability and innocence of the original—but the equal of Henson? Step back from the brink, Dennis.
If you like Christmas shows so much, you need to get yourself a copy of A Muppet Family Christmas and see how the real Kermit celebrates it. Or Christmas Eve On Sesame Street. Or the transcendent Emmet Otter's Jug-Band Christmas. Or even John Denver And The Muppets: A Christmas Together. Anything but The Muppet Christmas Carol, for God's sake.
Mark my words, history will record post-Henson Muppet products as distinctly inferior. On that I would bet my ultra-rare VHS copy of the pioneering interactive comedy video Hey, You're As Funny As Fozzie Bear.
I am trying to contain my Don Music-like frustration at your arrogance, but how can I speak reasonably to a man who prefers the plodding Dark Crystal to the delightful, far more imaginative Labyrinth? Do you really fancy yourself some kind of expert Muppet archivist just because our PBS affiliate doesn't carry the Ed Sullivan reruns, forcing me to rely on you to tape the old Muppet sketches for me when you visit your friend who gets Noggin in New York?
Correct me if I'm wrong, but I believe the only volume of Time-Life's Best Of The Muppet Show owned by you is Vol. 2, which you bought only for the Mark Hamill episode. It's bad enough that you would be more swayed by that Star Wars Insider feature—a painfully gushing love letter to a sub-par episode—than you would by me, a genuine fan. Adding insult to injury, you probably haven't even watched the other two episodes on that very DVD. Why, I bet you couldn't tell Floyd from Zoot if your life depended on it.
The final insult, though, was that time you made fun of me at Ken's house for saying that the Harry Belafonte episode of The Muppet Show made me teary-eyed when I watched it shortly after Sept. 11. That, plus your admission that you've never even seen the episode. Am I to believe that someone who's never experienced the profound "Turn The World Around" musical number is entitled to outbid me on a Muppet Movie soundtrack? The four representative songs on The Muppet Show's 25th anniversary CD are simply not enough for you? You honestly feel you deserve to own "Never Before, Never Again" on CD more than I do? Try again, Mr. Noodle.
As we both know, this is about more than just a CD. Throughout the years I've known you, you have consistently failed to give the Muppets their proper due. Who taught you to count? Who taught you to read? Who taught you the social skills we enjoy to this day? The Muppets did. And you thank them how? By not even being able to distinguish the real Kermit from the new one? To a legitimate fan, the difference is incredibly obvious, almost as clear as the one between the old and new Cookie Monsters (don't get me started).
I swear on Mr. Hooper's grave, I will not stand idly by while you sow the seeds of animosity and discord between friends. Can't you see that you should have matured beyond this kind of behavior years ago? I urge you to overcome your foolish, Swedish-Chef-incomprehensible grandstanding and let stand my bid for $52.50. Such is my advice. I am now done talking to you.
Oh, and regarding your alt.tv.muppets post of a month ago: The Weezer video is not a "perfect" simulation of The Muppet Show. Among myriad other errors, Pepe The Prawn is a latter-day Muppet who made his debut on Muppets Tonight in 1996 and never appeared on the original show.
Now grow the hell up.
Larry Groznic is a noted fan-community luminary and sought-after expert on the topics of British television, spy-fi memorabilia, cosplay, RPG adventuring, and limited-edition collectible maquettes. He lives in Cedar Rapids, IA, and is single.