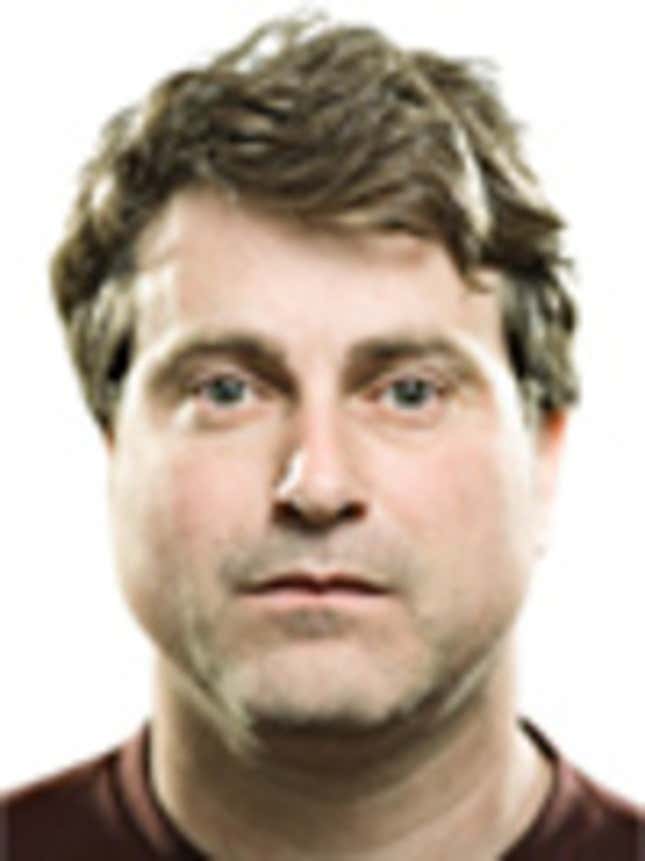 Man, do I get a kick out of these kids. Take Scott, for instance. He's got one hell of a throwing arm. Burns 'em right into the glove. Diana's really growing up to be quite a beautiful and intelligent young lady. Not to mention that Bradley, Jr.—what a cutup! Where he gets his sense of humor, I'll never know. We haven't spent a ton of time together, sure, but I get the feeling they like me, too, in their own way. I suppose you could even call me the "dad" of our little group.
This Week's Most Viral News: September 22, 2023
If you wanted to put a label on it.
I'm not saying I think of myself as their "father" in a literal sense. God, no! The last thing these kids need is someone just hanging around, telling them how the world works. But I'll admit, I do take on a bit of a dad vibe when I'm palling around with these offspring of mine. Not in the sense of providing for them, or buying them food and clothing, or acknowledging we share 23 chromosomes in common, but, I don't know…I'm usually the one who drives. And I am the oldest.
Yeah, I could see how someone might see us at the mall and mistake me for the father of this family, which, if you knew me, is pretty hilarious. I'm a whole lot of things—a brother, a hiker, a heating and cooling specialist, a concerned party in the matter of Parnett v. Parnett—but a dad? That's a stretch. I certainly never think of myself that way.
Although, yes, there is the whole being- responsible-for-their-conception thing. And I'm sort of like the "dad" about getting to pick the TV channel. But other than that, they're really more like three people who enjoy hanging out every other weekend and bringing me beers.
Besides, if I were the "dad" of our little familial group, I'd do things like play catch with them and bandage their wounds. Teach them how to ride a bike. What, are you going to start calling every guy who shows up every once in a while for, like, 10 years or so 'Dad'? That's silly. So silly, in fact, that I've asked them to stop doing it in public.
No, at this point in my life, I really wouldn't describe myself as the paternal type. At least, not seriously, or on official records or birthday cards.
But, fine, okay. If you want to break it down and categorize my relationship to my children, if we absolutely have to pigeonhole me in some neat little column, then yes: You could call me their "biological father."
To be honest, I've always thought of myself as more of an uncle.
Oh, what's the difference? After all, what harm can come from letting these kids think of me as their big ol' dad for a couple of days a month? They could use a father figure more than anyone I know. Someone to look up to, someone they feel they can count on to protect them from danger and let them enjoy their carefree youth for just a little while longer. So if imagining me, the man who impregnated their mother, as their "dad" makes them happy—who am I to ask them to please call me Brad?