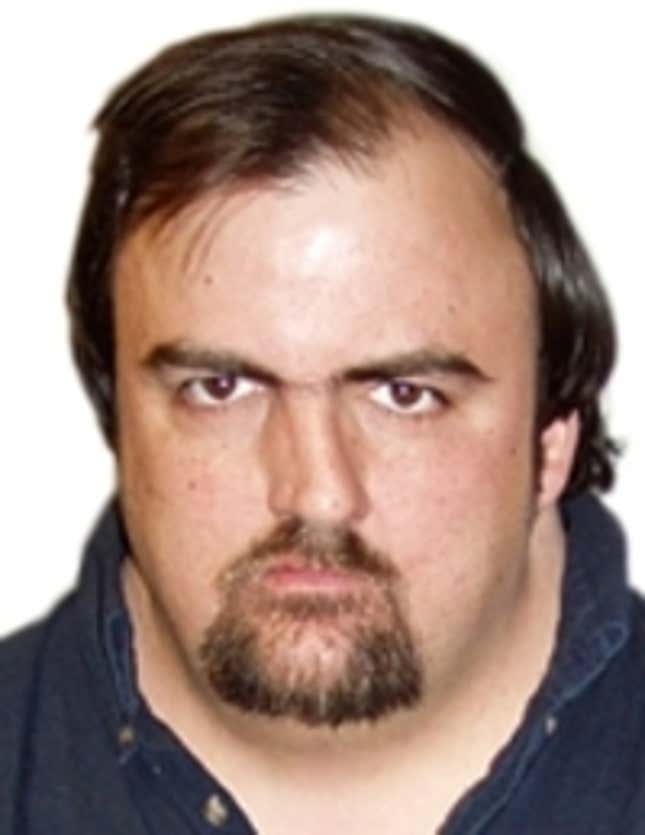 Brothers and sisters.
Nearly two-score years ago, the Creator gave me life, and the wheels of my destiny were irreversibly set into motion. Friends, I am a simple man, an ordinary man, a man like any other. Yet for months now, I have been seized with the desire to enact a plan so grand and extraordinary that its very fearsomeness often makes me tremble. It's a vision so blazing that it sometimes overcomes me, and all else is blotted out, and when I come to, I can feel hot tears rolling down my face. But this dream is no nightmare, my friends. Rather, it has imbued my life with purpose and drive, and I have little doubt that I shall see it realized.
This Week's Most Viral News: September 29, 2023
I have a dream, brothers and sisters, to one day eat a Kentucky Derby winner.
Be it princely steed or serene filly, I dream of the day when an equine victor will pass through my digestive system. A champion whose hard-charging gait once thrilled the throngs at Churchill Downs shall be masticated by me with great relish and gusto. This I vow.
I realize that some of you may object to the consumption of horseflesh. But the only anxiety I feel stems from this: I do not know which horse to choose. For, my friends, the surviving pool of Derby winners offers many options. Take, for example, the capricious 2002 winner War Emblem. His sinewy neck and shoulders could feed me for days. A mere glimpse of the flanks of this year's underdog gelding Funny Cide causes me to drool like a faucet. The powerful haunches of Monarchos, or Go For Gin, clearly belong in my stomach. But then one must consider that a seasoned veteran like Alysheba, long put out to stud, might afford gustatory delights of a more subtle variety. And just imagine the fetlocks of Silver Charm, the 1997 winner and one of the leading money-earners of all time, wedged between two pieces of white bread.
I cannot tell you why God has made this my life's mission. All I know is that it must be brought to fruition.
Owners, breeders, trainers of these singular competitors, let it be known that I will do anything to be granted the privilege of devouring your prize racehorse. Some of you may recognize me as the guy who stands outside your training tracks and breeding farms holding a fork and knife and wearing a bib. But my offers could not be more earnest. Make me your eternal slave; take my eyes and donate them to a blinded loved one of yours; make my own mother your docile concubine—I will surrender everything I have for a steaming platter of laureled stallion.
It may interest the gracious ladies and gentlemen of track and turf to learn that, should I obtain one of these glorious creatures, no part of it shall be wasted. What is not readily consumable shall be skinned, tanned, plucked, shorn, de-boned, pickled, boiled, and otherwise rendered. Then it will be eaten. I will clean and return the horseshoes.
I address my appeal to anyone who has had a fervent dream, one that makes all other ambitions seem wan and weak. For I, too, have had grand schemes that I thought could not be topped. I remember how, not long ago, I pledged to take a black fine-point Sharpie and fill in the circles of all of the letters and numbers in every book in the Baltimore Public Library system. I abandoned that dream to pursue a more exciting life's goal: to find and burn every existing copy of Prevention magazine. Then I decided that I must find the match to every unpaired sock at Goodwill. Yet all of these dizzying aims pale in comparison to the prospect of eating a big old horse.
I know my dream seems impossible. But if you join with me in endorsing and supporting it, together we can keep hope alive. Keep hope alive, children.
Keep hope alive that I shall tear apart and swallow the taut, lean flesh of the great thoroughbred.
Keep hope alive that I shall one day gnaw on its hooves and hocks, and suck the marrow from its bones.
Keep hope alive that the pointers offered in my copy of Fundamentals Of Home Butchering can apply as much to horses as they do to sheep, pigs, and rabbits.
If we keep this hope alive, brothers and sisters, we will live to see the fateful day when a Derby victor shall nourish a lone and humble man.
Giddyap, horsey.