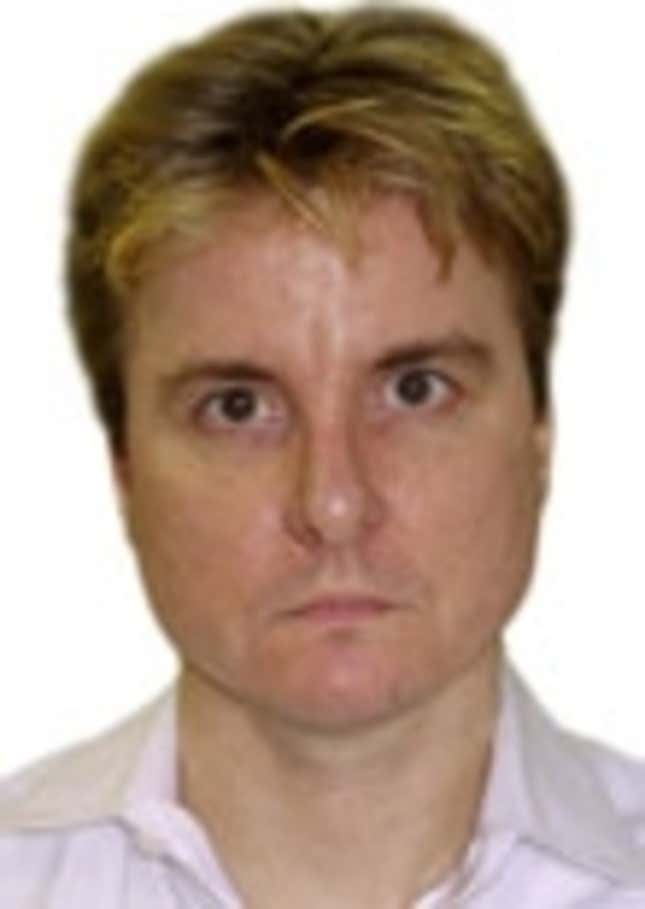 I'm sure you've seen a lot of tech-savvy people smugly showing off that new hunk of entertainment hardware, the iPod personal stereo. Well, I might not have the scratch to get one, but frankly, I don't want the white-corded wonder. I have my very own iPod—in my mind.
Ingenious Forms Of Birth Control Used In Ancient Times
I hear those little things carry up to a month's worth of music. Well, so does my mind. I can call up any song I've ever heard, any time I want. And I never have to load software or charge batteries. There are no firewire cords or docks to mess with. I just put my hands behind my head, lean back, and select a tune from the extensive music-library folder inside my brain.
Thirty gigabytes? So what? I know 7,500 songs, maybe more. Some songs, I forget I even have until they come around on shuffle. Why, just the other day, my mind started playing David Naughton's "Makin' It," a song I hadn't heard in years. And the sound quality was great!
Easy downloads? You don't know the meaning of the word "easy." And I don't have to know the meaning of the word "download." You may get MP3s off the Internet, you smug scenester, but I can get music off the television, the radio, even a passing ice-cream truck. If I don't want to waste the memory space on a high-fidelity copy, I just don't pay very close attention. Now, that's what I call convenience.
G/O Media may get a commission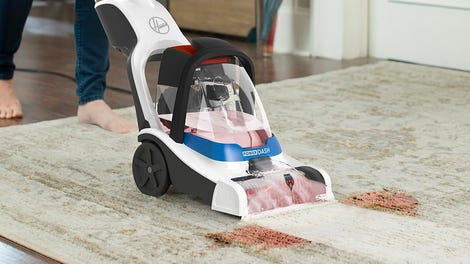 26% Off
Hoover PowerDash Pet Compact Carpet Cleaner
All I have to do is hear a song once or twice, and it's stored forever. I can call it up any time I want. Beach Boys. Beatles. How about some Bach? Or some Billy Joel? Sing me a song, piano man of my mind! And those are just the artists whose names begin with "B."
I can browse by artist, album, song, or music genre. Boom! I'm doing it right now! The "repeat" feature? Heck, songs from my iPod don't ever have to end. I swear, I had "Music Box Dancer" going through my head for three days straight last week.
You say those iPods have customizable playlists that allow you to line up songs of your choosing? Primitive! I can put together a playlist, say "Best-Ever Heavy Metal Anthems," while I'm sitting in traffic. My mind is light-years beyond that, though. Does your iPod have the "That Reminds Me Of Another Great Song" feature? Well, my mind does!
Does your iPod have a powerful feature that can play back the great songs of summer 1993, as they sounded coming out of Mike Tollefson's boombox in the back of the school bus? Of course not. That particular playlist is in my brain, which your pitiful iPod will never be able to autosync with.
But wait, you say that my iPod isn't wrapped up in a pretty little white case? Oh, I guess you haven't heard of a pretty little white case I like to call my skull. There's plenty of room for all of my contacts, too. Check this out: Paula, 398-9172, 195 Webster Place. Ha! Take that, Apple.
Sure, it doesn't hold all the music I've ever heard, but if I can't remember a song, it's usually not worth having anyway. Except, I'll admit, that one by The Tubes that I think was called "She's One In A Million Girls." The file somehow got corrupted with part of that J. Geils Band song about the centerfold. But every product has its bugs, right?
Even so, my mind has features your iPod will never have. Does your iPod have real-time remixing? No?! Well, if I don't like the original lyrics to Kansas' "Carry On Wayward Son"—zip, zip, zing—my mind can change them! Adding a cool bass line or a rocking keyboard flourish to any piece of music? No problem! Adding images of myself performing on stage with the band? Done!
Does your iPod turn you from just another bus-rider into a lonely figure finding his way down Baker Street? Guess what? My mind can! And it does it all with no moving parts, man. None. 'Cause it's my mind.