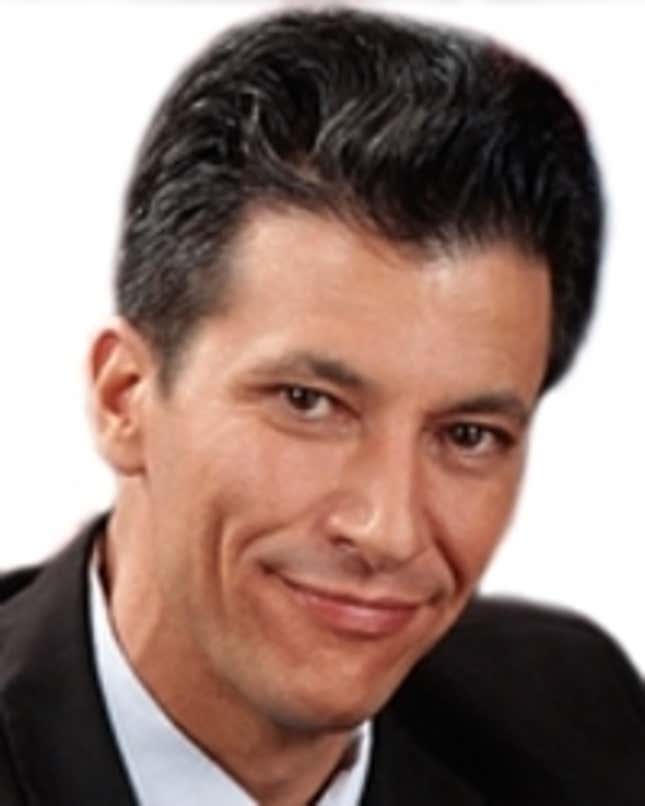 Earlier today, on the way back from a shareholders meeting in Melbourne, the pilot of my Bombardier Challenger 604 twinprop private jet asked how I had managed to rise to a position of such great power and prestige at so young an age. After several modest demurrals, I settled back in my seat and began to explain my secret: I haven't so much "earned" greatness as I was "born into it."
CDC Issues Dire Warning That Nick Cannon Is Feeling Horny
My ancestor Edward Winslow and his wife Elizabeth Barker Winslow came to this country on the Mayflower in the year 1620. Once in the new world, the Winslow family worked hard, contributed to the community, and lived honest and responsible lives. Slowly, over the course of many generations, the Winslow name achieved great renown.
In this world, few are bestowed the mantle of greatness. There are some people at the bottom, some in the middle, and a small number, like myself, who reside at the very top. Let's face it: I'm a born leader.
Now, there are other ways one can achieve greatness. I recently met a fellow who struggled for many years, working 70 hours a week in a screen-door factory until he achieved his lifelong dream of owning a ranch. Well, I guess that's one way of doing it, but it's not my way. My approach to achieving greatness was more effortless: I went to the best schools, I wore the best clothes, and I didn't have to do anything that was too hard.
A friend of mine from down at the club started his own Internet company and made his first million by age 28. Well, some of us don't have time for that. I made my first million at 18, when my trust fund matured. Actually, it was my first 20 million. But I didn't let a huge sum of money stop me. I was young and driven, and I wanted whatever life had to place into my lap. Soon, with a little bit of patience, that $20 million grew to $200 million, when my father gave me controlling interest in the foundry.
I know what you're thinking: As a 25-year-old CEO of a major corporation, I could easily have chosen to rest on my laurels. I was already an accomplished yachtsman, rower, and polo player. But I chose to do more than that. I wanted to do everything that my father told me to do. I was to be in the office by 10 a.m. every weekday, except when I was on holiday abroad, and I was not to leave until 5 p.m. sharp. If a member of my staff of underlings asked me to sign something, I signed it. Thus, I rose to the position my birthright had ensured me: figurehead president.
When people see all that I have and ask me for advice, I tell them this: It is possible to achieve success with only elbow grease and fierce determination. I don't recommend that, though. Because, truth be told, you can follow that advice until the day you die, but there's no guarantee you'll be a success. Unless you were born into wealth and privilege, you can't be sure you'll find yourself gazing down at others from the loftiest heights.
Those extra generations of wealth and power give you a foundation that no amount of hard work can equal. It's what gives you the edge over those who are willing to strive and toil. Though some may have found limited triumph through hard work, in the long run, they've usually fallen behind those of us with that special something called an aristocratic birth.
There are thousands of books filled with advice about how to have it all. But nothing is as effective as the silver-platter method favored by myself and my ancestors. A 375-year track record of success can't be disputed. Having everything you've ever wanted simply given to you is a proven path to success. It's what I call the 'being born into it' advantage.
This is what I told that pilot, and I believe it's sound advice: If you really want to rise above the herd, get out there and be born into an unbelievably wealthy family, preferably one that has been rich for centuries. Once you do that, nothing can stand between you and your dreams. But do it soon. Life is short, and you're only born once.