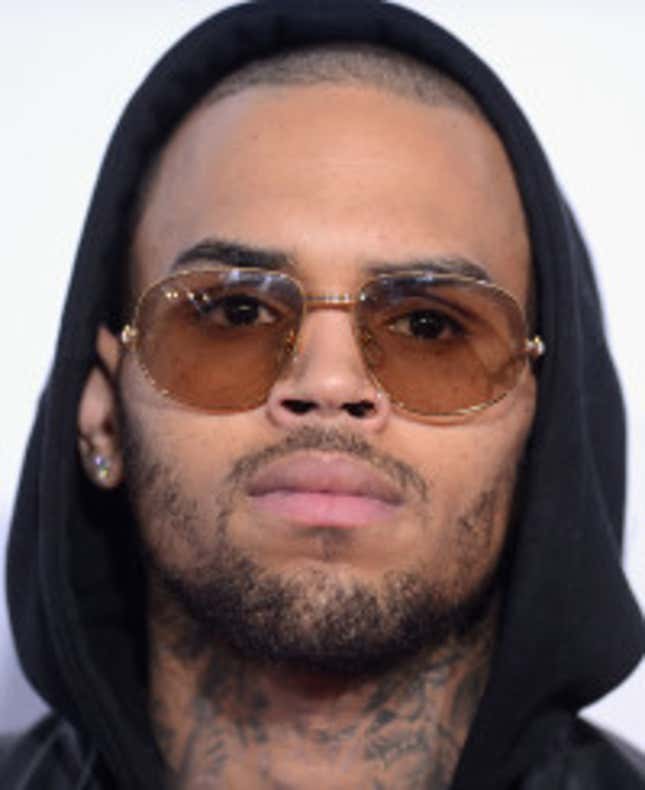 As a performing artist with years of experience in the music and entertainment industry, I've seen firsthand how obsessed and devoted an entertainer's fan base can be. From emulating an artist's style of dress to spending hundreds of dollars for concert tickets, diehard fans will often stop at nothing to support their favorite performer, even when he or she has acted in less-than-admirable ways off stage. After all, you may not always agree with a person's behavior, but that doesn't mean you shouldn't be able to continue supporting them as a performer.
CDC Issues Dire Warning That Nick Cannon Is Feeling Horny
That said—and I've thought about this a lot over the years—I really don't understand how anyone could support Chris Brown.
I mean, seriously, I am just about as bad as it gets, right? Is that even up for debate anymore? Should anything about me even be up for debate anymore, given what a rank piece of dogshit I am?
Take this week, for example. It started off on what was, for me, a fairly typical note, with my returning to Twitter after hurling misogynist insults at a female comedian, and then posting bragging, provocative photos of my girlfriend, Rihanna, for all the world to see. Pretty innocuous events considering my blatant disrespect for others and noted history of being tone-deaf and insensitive, but real icky stuff nonetheless. You'd think I would lose a couple thousand followers at least.
Not so, it turns out! Those who had supported me during my Twitter outburst, whom I had assumed were an unhinged minority of fans, only multiplied in number, welcoming my return like the second coming of Christ and praising my cretinish, godawful actions and opinions. Twitter, Instagram, Facebook, you name it—fans offered totally sincere and unironic words of support throughout the day, showing no indication they were the least bit aware that I am a horrible human being with few redeeming qualities whatsoever.
I swear, shit like this makes me want to grab one of my fans and scream, "I VIOLENTLY BEAT A WOMAN! WITH MY BARE HANDS! AND THEN SAID I DIDN'T REALLY REMEMBER DOING IT! AND BLAMED THE MEDIA FOR RUINING OUR RELATIONSHIP!"
Still, no matter what I do, Chris Brown fans continue to maintain that my violent past is behind me, and that I'll never again do what I did before the 2009 Grammy Awards, beating a woman until her face was bloodied and raw. Well, I'm sorry, but that's just not true. I beat Rihanna once, and to be perfectly honest, I'll probably do it again. Folks, I do not treat women very well. That's just who I am, and that's who I'll always be no matter what happens to me or who I'm dating.
It's not that I think Chris Brown supporters are, themselves, inherently bad people. After all, the only reason they defend my appalling behavior as "misunderstood" is because they genuinely do believe that I am misunderstood. But let me assure you, I'm not misunderstood. Honestly, I am exactly what I appear to be: a misogynist asshole with little impulse control and no sense of personal responsibility. What do you expect? I've been a millionaire since I was, like, 16!
I'm also not trying to alienate Chris Brown fans here. I can see why so many people are drawn to me as an artist and connect with my story. As a young boy growing up in Virginia, I taught myself to sing and dance, perfecting my moves in church and in local talent shows while dealing with domestic violence at home. After signing with Jive Records as a young teenager, I worked hard to refine my talent and promote my music, winning numerous industry awards and inviting comparisons to my personal hero, Michael Jackson. That's all pretty cool, and I get that.
But that was then, long before I violently abused my girlfriend, insulted numerous people with ad hominem attacks, ostentatiously paraded my wealth around, and gave a series of smug interviews, in addition to hundreds of other isolated events demonstrating my truly nauseating sense of entitlement and inflated belief in my own importance.
(And by the way, it's not like I was this great guy before I became a success. Actually, I've basically been a pretty big shithead all my life. I just dance well. And have a smug, shit-eating smile that my supporters for some reason find boyishly charming.)
Also, my music isn't good. If I were Prince or something, that would be one thing, but I'm not. I'm essentially a bland corporate pop act specifically, and cynically, designed to appeal to a young and thoroughly undiscerning audience demographic. So the "I don't care that he's kind of a monster—the music is too good to deny" argument is pretty weak soup too, in my opinion.
Honestly, I think people who call themselves Chris Brown fans should splash some cold water on their faces, stop following me on Twitter or Facebook or Instagram, stop listening to my music, stop buying tickets to my concerts, and find someone new to be a fan of. Maybe that Drake guy. He's supposed to be good. And not too big of a prick, I'm sure.
Anyway, just had to get that off my chest. Because, I'm sorry, Chris Brown is just the worst.
Oh, and one more thing: What the hell is Rihanna thinking?