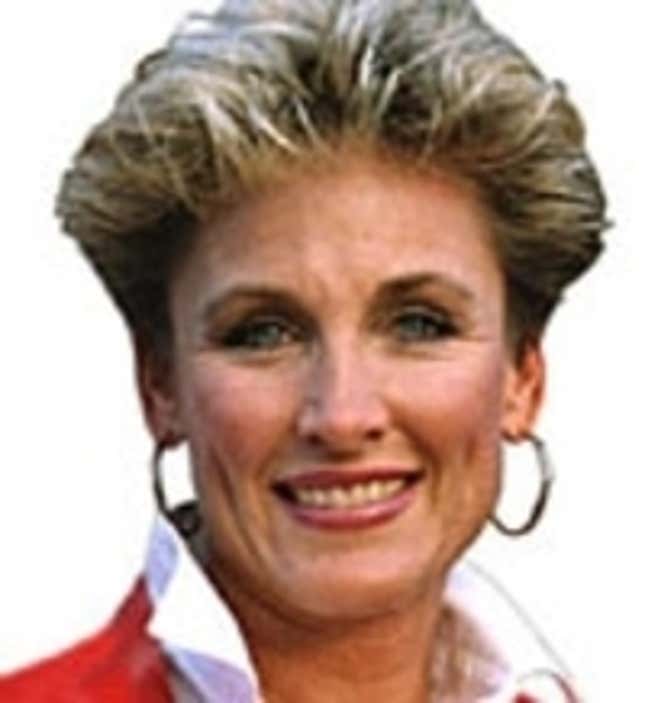 When I go to the mall for music, you won't catch me stuck in just one section of Record Town. That's because I like all kinds of music!
Just yesterday, I was in the car with a girlfriend, and she asked me what kind of music she should play, so I told her that anything at all was just fine with me. After all, I like everything from Billy Joel to Elton John to Jewel.
But that's not all by a long shot: One day I'll be in the mood for rock and roll, so I'll put on the new Fleetwood Mac album, and the next I'll feel like classical, so I'll reach for the Titanic soundtrack. I even listen to jazz, like that hunk Kenny G.
I've also really been getting into that new "alternative" music after hearing it on Melrose Place and in that Volkswagen commercial. There's this one alternative song I heard last time I was eating at Denny's, and I just fell in love with it. I don't know who it's by, but it goes, "What if God was one of us?" It was so deep.
On a typical day at home, I might listen to a Celine Dion CD, then watch a few videos on VH1, and then turn the channel to line-dancing on the Nashville Network while I do the dishes. You see, I have what is called an eclectic personality.
G/O Media may get a commission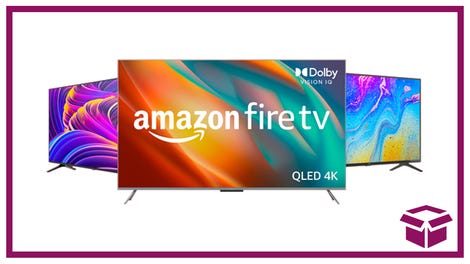 Ooh. stunning.
New Amazon Fire TVs
My husband isn't half the music lover I am, so when I bought a new oak cabinet for our stereo last year, he complained that I was throwing our money away. It was kind of expensive, but I just had to have a cabinet that matched the furniture in our day room. One of my matching oak CD towers is almost half full, and I'll be getting six more CDs in the mail because I just joined the BMG Music Club.
When I was filling out the enrollment form, I had a pretty hard time deciding which box to check to indicate my favorite type of music. I went ahead and checked the section that had Sheryl Crow in it, because I really like that one song she does.
I like music so much that when I'm at work at the insurance agency, I keep the radio on all day. Unfortunately, last week, my love of music resulted in a very unpleasant run-in with a typist from the temp agency. Personally, I can't imagine how my music could have possibly bothered her, as we have an office rule that the volume dial goes no higher than three.
It was Thursday afternoon, and I was listening to the Christian Contemporary station when the temp started making wisecracks about the music. I changed the station to Lite 107-FM, but then she began to groan loudly at the start of every song.
The last straw came when she shouted "Oh, God!" when The Carpenters' "Close To You" came on. I finally just turned the darn radio off altogether. One thing I can't understand is someone who hates music.