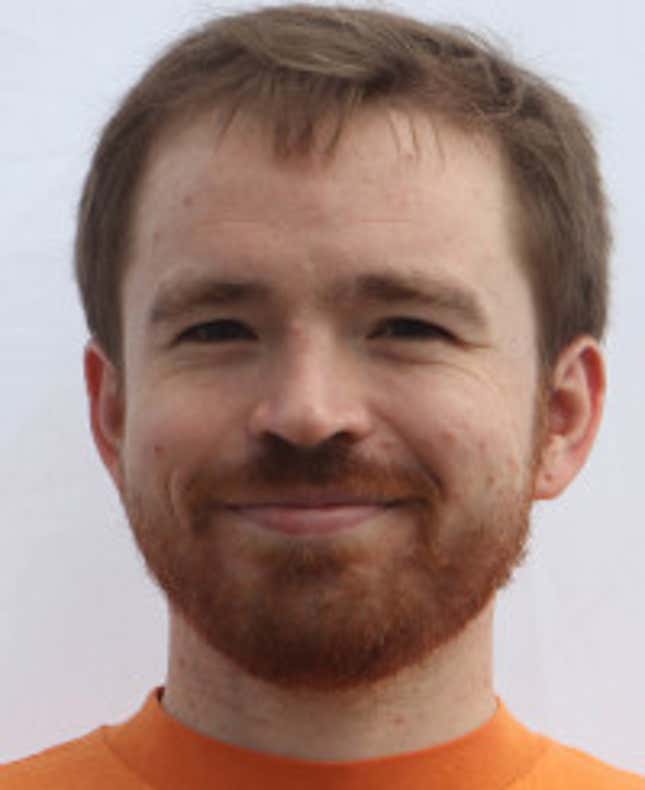 I'm a fly-by-the-seat-of-my-pants kind of guy. I like to hit the open road, go where the wind takes me, and approach every day as an opportunity to strike out on a new adventure. I live life with the attitude that whatever happens happens, and as long as I've got air in my lungs, a spring in my step, and someone else's money in my bank account, I'm good to go.
I guess you could say I'm just a free-wheeling, happy-go-lucky person who's completely financially reliant on others.
I do what I want, when I want, and depend 100% on friends, family, and acquaintances for my meals and shelter. I don't like to make plans, you know? That's just not in my DNA. I'm the kind of guy who's always up for a cross-country road trip on someone else's dime. I'm totally cool with letting go, with not knowing where the day will take me. All I know is that I'll be imposing on acquaintances for sometimes weeks at a time because they'll feel too uncomfortable to kick me out, and then I won't be able to leave when they want me to because the check from my sister hasn't cleared. And that's enough for me. I'm cool with that. It means I don't need to rely on anyone but myself and an entire network of people who would rather support me than engage in an awkward conversation about the direction of my life.
Some people say you have to settle down, but I just don't see it that way. ‬ ‪I like to wake up when I feel like it and go. Just make sure that my parents have put money in my account, take some leftovers from Jeff's fridge, use his toiletries, and go.‬
I have no credit.
Some of my friends are these uptight 9-to-5-ers whom I routinely leech off. They don't get it. While they're busy chasing that brass ring, wasting their lives at the office so they can have that perfect house, I'm at their house, enjoying their cable, relaxing, and taking whatever life, and my friends, give me.
My friend Greg is a great example. He has this infinity pool with a little built-in waterfall. It's incredible, but does the guy ever get to enjoy it? No way. He's always at the firm, scuttling up the corporate ladder so he can afford more toys. What a waste.
See, I don't burden myself with a need for fancy things or an expensive home. I just need someone else to have those things and let me use them.
And living as a free spirit is about so much more than what I do day to day; it's a total philosophy of being. I greet each morning with a curious, enthusiastic outlook that embraces life with open arms, a smile on my face and an email to my Dad, asking him to call Verizon because I got a text from them saying I can't make outgoing calls until he pays the bill.
I don't let anything hold me back—not fear, or social conventions, or the fact that I'm completely financially dependent on others for literally everything that I do. I guess you could say I have my own unique vision of life and the world; it's a vast, exciting place where I'm constantly freeloading. That's right: This beautiful blue rock is a fluid, unpredictable haven of opportunity where I prey on people's good nature by asking them to buy me dinner, pay for my movie tickets, and lend me money with no faith whatsoever that I will pay them back.
So much of being a free spirit is about having an easygoing, positive attitude. You can't be married to some predetermined idea about what your day's going to look like. For example, sometimes I'll tell the person whose couch I'm crashing on that I'm going to look for a job, and then I don't, and then I just sort of hang out all day taking it easy, and then I fall asleep. That certainly wasn't in the day planner, but so what? I had a great time and nobody was hurt, except for maybe the person who desperately wants me out of his apartment. But see, we were great friends in high school so he feels too guilty to say anything.
That's just me, I guess. Just stress-free, ‪rolling-with-the-punches, completely-fine-with-having-no-financial-independence-whatsoever me. ‪I'm not saying it's for everyone, but for my money, or a complete lack thereof, living parasitically off others works just fine. ‬