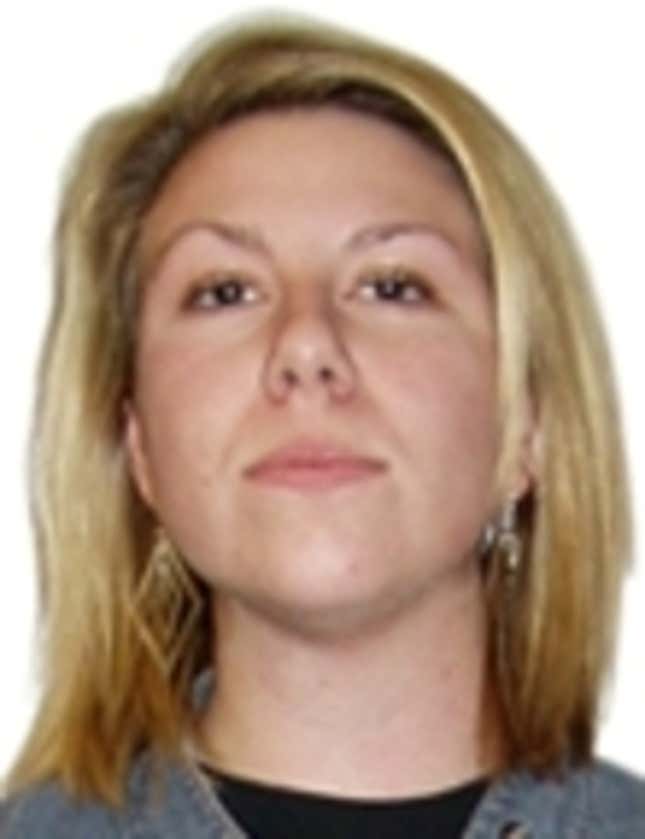 Goddamn it. Just when I thought I was finally getting caught up.
For years, I've worked to keep my weight down and maintain a sexy, flat stomach. I learned to watch my caloric intake to keep a thin, sexy physique. I found out that I had to exercise in order to form sexy, sculpted thighs and sexy, firm buttocks. Then, I read about yoga, which helps women develop long, strong, sexy necks.
This Week's Most Viral News: September 29, 2023
While I didn't always keep up, I felt I had a good understanding of what was required. Well, apparently not, because I just found out that I need to have a sexy back now, too.
I was at the store picking up some garbage bags, and there it was by the checkout, on the cover of Self: "10 Tips For A Sexy Back." That's right: a sexy back.
I know all about the standard requirements for sexiness just from walking down the drugstore aisle: a thick mane of sexy hair, long, sexy fingernails, and dramatic, sexy eyes. I learned what one needs for a sexy smile—full, pouty lips and electric-white teeth. I found out about the horrors of wrinkles and how they drain the sexiness out of a woman's face.
Now, there's the back. The back?! Are you seriously telling me that there's a whole area of my body that I've been neglecting for my entire life?
I guess I'd better get to work, because being sexy is important. It's not only about attracting men. See, I've read that sexiness inspires self-confidence. If I look good, I feel good, so I try to keep up on what it takes to be sexy. I started to lift weights a few years ago, and I wouldn't have sexy, muscular abs if I hadn't. I've taken quizzes to see if I have a sexy attitude. (I scored 36 sexy points out of 50!) But was all that good enough? Far fucking from it.
Because besides sexy legs, buttocks, tummy, waist, and arms, there's the back to consider now. Luckily, Self provided an entire set of exercises to strengthen and sexify the important area between the base of my neck and my waist. I wanted to get a jump on holiday shopping, but there's no time for that now. I'll be too busy spending this weekend targeting my rhomboid and erector spinae muscles.
And to think I had no idea. Lately, I've been calculating my Body Mass Index and my target caloric intake. I've been careful to consume more antioxidants, which I found out are essential for an all-around sexy glow. Then last month, after seeing a protein-bar package with the phrase "Only 2 Grams Of Net Carbs!" I went on the Internet to research what net carbs are, and why I should limit my intake of carbs to begin with.
You think you have an idea of what needs to be done, and then some magazine rips the rug out from under you. This has happened in the past. I wasn't even aware that I had to have sexy feet, and then I saw a segment on Regis And Kelly about preparing my toes for open-toe shoe season.
Same thing happened with my other body parts, from my elbows, which need to be exfoliated to stimulate cell regeneration, to my eyebrows, which need to be plucked to barely perceptible lines and then filled in with a pencil. I've consumed, with great interest, articles about how to tend to my bikini area. I used the self-tanning spray recommended in an article about how sunbathing is making a comeback. I learned that dry hands are a real turn-off. I learned how disgusted men are when they see the veins in a woman's ankles. I confirmed some suspicions I had about noses and armpits.
Damn it—just when I thought I had a leg up on sexiness. I'll admit I never gave my back any consideration. I never saw it, so I assumed it was fine. I shouldn't have been so self-centered. Now I know that others are looking at my back, and that they would like it to be toned and defined.
From now on, I'm going to stay ahead of the game. I noticed the back of my tongue has a whitish coating. That simply can't be sexy. My wrist bones don't seem to jut out sexily enough. Men might be repelled by the small hairs inside my ears. Perhaps I should look into having them professionally waxed. And if there's something that needs to be done to make my clavicles sexier, I should find out now, before I hit the holiday parties.