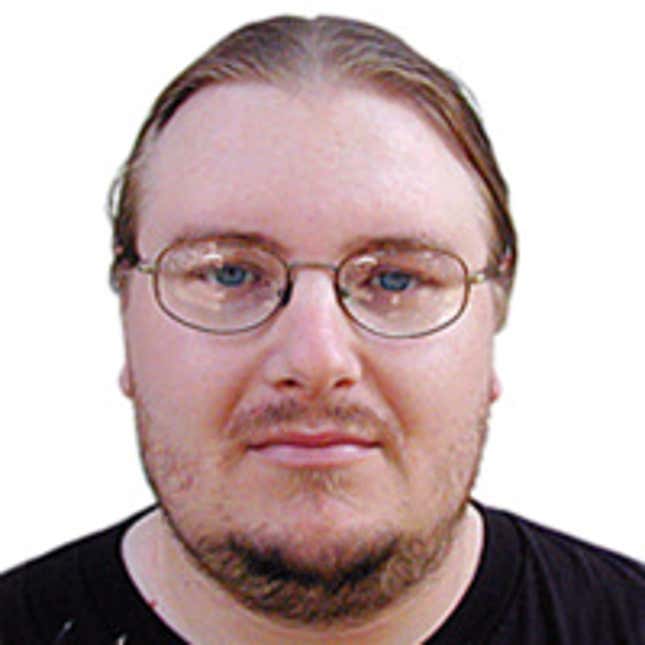 When I received your wedding invitation, Neil, I was overcome with joy at the prospect of being part of your blessed day. As one of my oldest and dearest friends, you are the kind of person whose nuptials I would not want to miss for all the world. However, as much as I want to be there when you take Beth as your wife, I regret to say that your Oct. 12 wedding falls square in the middle of the Prisoner marathon on the Sci-Fi Channel.
CDC Issues Dire Warning That Nick Cannon Is Feeling Horny
I realize that, on the surface, it may appear that I am slighting you and Beth for the most trivial of reasons. I also realize that, with this no-show, I run the risk of permanently falling out of favor with you. Though I would be pained by a loss of friendship, I am one who has never been too concerned with outward appearances or public opinion. After all, had Number 6 practiced such timidity and deference to his peers, he would still be inhabiting the Village, chemically lobotomized and wading fully clothed in the Free Sea as his jailers used his valuable knowledge to achieve world domination.
I do not mean to liken you to the sinister yet mysterious entity that abducted The Prisoner. But I must wonder what would motivate a man to tie the knot during the very weekend when the Sci-Fi Channel is broadcasting the complete 17-episode run, including the alternate version of "The Chimes Of Big Ben" and a special "making-of" documentary featuring a rare interview with the reclusive Patrick McGoohan himself.
Explanations such as the availability of a reception hall or desire to marry in the fall don't adequately account for why you, Neil Croyer, a card-carrying member of Six Of One, The Prisoner Appreciation Society, would exchange vows with your longtime girlfriend on such a special weekend.
Are you not the man who pioneered the use of the Albertus font on your web page in 1991 and even went so far as to purchase a VCR that is compatible with PAL-format video so you could play your painstakingly acquired copies of 1977 ATV broadcast-feed bootlegs? How could such a supposedly dedicated fan do such a thing? And don't try to plead ignorance, either. I happen to know you are on Six Of One's mailing list, and that they announced the marathon way back in February.
Yet despite this callous disregard of your friends, many of whom share your Prisoner passion, it is I who bears the brunt of your scheduling negligence. Evidently, I am the only member of our circle of friends who has decided not to attend the wedding for marathon-related reasons. And, thanks to a mysterious informant who shall remain anonymous (not unlike Number 6 himself), I have been made privy to several e-mails roundly condemning my decision.
As one unsigned e-mail, rather uncreatively titled "wahts with larry [sic]," put it, "How selfish does a person have to be to miss a good friend's wedding to watch a bunch of Prisoner episodes he's seen a million times, owns on DVD, can record on his TiVo, will be repeated in their entirety the day after the ceremony, and will be butchered by commercial interruptions anyway?" Another wag quipped, "Let's tell Larry that we heard Aimee Porter wanted to have sex with him, but she decided to stay home and catch the Thunderbirds marathon instead."
Passionately argued as they may be, such criticisms are deeply misguided (and that "Thunderbirds marathon" is an outright fabrication). It does not take a genius to figure out that a DVD or TiVo owner, in spite of the impressive technology at his disposal, cannot go online while the episodes are airing and swiftly and decisively refute the moronic prattling of one Muscatis1, that tireless scourge of Prisoner chat rooms who insists that Number 1 is actually the silent, diminutive butler who works at Number 2's residence. Nor would they be able to participate in the concurrent online trivia contest (grand prize being a trip to the Village itself, Portmeirion in North Wales) or vote for the all-time best episode (a tough choice indeed, but I would have to go with "Many Happy Returns" for its gripping narrative and devastating denouement, although I'm certain fans with cruder palates will gravitate toward the overrated "Fall Out" or, God forbid, "The Girl Who Was Death").
And my detractors are undoubtedly ignorant of my invitation-preceding promise to Chuck Kiergaard, publisher of the '60s sci-fi and spy-genre tribute 'zine Catsuit, to pen a review of the Sci-Fi Channel's presentation of the episodes for his Fall 2002 issue. You bet your penny-farthing I'm going to watch both days of the marathon. It would be wildly irresponsible of me not to, given my commitments.
I suppose, Neil, I should have known something was amiss when you failed to denounce The Simpsons' abysmal Prisoner-inspired episode back in the fall of 2000 on the alt.sci-fi.prisoner message board. It was left to lesser lights like TheSuprvisr, BCINGU, Nadia, and Muscatis1 to condemn its painfully forced scenario and glaring inaccuracies (koalas on the Village grounds?!?). That was around the time you began dating Beth, was it not?
Now, I am not blaming Beth for your loss of zeal for preserving the memory and legacy of this classic, groundbreaking program. But don't you think that if two people have a truly caring, loving relationship, they would respect and appreciate each other's interests, even if they don't necessarily share them? At the risk of sounding presumptuous, you wouldn't have asked Beth to wed you on the same weekend she had Bloodmobile duty, now, would you?
Which returns me to the question of why you would choose the weekend of the most important televised event of the year to get married. Perhaps your motives shall remain eternally ambiguous, much like the ending of the final episode of The Prisoner, in which we are uncertain whether the shadowy organization behind the Village has been destroyed or that the liberated Number 6 is truly free. But one thing is certain, Neil: I will not be pushed, filed, stamped, indexed, briefed, debriefed, numbered, or badgered into attending a wedding that denies me the rare opportunity to view the complete run of this landmark series in one consecutive stretch on TV. I am not a guest. I am a free man.
Be seeing you.
Larry Groznic is a noted fan-community luminary and sought-after expert on the topics of British television, spy-fi memorabilia, cosplay, RPG adventuring, and limited-edition collectible maquettes. He lives in Cedar Rapids, IA, and is single.