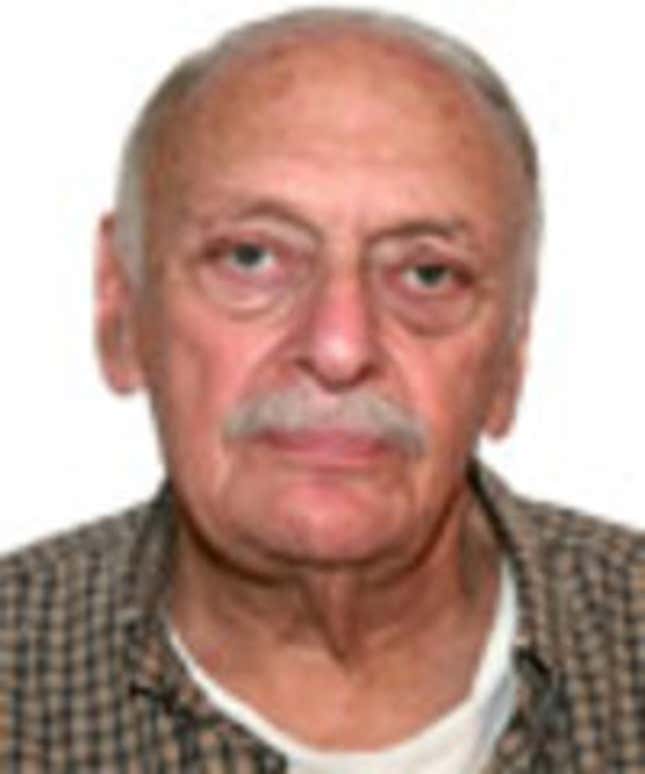 Back not too long ago, there was a real sense of community in this town. Folks couldn't wait to see one another at the weekly ice-cream social or Little League game. Why, I even recall a time when we wouldn't pass two weeks together without every soul in town coming together on a sunny, cloudless Sunday afternoon—an afternoon just like today—and lining the banks of that old river for no reason other than to watch police divers pull a purple, bloated, flaxen-haired lad of 10 from its murky depths.
This Week's Most Viral News: September 29, 2023
But I suppose those times is over. Hell, nowadays you'd be lucky to see the missing boy's family stick around for more than an hour or two. Too busy with their cable TV and their video games and whatnot for simple joys like watching the authorities trawl up and down the river in desperate search of yet another slain innocent. No, the modern world just doesn't seem to have time to just take a moment, sit back, and really appreciate the austere beauty of a young child's partially decomposed and waterlogged torso hooked to a chain, breaking the still, glassy surface of a lazy river.
And that's a shame.
If I remember correctly, the last time we had any real excitement 'round here was when they dredged up them Davis twins. But even then there weren't more than a handful of onlookers and most headed home right after they dragged young Tyler out. I think it was Phil Graney—nice fella, runs the Hardware store on High street—who turned to me and said, "Why wait around? It's just going to be the same exact thing when they pull out Peyton."
To me, that says it all: everybody rushing around and forgetting the traditions that make our great town what it is. Traditions like the annual rhubarb pie–eating contest, the Easter Father-Daughter Pancake Breakfast, or gathering around the ol' river banks with your neighbors to watch the cops discover a contorted, hacked-up youngster with the fear of his final moments still plainly visible in his rheumy, dead eyes.
Traditions that just a few years ago would have been given their due reverence.
Of course, back when I was knee-high to a grasshopper, a river dredging used to be an all-day event. Everyone from the mayor to the dead child's school chums would mill about for hours and hours, talking in hushed, expectant tones until finally, a barely recognizable, broken, and battered little body would be hauled ashore. But with all the new sonar doodads and computer technology and what have you, it's the exception if they don't find the blonde tyke inside 30 minutes. And who's going to get excited about that?
No, the times have certainly changed. And what with spectators nowadays as rare as a hen's teeth, it's the quality of the murders that's really suffered. Hell, you'd hardly believe me if I told you some of the things I've seen them drag up in my day. Like the time they found the Heller boy, and damned if he didn't have his own severed ears stuffed in his mouth! But the people dropping carcasses in the river these days are downright lazy, if you ask me. Can't be bothered to do more than your basic strangle, strip, and dump. Don't even have the decency to cover up their tracks by sandpapering fingerprints, severing heads, and pulling teeth. They'd rather check their e-mail than take a few minutes to carve a cryptic string of hieroglyphics into the boy's forehead. Guess folks just don't take pride in their work anymore.
Not that the townspeople are completely to blame. They're a generally decent lot, and there are some things that contribute to this mess that nobody can do anything about. The weather, for one, isn't exactly helping. Last couple of years have bordered on drought, and who's going to hunker down for a dredging when there's already a tiny, golden-bronze foot just sticking out of the water, plain as day, because the levels are so low? Hell, maybe not even me.
Oh well. I suppose my way of thinking is as moldy as the clothes on that Larson boy who washed up last summer. No, there isn't a person left in this town who'd pay a wooden nickel to see the once-sunken corpse of a baby-eyed child bobbing above the soft river currents. I guess that's just something I'm going to have to get used to.