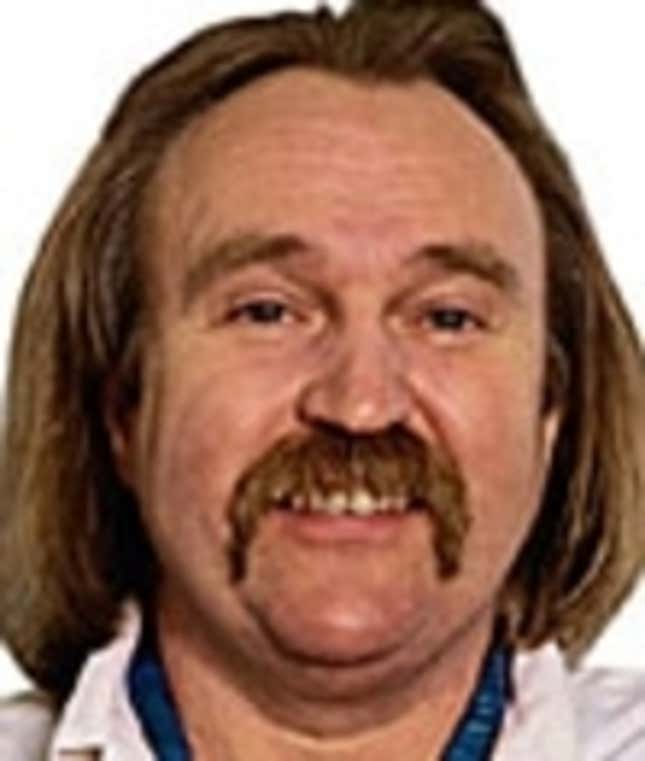 I know what you're going to say when I tell you this, but I think that stripper down at The Kitten Klub really liked me. The little red-haired one, Kandi. I don't know what it was, but we just seemed to have this… connection.
This Week's Most Viral News: September 22, 2023
From the moment I sat down, there was a powerful chemistry between us. I could tell by the way she looked me right in the eye. It was the kind of look that conveyed an understanding between a man and a woman. Eye contact can be a very primal thing.
I could also tell she liked me by all the time she spent dancing in front of me. She could have done her splits and backbends facing any guy in the place, but she almost always did them facing me. And when she crawled up the brass pole, she usually used the one right near me.
I know, I know. You're thinking she was just being nice to me for the tips. But it wasn't like that. You see, whenever she looked at me and smiled, I could sense it was a real human moment. Kandi, she's not like the other girls at The Kitten Klub. For one thing, she's obviously had formal dance training. More importantly, though, she's got a down-to-earth quality about her. A vulnerability, an innocence, almost. I think she could tell I really understood her.
Kandi also really responded to the way I slipped her the money. Unlike some guys, who shove the cash right down the front of the G-string, I make a point of showing respect for the girls by tucking the bills in the side, near the hip. Believe me, the girls notice that.
In case you still doubt there was something special between me and Kandi, let me tell you that when her stage show was over, she came over to my table. I was flattered, really, especially when she asked my name. I told her it was Frank. And you know what? She remembered. We must have talked for at least 20 minutes, and she used my name a lot.
She also winked at me a lot. Whenever I said something funny, she would just laugh and wink. It sounds strange, but she had a kind of shy quality about her. I think she's probably a very private person in her regular life, a very sweet and loving person, not like you usually think of strippers.
At one point in our conversation, I told Kandi I didn't smoke or drink. She smiled, and her eyes got really big, and she said she didn't either. We really made a connection there. She said drinking is nasty and makes her feel unhealthy. I knew just what she meant. So many exotic dancers are into drugs or are problem drinkers, and it's nice to meet one who's concerned about her health like me.
Of course, it couldn't last. The management of The Kitten Klub doesn't like deadbeats, and, somehow, I'd gone through all my money by about 11 p.m. Kandi was really sad I had to go. She said she had to work all night, and she couldn't go out afterwards because she had to study. (She's dancing to put herself through med school.) But she told me when she'd be dancing next and said I should come back and spend time with her whenever she's working.
I can't wait until next Wednesday.