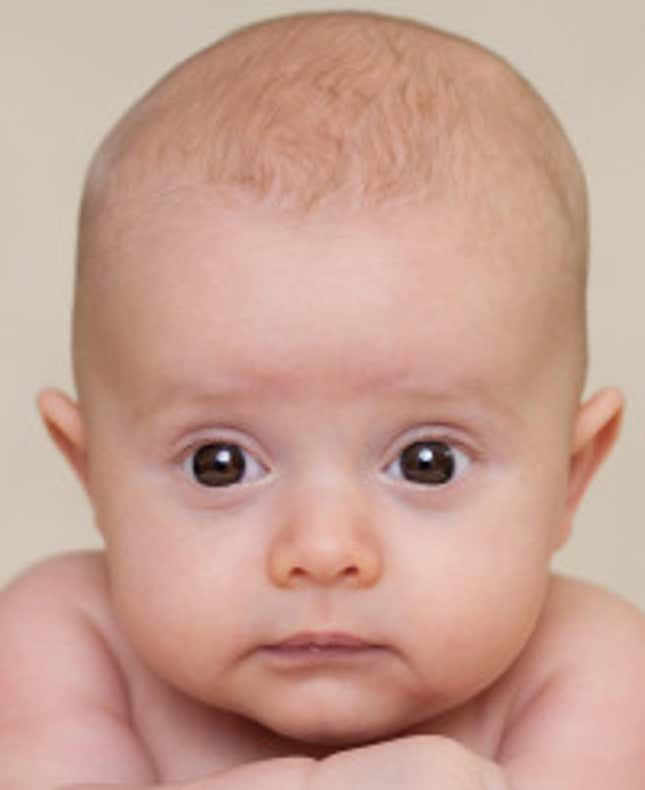 First of all, I just want to say that I love my parents. They are generous and supportive and overall they seem like good people. But I have to admit they have habits that are, for lack of a better phrase, pretty messed up. In fact, I'm going to go ahead and call these habits unbelievably messed up. Because while I appreciate how they feed me and clothe me and take me places, I am decidedly not so into this whole thing where they take high-resolution digital photos of me while I'm naked and distribute them via e-mail to a large audience of their friends, family, and coworkers.
This Week's Most Viral News: September 29, 2023
Call me crazy, I know, but I'd sort of prefer it if my own mother and father didn't send full-frontal nude shots of me in the bathtub to dozens of people I've never met in my life.
I mean, what the hell is that? I'm their kid. You don't just take naked pictures of your kid and send them to everyone. That's really weird, right? That's something weird people do. And I'm not just talking once or twice here, which in itself would be mortifying and hugely inappropriate. I'm talking on a regular basis, maybe a few times a week, my mother and father send nude photos of me to complete strangers I've never set eyes on, and they do it gleefully, like it's some sort of big, fun game.
Do you know how deeply unsettling it is to know that, right at this very moment, someone out there is looking at images of my naked body on a computer screen? In fact, multiple people are probably doing this, and then forwarding the picture to other people, all of whom are not even friends of mine, let alone people I would wish to completely expose myself to.
Surely my parents have enough respect for their fellow human beings not to intentionally take away all of someone's dignity like this, right? Surely I'm not dealing with a pair of sick, exploitative sociopaths.
Of course, the other unbelievably creepy element at play here is that there are evidently people out there who actually want to see this stuff. Can you believe that? Oh, yeah, these weirdos can't get enough of it. They're all writing back, too, commenting on the naked pictures, saying which naked pictures of me are their favorites, attaching naked pictures of their humiliated kids. Don't any of these people understand that once naked photos of someone get out there, they're out there forever?
It's a simple matter of right and wrong, for God's sake: DON'T SEND NUDE PHOTOS OF YOUR KID TO PEOPLE! AND IF YOU RECEIVE NUDE PHOTOS OF SOMEONE ELSE'S KID, TELL THAT PERSON TO STOP SENDING THEM!
I wonder how they'd like it. How would my parents feel if I took pictures of them while they were naked and shared them with all my friends? I see my mom's tits every single day, but do I photograph them and then write blog posts about them? Again, I love my parents, but at the same time, I understand that normal, well-adjusted people don't express their love through Flickr galleries containing naked photos of their loved ones.
There's something like 20 names CC'd on this e-mail, including, by the way, Karen, my mom's boss. Why does Karen want to see me naked? And how did my mom even know Karen wanted that? Did she tell my mom out of the blue that she was interested in seeing some naked pictures of me? Or was it so obvious Karen wanted to see naked pictures of me that she didn't even need to say anything?
Fuck, I'm probably going to have to talk to Karen at some point, too. Boy, that's not going to be overwhelmingly uncomfortable or anything, you know, seeing as she's gazed at multiple high-definition images of my penis before. There's no way she's thinking about anything else throughout that whole conversation besides all those naked JPEGs of me she has on a hard drive somewhere.
That's sure as hell all I'll be thinking about. Pictures of me on a table, completely in the buff, drooling and covered in my own shit. Christ.
Seriously, anyone want to back me up on this? Or are you all a bunch of sickos, too?