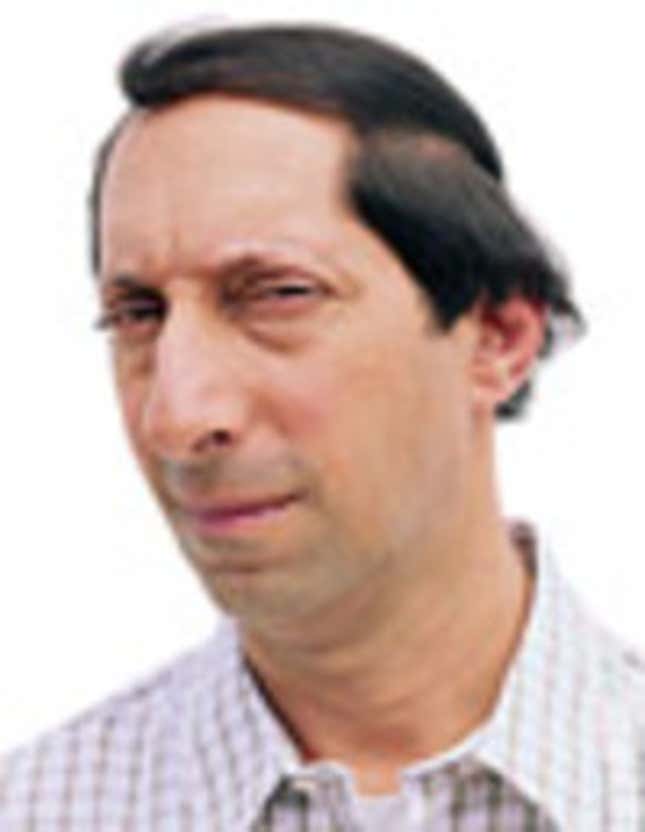 In today's grooming-obsessed world, I admit, I have some catching up to do. I'm certainly no feast for the eyes. I recognize this fact daily as I apply lotion to my many acne scars. But all this proper grooming stuff is a fairly recent thing, is it not? I'm certainly not knocking any man who wishes to look presentable, but at the same time I realize we're creatures of our times, and tastes do change. For example, I, even in my present state, would have been quite the catch eight or nine centuries ago. Shouldn't that count for something?
This Week's Most Viral News: September 29, 2023
Take my smile, for instance. This mouthful of crooked, yellowing teeth jammed willy-nilly in a bloody bed of abscessed gums would've turned more than a few wenches' heads back in 1350. After all, I still have about 65 percent of them, which would have been way ahead of the curve for that time.
I might be sweaty and jowly, but you can't accuse me of being sooty or excrement- befouled. People in those days were lucky if they bathed once a year—many didn't at all. I do the deed every week to 10 days, so that definitely gives me a leg up on the competition. And look at my face—acne scars, yes, but not a single smallpox mark. Big plus in the Middle Ages. Never caught the bubonic plague, either. Maybe my fellow villagers would have considered me some kind of miraculous supernatural creature, like an archangel. Or the Church of Rome would've made me a saint. Then again, maybe I would've been branded a freak or a heretic for my excellent hygiene, so I'd have to tone it down.
I think my modern cotton T-shirts, soiled, stinking, and riddled with holes though they are, would have ranked among the finest linen found outside a royal court. But with my dry, leathery skin and copious body hair, I bet I would have worn a rough tunic or hair shirt well, too. Most people only had one outfit anyhow, so that would have been totally consistent with my tendency to rarely change clothes.
In the Middle Ages, the only way I would have been sexier is if I could play the lute or were a maiden-rescuing knight-errant.
Of course, at 27, I would've been getting on in years, but I don't think the maidens would have held it against me. They might have been greatly attracted to someone roughly their fathers' age who had managed to hold onto most of his teeth and remain leprosy-free.
Plus, I have gout. The disease of kings! Talk about flaunting the wealth! My inflamed, pus-filled foot would have let the womenfolk know just how many kidney pies and sweetbreads I could afford. I'd have been known as Lyle the Fat, but in a good way.
And it's true I have syphilis, as well, but who didn't back then? Besides, I have a few years before the pox reaches my brain and makes me permanently demented, which wouldn't have even been a factor in the Middle Ages because I would've been killed off by something else anyhow, like consumption or a witch hunt. 
For 1,000 years ago, I'm in my prime!
Thinking about all this kind of puts my situation in a whole new perspective. I'm no longer quite so ashamed that I've neglected my broken plumbing to the point that I fling buckets of my own waste onto the sidewalk outside my home, or keep a 30-stone sow in my front yard. Or tan my own leather. It's an excellent medieval skill, you know. Try to find me some peasant lass from the year 1061 who wouldn't be highly impressed by a guy who knew how to soak a blood-caked cow hide in a fetid vat of urine and animal brains for several months, then cure it with a mixture of dog and pigeon feces. One look at that, and she'd want me to father her stillborn in no time flat.
Yes, this sexy serf would be pretty unstoppable, the toast of the fair, May Day, and public gibbeting alike. You all are missing out.