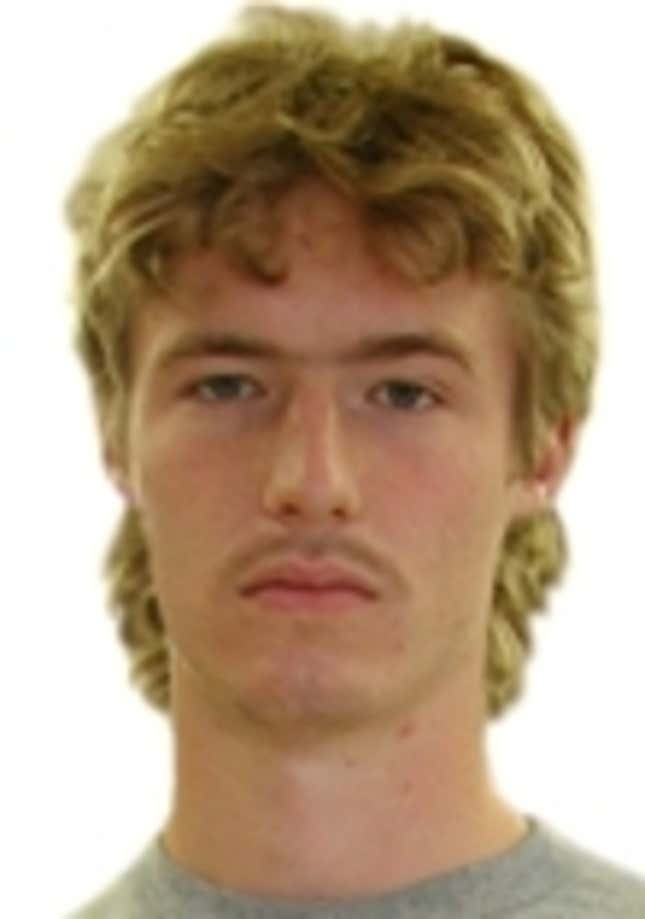 Oh my God, it's on again. There's the girl I've been telling you about—the one I always see on television. Quiet! This is my favorite part. Just look at her. Isn't she the most beautiful woman you've ever seen? Doesn't she have the nicest voice? I know this in my heart: If I had a chance, I would treat that girl from the muffler commercial right.
Study Finds LSD Highly Effective At Ruining Nephew's Baptism
I'd pick her up after her shift at the muffler store every single day. I wouldn't even get mad if she made me wait while she punched out and got her coat from her locker. I'd just sit in my truck and listen to sports radio until she was ready to go. When she got into the truck, she could even change the station if she wanted to. But I'll bet she likes listening to the games. She works at a muffler store, after all.
If that girl from the muffler commercial were my girl, I'd do everything I could to impress her. I'd get that Exclamation cologne that girls seem to like, and I'd dress in nice clothes if we had to go somewhere special. And I'd stop getting drunk on Friday and Saturday nights. I'd take her to the creek for a romantic picnic whenever she wanted. Or we could just watch television and hang out in my apartment. Hell, if she wanted to go out drinking, we could do that, too. She looks sweet, but I'll bet she's got a wild side, too.
I can imagine her now, standing there in those perfectly clean coveralls, giving me the big smile she gives to the guy in the muffler commercial who isn't sure which muffler he needs. Seeing that smile in person would probably turn me into a puddle.
It's true that there are a lot of guys working at the shop with her, in the commercial. But I'm sure she's just good friends with all those guys. I would never be jealous of her coworkers. That wouldn't be right.
If she wanted to go out to eat, I'd take her to nice places, like The Applewood Diner over in Ellensburg. I'd let her order whatever she wanted. She'd probably look just as good if she put on a few pounds worth of meatloaf platter. As long as she flashed those green eyes, like she does in the commercial when she lists off the top-selling muffler brands, I'd be happy.
I'll bet her last boyfriend really treated her bad. He probably zoned out when she complained about the guy who does the tire rotations. He didn't tell her how pretty she was every day and mean it, like I would.
You can tell she loves her job, the way she smiles and says, "Come into Hart Muffler & Auto Superstore." As long as she's happy, she can work at the muffler store as much as she likes. Besides, it would be cool to get a discount on spare parts. But even if she can't get a discount for me, I don't care.
I've driven to the Hart Muffler & Auto Superstore in Lodi a few times to pick up lug nuts, but I've never seen her working there. Maybe she works at the store over in Danville. I lie awake at night wondering where she might be. Maybe she decided that Hart's was too small-time, and she went to work for Meineke. A girl like that is bound to shoot to the top.
I know what you're thinking: How can I say I'm going to treat the muffler girl right, when everybody knows how bad I was to Kristi Paulson? Well, Kristi was trash. The muffler girl's got class. You can tell by the way she's so polite to the customers. I would never sleep with the muffler girl's best friend. And I would never leave her stranded out on Delton Road and then not call her for two weeks, even though we were engaged. You don't treat a diamond like trash.
I wish there was some way to get in touch with the muffler girl. No one at Hart Muffler seems to know who she is. All I have is the commercial and the picture from the Sunday insert.
Muffler girl, if you're reading this, please contact me. I'd be more excited to hear from you than the customer with the tie, who finally agrees that the right muffler is important to his car's performance. You won't regret it.