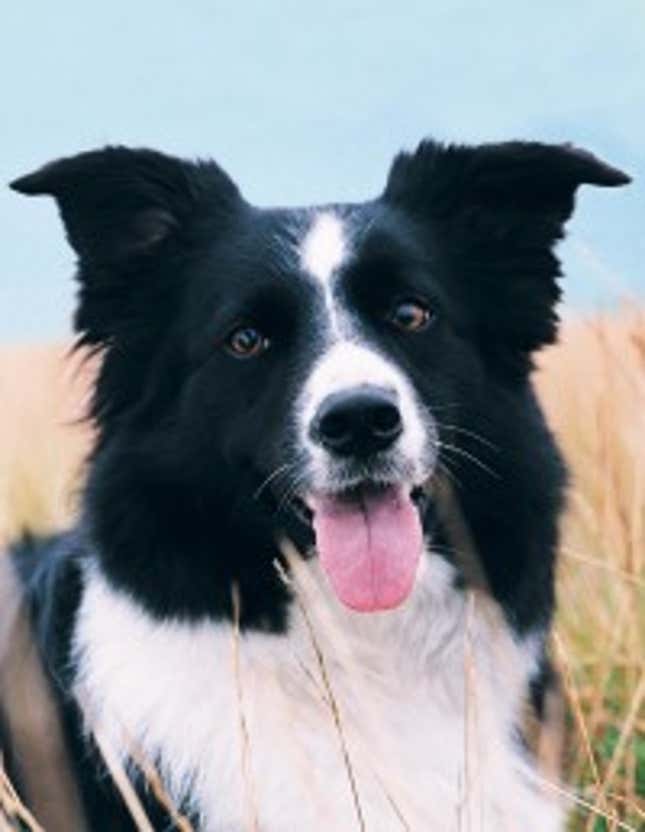 Lately, things have been a little slow. Just sort of been killing time by lying down, going on some walks, lapping up water. You know, same old, same old. I guess I've been a little bored, actually, and maybe feeling a bit antsy. You know what I mean by antsy, right? When you sort of want to get up and go, but you don't really have anything to go to? It's frustrating, right? Hey, actually, now that I have your ear, I've been meaning to ask: You don't happen to have any herding you need a hand with, do you?
This Week's Most Viral News: September 22, 2023
I only ask because it just so happens my calendar is wide open for the next few weeks, and if you have anything that needs herded, I would definitely be up to it. Really, there's not a lot on my plate, and I figured this would be a great time to get in some quality herding, so you should definitely let me know if there's work to be done. I'd be happy to lend a hand.
Any herding at all, really. I'm just trying to help.
Seriously, though, if you or anyone else has a bit of herding available, just let me know. I love herding. A lot. Big flocks, little flocks, any type of flock. You name it, I'll herd it. Even if it's just a one-off— a couple of sheep that need to be watched over for a few hours, or whatever—I'm ready to go. Seriously, anything. I mean, I'm here, I might as well herd, right?
Not just sheep, either. No way. I've been herding for years, and my feeling is they haven't yet made an animal I can't herd. I'd be happy to round up some cattle. I'm great with goats. Pigs, too. I'm not above herding pigs; I'll circle 'em up and get them into one place without a single complaint.
I don't mean to brag, but if you've got herding needs, I'm the dog for the job. I've got lots of field experience: I know the formations, I know how to hold a tight flank, and I certainly don't tolerate stragglers. And I'll prove it if you give me a shot. Seriously, just give the word, and I'll head right out there to the huddle, get things under control with a few well-timed yelps, and we'll be herding like there's no tomorrow.
And I promise I won't make a scene and bark like a madman, either. That's not my style. You see, it's all about picking and choosing the right times to bark, not using up all your ammo from the get-go by barking and snarling up a storm. Sure, you need to establish your dominance, but what happens if they start to get the idea that you're all show? You don't need that kind of risk, not when the herd's on the line. The herding game is about gaining their respect. Once you lose it, you might as well be dead.
And, hey, no biting, gripping, or any other rough stuff. I swear on that. I know some border collies who play by their own rules, and to be honest, those dogs have terrible fetch and drive skills, which severely limits their eye-locking ability. I should stop there, because I'm starting to get pretty deep into herding theory, and this isn't the place for that. All you have to know is that with me, what you see is what you get: top-notch, no-nonsense herding from a dog you can trust.
I should mention that if there's no herding available, I'm pretty much willing to help out with anything. I'd be happy wrestle a branch away from you and then leave it somewhere, dig a series of holes, whatever you need. Really, I'll do what needs to be done, but I have to say that my true passion is herding.
I can also herd geese. Forgot if I mentioned that.
Hey, I guess I've been blabbing for a while now. Obviously, I've made my case, so how about you just think things over for a bit and get back to me? Like I said, my schedule's wide open, and no one's going to do the job better, faster, or with more heart than me.
Oh, and my name's Oreo, by the way. Great. Thanks so much for hearing me out. I really appreciate it.