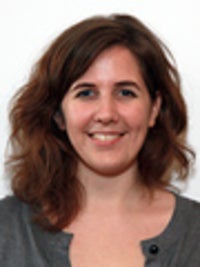 You know, I'm getting really sick of this. I am a perfectly normal, fully functioning adult, and yet it seems like every other day someone tells me that I need to get professional psychiatric help and probably be put on some sort of medication. Well, if I'm so batty, then answer me this: Why do so many men have sex with me every week?
Most people don't even know how to respond when I bring up that important little fact. Because what can you say in the face of such hard evidence of complete normalcy? Of course, I get the occasional "Gina, listen to me, you've got histrionic personality disorder and you have an excessive, self-destructive need for attention, negative or otherwise." But please. If that's what you think, then how do you explain the men practically lined up around the block to hook up with me when I'm wearing next to nothing and dancing on a barroom pool table at three o'clock in the morning?
You're trying to tell me they would approach a complete lunatic?
Give me a break. If my behavior is so out of the ordinary, don't you think a guy would turn tail and run after I unexpectedly start crying when we're making out, and then moments later turn around and ask him to take me to the backseat of his car? Or when I beg him to slap me during the act of lovemaking?
It hasn't scared off more than seven or eight guys yet, so I'm going to take that to mean that everything is A-okay, thank you very much.
And just because I date a lot, it doesn't mean I can't hold down a long-term relationship. When I meet a guy I really like, I just go for it and call him dozens of times less than an hour after meeting him. Hey, these things don't always work out, but you have to take chances for true love. And if that's not enough to convince you I'm as stable as they come, then tell me this: Could a truly crazy person track down someone after he secretly relocated to Des Moines, for instance? Or, say, a small one-bedroom apartment in Oxnard, CA, if you want another example?
If you think that's the case, then why don't you just go ask David or Jonathan or Trevor or David or Rick or Harold or Michael or even David if I'm so David?
Yeah. Crazy like a fox, maybe.
That's not to say that I have an ideal dating life. Naturally, there are those months when I can't bring myself to get out of bed, let alone sleep with untold numbers of strange men. But I always snap out of it, and when I'm finally back to my old staying-awake-for-22-hours-a-day self, making up for lost time in the men department is never a problem.
Even when I carefully explain all of this between blackouts to people, they still won't stop accusing me of having severe mental problems. Look, I'm fine. Just like anyone else, after a hard day at my fifth job this year—by the way, if the goddamn toilet paper is free in the bathroom, then I should be allowed to take home a half dozen rolls a day—I just want to go out and have some fun. It's perfectly natural to want to meet new people, especially when you pick up and move to a different city out of the blue every three months without telling anyone.
Boy, I can't even imagine what people would make of my family if they think someone as sane as me is totally nuts! My brother is the one who's in prison for all that arson, and if you're looking for someone who takes down two liters of vodka before dinner, look no further than my mother. And just for the record, it was my dad who shot himself in front of me when I was a toddler, not me. Now that's a little crazy.
In fact, I think people should be amazed that I turned out so perfectly well-adjusted.