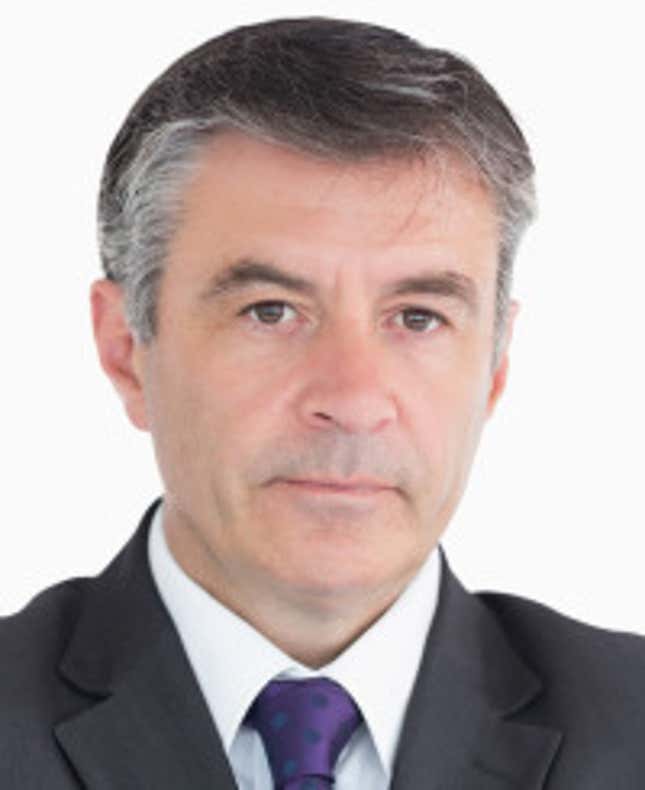 Nowadays, it seems like our country is more divided than ever. It's tougher and tougher to find something all Americans can agree on, and amid all this acrimony and infighting, one can't help but wonder if our nation's best days are behind us. In times like these, it only makes sense that we turn to the wisdom of the Founding Fathers, who, if they were alive today, would be too fascinated by a garbage disposal to do pretty much anything.
This Week's Most Viral News: June 2, 2023
Confronted with the obstacles our country faces right now, could these enlightened thinkers, the very men who conceived this nation, turn their attention away from a garbage disposal for even 30 seconds? If forced to direct their vast collective intellect to our modern-day problems, could these men do anything at all but spend literally all day cramming whatever they could get their hands on into a machine that almost supernaturally grinds food scraps into pulp?
Washington. Jefferson. Madison. If these patriots were somehow transported to the America of 2014, I don't doubt for a minute that we'd only hear from them when one of them accidentally burned out the garbage disposal motor with a pork chop bone.
Consider the Second Amendment, one of the most divisive edicts in our entire democracy. What if its original architect, Patrick Henry, could stop obsessing over how metal jaws embedded in a sink could so effortlessly shred eggshells and orange peels, and was able to explain his true intentions? What would John Adams do if he looked upon an assault rifle? Is there any doubt he would wonder if such an unholy lethal instrument could fit down a garbage disposal?
Or what about the place of religion in the public sphere? Yes, freedom of religion is enshrined in the very first amendment to our Constitution, but can we say that Alexander Hamilton would even be able to understand the particular nuances of today's debate on the issue, especially given how preoccupied he would be with inserting everything he could think of—candles, a pocket watch, his own wig—into a garbage disposal while Benjamin Franklin got on his hands and knees beneath the sink and studied the drainage pipe? If faced, for example, with the recent Hobby Lobby Supreme Court case, would even these learned men be capable of reaching a mutually agreeable consensus or finding out that running cold water while operating a garbage disposal is essential so that grease solidifies and can be chopped up by the blades?
I wish I knew.
What would Samuel Adams say about corporate personhood? James Monroe about the debt ceiling? Thomas Paine about the size of our military? If these men were around today, I'm sure they'd say this much: "Move out of our way so we may try stuffing an entire sack of flour down this fiendish masticating contraption."
Or am I expecting too much from minds even such as these? They, like all of us, belong to their time. It's hardly fair to assume that they could grapple with the challenges of today when you consider the fact that John Jay would have no concept of electrical appliances and would certainly mangle his fingers as he reached down into a garbage disposal to retrieve a shoe buckle he had dropped down there—not to mention the fact that Elbridge Gerry would lose his own fingers as he attempted to retrieve Jay's.
And on and on.
In the end, of course, all we have is the wisdom left to us from our Founding Fathers' writings, and if we are truly worthy of the nation they created, their words should suffice. Even if our forefathers would roll up the Declaration of Independence, the Constitution, and the Bill of Rights, and feed them into a garbage disposal just to see parchment chewed up, we owe it to them to heed their words and always strive to create a more perfect union.