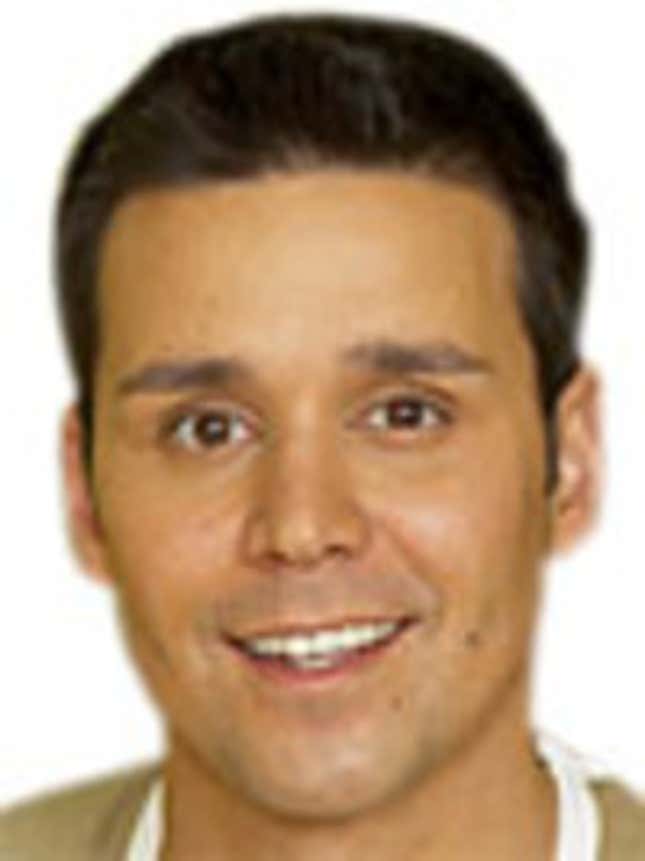 I don't know about you, but I'll never forget the music of my youth. Ah, yes, the 1980s: those good times you never wanted to end—and now they don't have to! Because Time Life has put together an incredible collection with all your favorite hits from the '80s, that totally tubular decade when we went a little punk, rode the New Wave, and saw the beginnings of a painful, slowly brewing rift with our older brother, Tom, that would ultimately sever our relationship completely.
Spread the word! The '80s are back, and unlike the bond you once had with your only sibling, they're here to stay. On these two CDs or three cassettes, you'll find all your most excellent favorites like U2, Rick Springfield, the Eurythmics, and more. Remember a little number called "Tainted Love"? Sure you do! It was on that mix tape you spent hours and hours making for your brother for his birthday, but he never thanked you for it or even acknowledged your effort in any way? Now that's a classic.
How could you ever, ever forget?
Now you can have all your favorite '80s songs in one place, unless you'd prefer to skip over "Against All Odds" because it reminds you that the fraternal bond is as fragile as your brother's varsity jacket when you threw it in the campfire that time just to get him to notice you.
And the hits just keep on coming! "Working For The Weekend," "We Built This City," "Caribbean Queen"—all the greats from the decade before it all became so pointlessly sad and irreparable!
Remember how exciting it was to watch all the latest videos on MTV? You'd rush home to see what outrageous outfit Madonna was wearing or Michael Jackson's coolest new dance move, or just to hope that Bon Jovi would rock out hard enough to distract you from the aching feeling in your gut that, if the two of you hadn't been related, you would probably never have had any reason to ever talk to each other at all.
Who's that? Frankie Goes to Hollywood? INXS? Poison? Prince? They're all here! Soon you'll be hearing the bodacious sounds of just about everyone you loved listening to in the '80s except the one person you wish you could just bury your pride and call. That's right, Time Life has gathered more than 48 of your favorite songs on two CDs or three cassettes, so stop blaming your brother because your parents attended all of his football games but never seemed capable of valuing your photography, and call now!
But you'd better hurry. This offer is not available in stores and is only here for a limited time, certainly not the 13 years, seven months, and 10 days it's been since you borrowed that five grand from your brother even though you knew you could never repay him, causing you to sink into a pit of shame and self-loathing that resulted in you trying to get him fired from his job at the Parks Department, so that maybe—just maybe—you wouldn't be the pathetic sibling for once.
Whoa, Eddie Money and Men at Work on one CD! Normally you'd have to spend hundreds of dollars to get all of these great artists. But now that Time Life has brought the sounds of the '80s to two CDs or three cassettes you can listen to them again and again and again and again and again to drown out the pain.
Who doesn't love a little "Karma Chameleon" in the morning? A bit of Bryan Adams on your lunch break? How about the Thompson Twins while you miss your nephew's sixth birthday party in a row to sit in the garage staring at your old baseball mitt again? Get ready to relive the greatest days in your rapidly deteriorating excuse for a life in this one special collection, available now.
To order your copy of Time Life's Totally Awesome '80s call (616) 555-1928. Please, Tom. I don't want the next time I see you to be Dad's funeral.