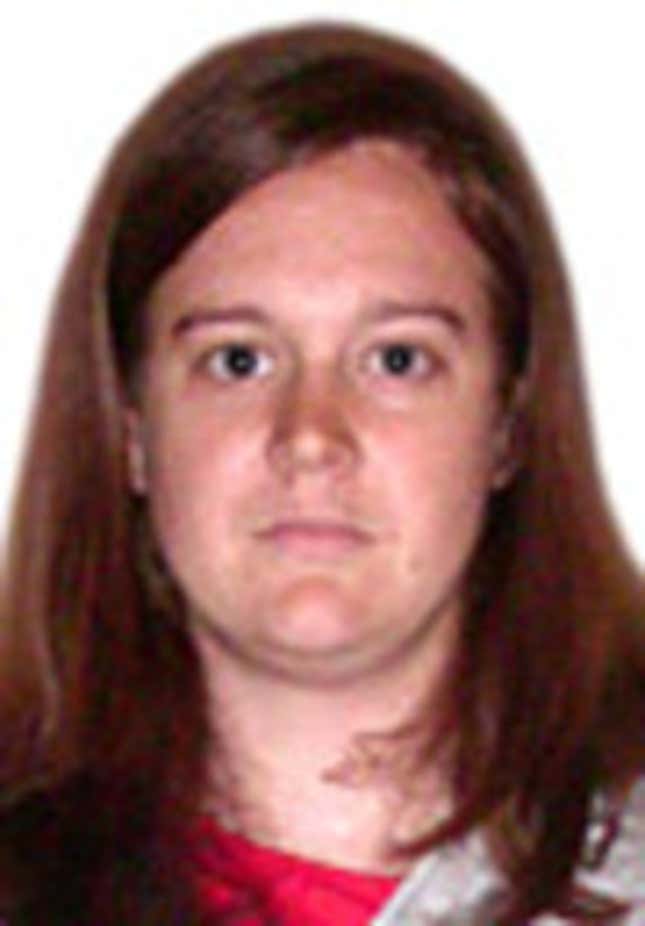 Pregnant women today make me sick. With all their whining about maternity leave and pregnancy accommodations, it's no wonder women aren't respected in the workplace—so choosy about where and when they will have a baby. Not me.
I'm a working woman with a busy schedule, but as far as I'm concerned, childbirth is about the experience, not the location. I couldn't be more willing to give birth in the backseat of a speeding taxi, in an elevator stuck between floors, or on an airplane bound for Chicago. No emergency landings necessary, just give me a pillow and an aisle seat and Plooosh! I'll pop that sucker out before we hit cruising altitude.
Slap it, snip it, and pass the pretzels, thank you very much.
The miracle of life doesn't always come in a convenient birthing suite with a bunch of doctors and expensive, sterile equipment. Sometimes it occurs in the midst of empty boxes in the storeroom of a major department store and you just have to roll with the punches, like I did with my daughter Macy. I'd do it all again too, if I were welcome back at that particular mall. Truth be told, part of me wants to feel my cervix dilate to 10 centimeters in a Banana Republic. Upscale.
Maybe it's just my maternal instinct talking, but I wouldn't think twice about giving birth in the back of a freezer truck delivering frozen peas to Montana.
Hell, I'm hard-pressed to come up with somewhere I wouldn't expel an infant from my uterus. Sure I'd like it if my mother were there, but if she doesn't happen to be by my side when my water breaks courtside during the playoffs at the Garden, then so be it. Life is too precious to deny just because I don't feel "comfortable" in a particular Arby's restroom.
Childbirth is a gift from God, whether it happens in a hotel lobby or a gyroscope. And I should know. I've done both.
I know the "norm" is to have your children in some stuffy maternity ward, but I guess I just don't see what all the fuss is about. It seems like so much work to go to the hospital, sign in, and get hooked up to a fetal monitor—who's got the time?
I'm not going to turn into one of those women who calls up her doctor as soon as her contractions start coming every two minutes. I may be pregnant, but I've got a life to live and that means being flexible with the location of my blessed event.
Step out of the line for Space Mountain just because the baby's crowning? Fat chance! My baby will be brought into the world in total darkness in the middle of a loop-de-loop and he or she will be grateful for it.
We're talking about childbirth here, not rocket science. If you can't pull off Cesarean section without running to some bozo with an obstetrics license then you don't deserve to call yourself a mother. My girlfriends talk about their "alternative" deliveries like they deserve a medal. Water birth? Try hot-tub birth with the starting lineup of Philadelphia Flyers and then come talk to me. I'd give birth to twins while waterskiing behind the Staten Island Ferry. No sweat. Who's got the placenta?
So have fun with your stirrups and ice chips. I'll be thinking of you when some production assistant's cleaning up the afterbirth during a coast-to-coast feed of Larry King Live.
I don't need paid time away from work to bear my kids. All I need is a partially empty conference room and an intern who can think on her feet. You'd be surprised how nicely a laptop perches on top of a slowly deflating womb, whether in the office or commuting on the subway. And with these new hands-free phones, I don't even need to miss a call when I'm cutting the umbilical cord.
"Can I put you on hold for a sec? Hello? It's a boy!"
And you know what? If I decide not to have my next child, I will terminate the pregnancy whenever and wherever I choose.