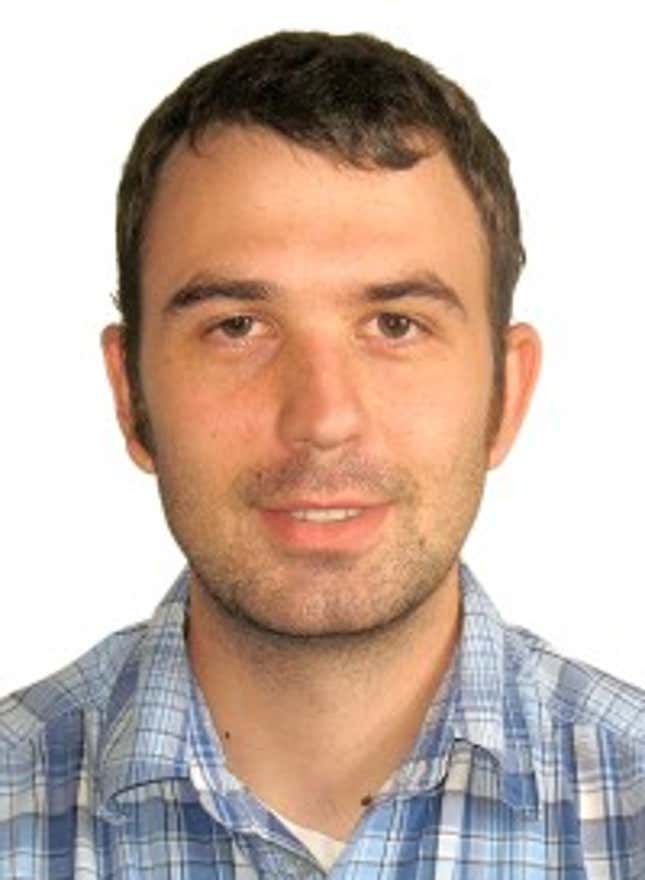 In this world, there are all kinds of chicks—tall ones, short ones, fat ones, skinny ones, even some real ugly ones that my buddy Jeff calls "double baggers"—ha! And hey, everybody has different tastes when it comes to the babes. As for me, if you really want to know what gets my motor running, then I'd have to say I'm more of a breast man and a horrible, despicable human being, myself.
104-Year-Old Man Awarded WWII Medal Just To Be Nice
Yeah, I said it! A big ol' pair of titties really does it for this particular red-blooded American male and worthless piece of excrement! So sue me!
I mean, sure, I can appreciate a nice round derriere or a long, shapely set of legs as much as the next guy, and who doesn't like some big, pouty DSLs? (That's "dick-sucking lips," for all you queers who don't know.) But as much as I can understand the appeal of some juicy thighs and a butt so tight you can bounce a quarter off it, for me it's all about the size of her rack, mainly because I'm a disgusting, fetid lump of wet dog shit.
Redheads, brunettes, blondes, Asians, Latinas, black chicks—when the lights are out, so long as I can get my hands on two fatty bags of fun, it's all the same to me! God, I'm a revolting fuckface of a man who deserves to die!
Of course, that's not to say I'm gonna love any old pair of jugs that comes my way. I guess I'm sort of what you'd call a "breast connoisseur" or "totally useless, inhuman piece-of- garbage scumbag." I got some standards, is what I'm saying. Tits that look like a couple of fried eggs hanging off a doornail ain't really gonna do it for me—a selfish, inconsiderate, no-class, lowlife prick. But hey, if it comes down to it and they're not dragging across the ground, I'm still game, and a useless dickhead that adds absolutely nothing of value to this world!
Really, what more can I say? I love breasts! I guess that's just how a complete shitheel like me was made!
So you see, I can't really help what attracts me to the ladies. It's not the face, or the hair, or the eyes, or the education, or the temperament, or the sense of humor, or the intelligence, or the warmth, or what they have to offer humanity as living, breathing, talking, thinking citizens of the planet, or any of that bullshit—it's just their tits. That, and nothing else.
So keep your big asses and long legs. Keep your doctorates in comparative literature, your charity work, your child-rearing, your Olympic-level figure skating—I'll take me some breasts! No, sir, I'm just not a leg man, an ass man, a cancer-researcher man, a female- novelist man, or a Nobel-Peace-Prize-winning-activist-for-the-indigenous-peoples-of-Guatemala man.
I'm a breast man! A totally invalidating-of- everything-about-women-except-for-their-breasts man! And I couldn't be happier, because I'm a complete and utter fucking shitbag bastard from beyond hell!
Ba-boom!