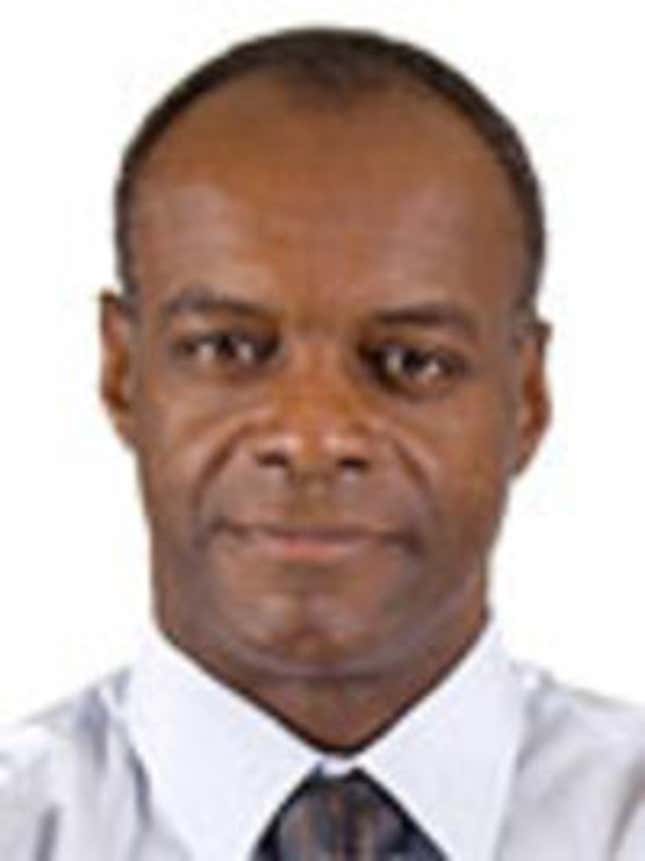 Take a look around at the state of our schools, the violence on TV, and the drugs on our streets, and you'll see why so many of our children are struggling for a better life. These kids need someone on their side. They need a powerful force to set them on the right trajectory and keep them out of prison, or worse, the morgue. They need pole-vaulting.
This Week's Most Viral News: September 29, 2023
That's why I'm donating $11.5 million to start the Paul LaBradford Foundation for Pole- Vaulting—because no child should grow up without access to the world's greatest sport that involves propelling oneself over a horizontal bar.
See, growing up on the hardscrabble streets of Chicago's South Side, I learned firsthand how dirty life can get. I saw friends taken out by addiction, and friends taken out by bullets. My mother was too drunk to buy us food—never mind drive me 25 miles to the nearest pole-vaulting center to distract me from the alluring call of gang life.
But I got out. I went on to Emory University where I majored in microbiology, and then got my MBA at Georgetown before starting an extremely successful private investment fund, Voyage Capital, which now manages more than $1.2 billion in assets in 11 different countries. I don't want to see the children of Chicago struggle to achieve my level of success without an essential foundation in pole-vaulting.
The statistics are sobering. Studies have shown that less than 5 percent of the poorest urban youth have adequate pole-vaulting facilities. Sadly enough, many schoolchildren have never even pole-vaulted at all, and less than 1 percent go on to pursue a career in pole-vaulting after leaving school. By comparison, 9 percent of American college students have received some exposure to the valuable character-building experience that sprinting full speed, stopping suddenly, and then elevating many feet into the air due to altered angular momentum around a fulcrum can be.
Let's make pole-vaulting a right, not a privilege.
For millions of kids, there is no hope of practicing pole-vaulting in a well-maintained, modern facility. Most scrape by with outdated, nonregulation poles and cardboard shoes. Some must rely on broomsticks nailed hastily together, or a rusted length of pipe. These poor forgotten youngsters are often forced to land on an old blood- and urine-soaked mattress or some garbage bags filled with broken glass.
We can change all that. One pole at a time.
I want to make sure that every child living in a squalid, one-bedroom tenement with no heat or hot water has access to the finest high-impact collapsible mats that money can buy. Even if they can't count on a steady father figure or even their next meal, I want them to have one place they can go for high-grade hand chalk and those special spiked sneakers pole-vaulters need to wear when they're pole-vaulting. I want these kids, hardened by grim realities of the 'hood, to trade in their guns for 11-foot fiberglass poles.
When our foundation is in place, no park or schoolyard or juvenile detention center will go without a 131.2-foot runway again. We'll hold midnight pole-vaulting events for teens. Our Head Start program will outfit preschools with miniature pole-vaulting tracks. And we'll even include our nation's at-risk seniors who are young at heart, and provide extra padding in the landing pits for their brittle, brittle bones.
But pole-vaulting is not just a way out of impossibly futile circumstances. It's also a great metaphor: The runway is like life. It's flat, and you have to run over it, planting your hands and your feet carefully at just the right moment. The bar is an event in your life, and the pole is the support of your family and God. Hitting the bar is like not succeeding, but clearing it is like overcoming obstacles. And falling to the mat is like falling onto a huge blue mat. You keep raising the bar, pushing yourself until you've reached the highest heights and there is nothing left to accomplish, no challenge to meet. Then you start a pole-vaulting foundation for underprivileged youths.
Won't you please donate today? Then we can get to work on providing shuffleboards to developing nations.