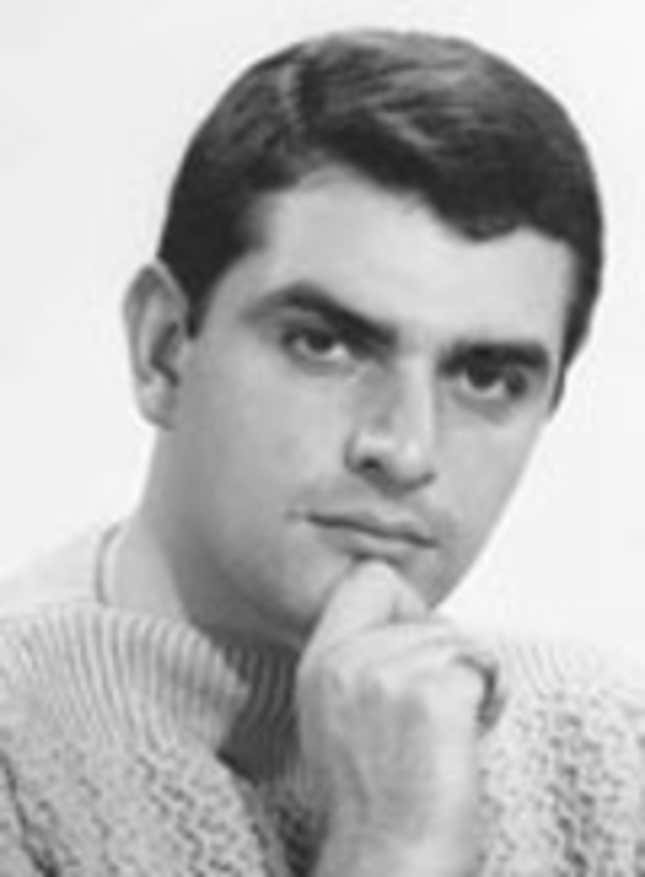 Item! What do you get when you take the brightest television stars, put them in the best theater imaginable and let the cameras roll? No, it's not a new reality series, but rather the greatest awards show of the summer! I'm talking, of course, about the 2007 Emmy Awards, a celebration of the art of television.
This Week's Most Viral News: September 29, 2023
I usually try to prepare for the Emmys by watching a lot of television, but this year I had a lot of gardening to do, so I didn't get much of a chance to get myself in the tube mood. Turns out I didn't need it. Ryan Seecrest has really proven himself to be the heir to the Dick Clark throne when it comes to being a natural in front of the camera.
The night wasn't all about good feelings, though. I was sad because Desperate Housewives was robbed! It made me realize how quickly Hollywood can turn its back on a great show. It went away soon enough when Helga Miren won for Best Lead Actress in a Miniseries or Movie, though. That makes an Oscar and an Emmy for Helga this year, making 2007 the official Year of Miren!
Kudos to the Television Academy of Sciences for making the tough decision to go green this year. The carbon footprint of the entire proceedings was offset by planting a tree somewhere in Oregon. What a lucky tree!
By the way, I'm considering going green myself. I've always been an avid fan of recycling, but now I'm thinking about starting a compost pile. I'm not too keen on keeping a bunch of stinky orange peels and coffee grounds around the house, but if it saves a tree, I'm willing to do my part.
Item! Speaking of television, the new season is finally here! It looks like there's a ton of new shows to capture the imagination, and I can't wait to roll up my sleeves and dive right in! Johnny Gallecki is back, and I couldn't be happier. And another season of Heroes? Super-cool! The new lineup has me thinking: Could Monday be the next Thursday and CBS be the next NBC, with NBC becoming the next ABC?
What's Andie McDowell been up to these days? I see her in makeup ads, but I don't see nearly enough of her where she belongs, on the big screen. Come on, Hollywood! Wake up and smell the casting!
Item! Besides The Transformations, you know who else has more than meets the eye? Actor Shy-Guy LaBoof! From the moment I saw him in Holey Moley, I thought to myself, "There's a kid to keep my eye on." And I was right! With two blockbusters under his belt this year, I think this is really his year. I understand that Mr. LaBoof is Jewish, so mazel tov to you, young man!
Now that the dust has cleared, I am beginning to think I was a little hard on Lindsey Lohen. It's hard to be an entertainment journalist and not hold celebrities up to certain standards. But now that she's pretty much done for, I am going to make a promise. Unless there is some gossip so great that I can't possibly keep it inside, I will not mention her name until she gets another No. 1 movie. Deal?
Item! I'm just gripped by The War, the new World War II documentary by TV filmmaker Charles Burns. Before watching it, I was on the fence about whether those who fought were the greatest generation. Now, I am 100 percent sold. Thanks, PBS, and keep up the good work!
Do they still make NordicTracks? Good exercise should never go out of style.
Item! Seems that exonerated murder suspect O.J. Simpson is in legal trouble again…this time for unpaid parking tickets! Apparently the Juice had been meaning to pay the tickets, but was just distracted, and now has to pay the tickets or face a higher fine! That's what you get when you walk on the wrong side of the law, O.J.!
I think I'm going to spend my next vacation in Vermont. Everyone's always talking about how lovely it is.
Item! What's the deal with all these books about dogs? You can't even walk into a bookstore without running into a stack of them. What about cats? I have three cats and a lot of ideas.
Well, that wraps it up for another edition of the Scoop! Check in next time when I have a great story about James Gandolfini, a trip to the pharmacist, an expired prescription, and a case of mistaken identity. Until then, I'll see you…on the outside!
Jackie Harvey graduated from Viterbo University with a degree in English literature in 1990. After honing his writing and copy-editing skills at The Sunshine Shopper, he became The Onion's entertainment columnist in 1994, replacing the outgoing Archie "Arch" Danielson. Currently, Harvey writes his regular column, "The Outside Scoop," as well as his blog, "Harveywood!"