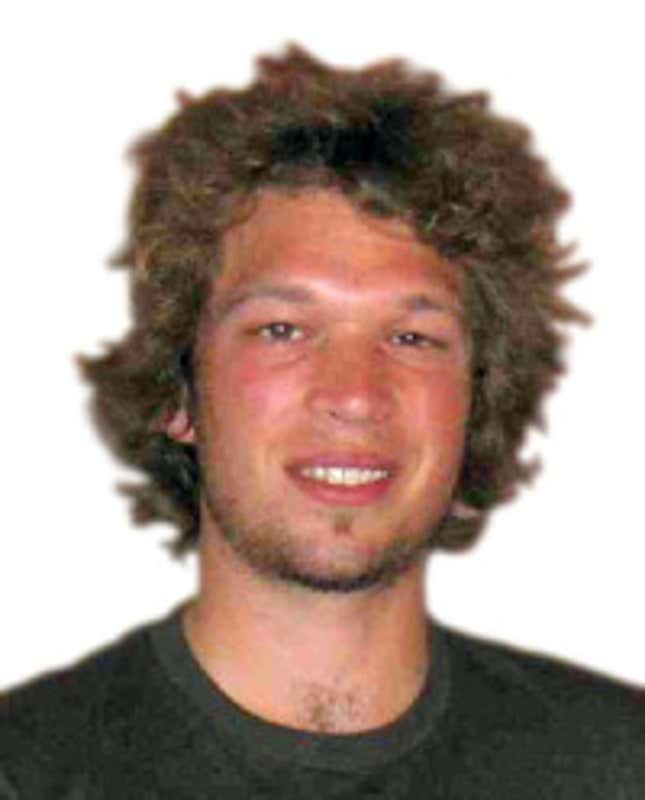 In less than 72 hours, I'll be touching down in Kampala, on my way to the shores of Lake Victoria, aka poontang heaven.
This Week's Most Viral News: September 22, 2023
My Peace Corps paperwork is all filled out, and my big transatlantic flight is only a few days away. Forget the boring office jobs and dead nightlife of suburban Schaumburg, Illinois, where the streets are empty by, like, 11 o'clock. Soon thereafter, a two-year dry spell will come to an end.
I've heard that Ugandan girls love Americans. Supposedly, the minute an American relief truck rolls into a refugee camp, they just start swarming all over it, like the friggin' Beatles just pulled into Shea Stadium. But I'm not really into that action, to be honest—most of the Ugandan women I've seen in the brochures are a tad too skinny for my taste. No worries: There'll be plenty of hot volunteers to choose from.
I can see it now: me, shirtless and sweating as I unload sacks of grain from the back of a truck. All of a sudden, there she is: dressed in a white tank top, jungle shorts, and boots—like Angelina Jolie in those Lara Croft movies. Her face aching with sympathy for the starving masses, she looks at my chest, gleaming in the brilliant Ugandan sun, and says, "Please. You must not allow yourself to become dehydrated, like the several million drought-afflicted children we are trying to save." Then she cracks open a cold one and we chug it together. One beer leads to another, and the next thing you know, we're watching the romantic Ugandan sun rise over the economically ravaged slumscapes.
I'm telling you, there's nothing like traveling to another country to bring out the adventurous side in chicks. They're alone in an unfamiliar setting, and they feel both vulnerable and brave.
I ought to know, too, because I've been there: I spent my junior year abroad in France. I was there two semesters, and I got laid three times. Pretty sweet. Well, one of those times I only got to third base, if you want to be technical. But that was in a European city with a stable government and high standard of living. Imagine how much hotter the passions will burn in a land where young children are forced to flee their rural villages at night and seek refuge in towns in order to avoid being kidnapped by commandos.
This is going to be awesome. The best part is, these ladies don't expect commitment. They know that this brief sojourn into a nightmarish hellhole will soon be nothing more than a romantic memory, a passionate encounter set against the backdrop of a U.N. Food Programme truck ambushed and set aflame in the middle of the night. In the morning, they'll take up their rucksacks and proceed to the next good-samaritan adventure.
But they'll never forget me. The catatonic faces of the motherless 11-year-old Ugandan sex slaves who constantly begged them for food will fade away, but mine will stay with them forever. Each girl will kiss me on the cheek, thank me for the unbelievable orgasms I rocked them with, and maybe even start crying. The morning sun glinting off the pile of tiny human skulls in the mass grave near our tent, I'll tell her, "Be strong, beautiful. We weren't meant to last, but we've lived a lifetime." And then she'll nod, because she'll see the wisdom in my words.