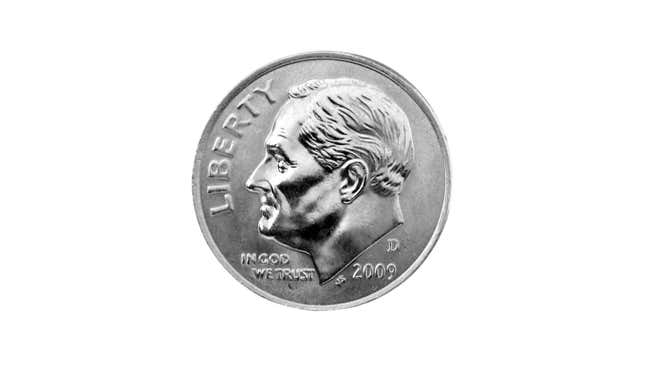 This little stunner might only be 1/10 of a dollar, but she's got 100% of our attention.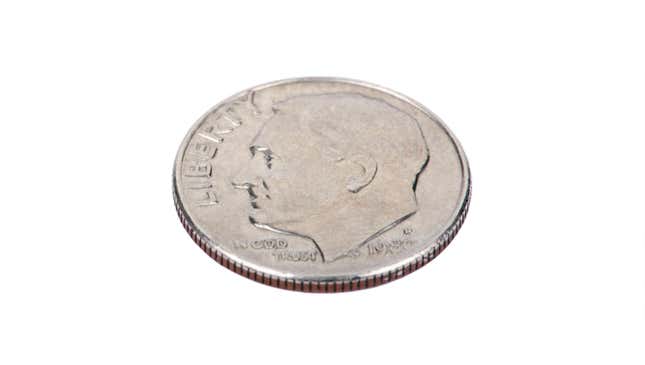 This baby must be fresh out of the mint because it's scorching hot.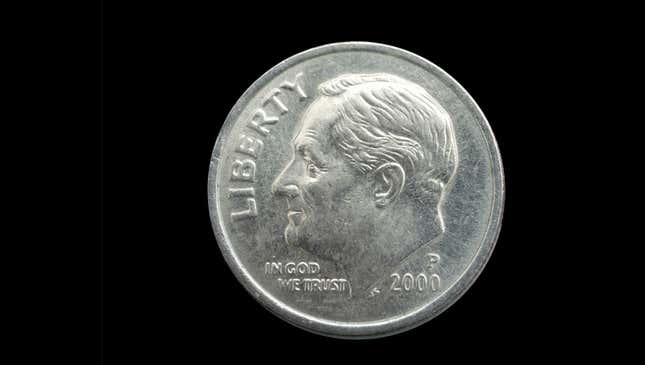 91.67% copper. Voluptuous 17-millimeter frame. Um, is it hot in here, or is it just us?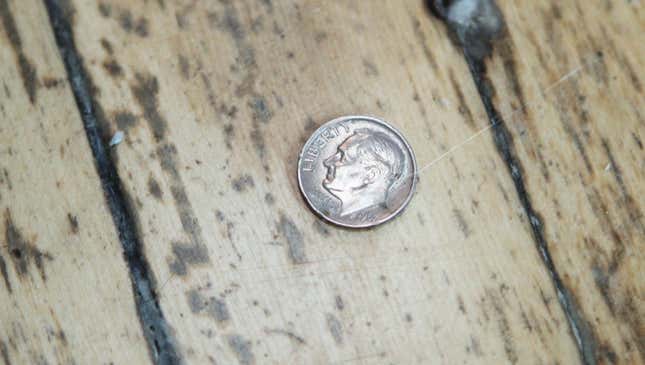 Just think: Some lucky bastard gets to walk around with this sultry specimen in his pocket.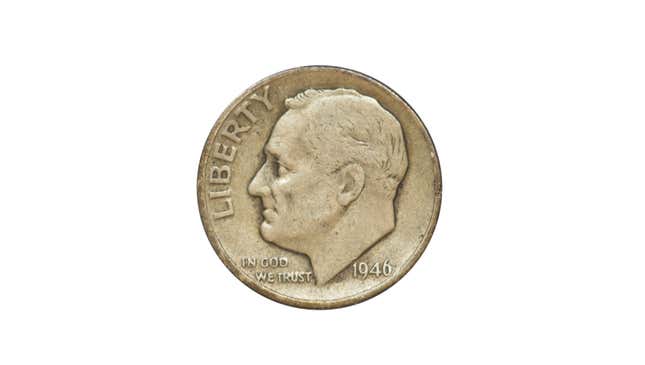 It's hard not to be jealous of this timeless beauty. Sixty-seven years old and this dime still rocks a killer figure. Case in point: those gorgeous denticles.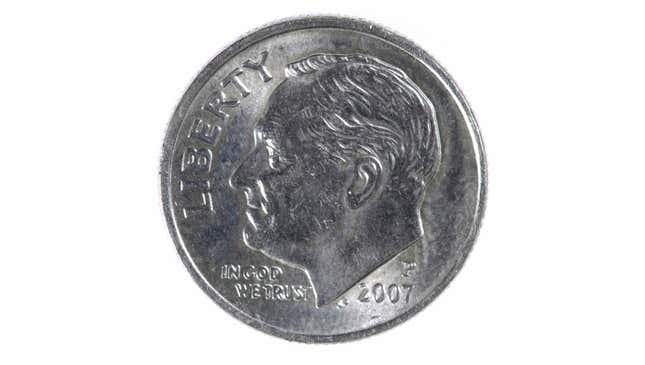 The U.S. Mint must have had sex on the brain when they printed this dime. How can you explain that knockout rim and swoon-worthy bas-relief?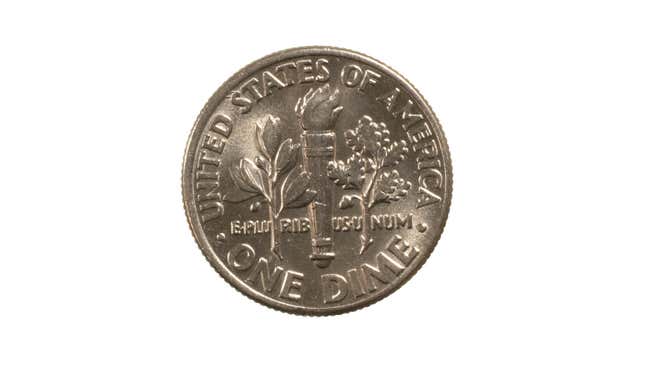 If the tails side of this dime is as sexy as its obverse side, you can bet we're going to go crazy on this dime.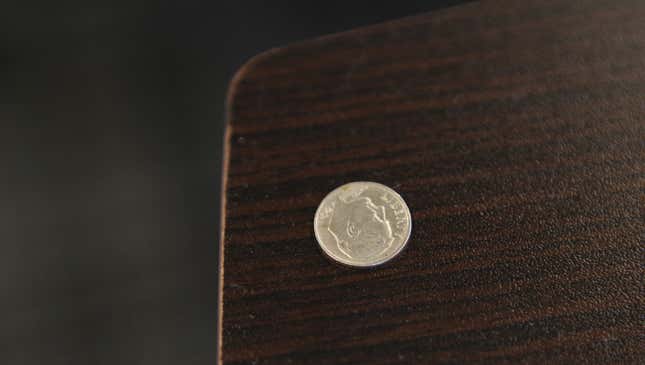 Is it wrong to fantasize about bedding this dime?
The quintessential dime next door. Olive branch + torch + oak branch = we need a cold shower.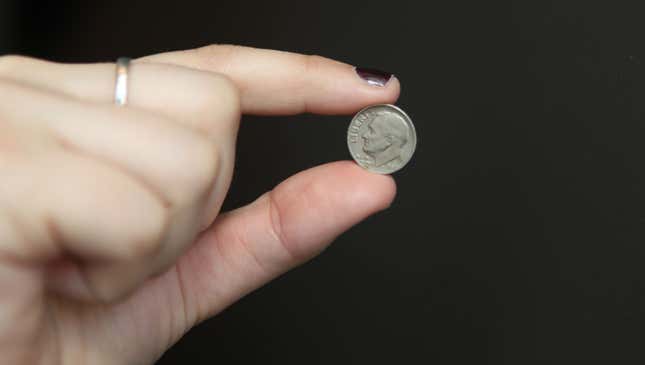 Sorry, folks, but this dime is taken.