HOLLYWOOD, CA–The inexorable march of time, the prison into which all humankind is born, brought Leave It To Beaver star Jerry Mathers–and all of us–one step closer to the grave Monday.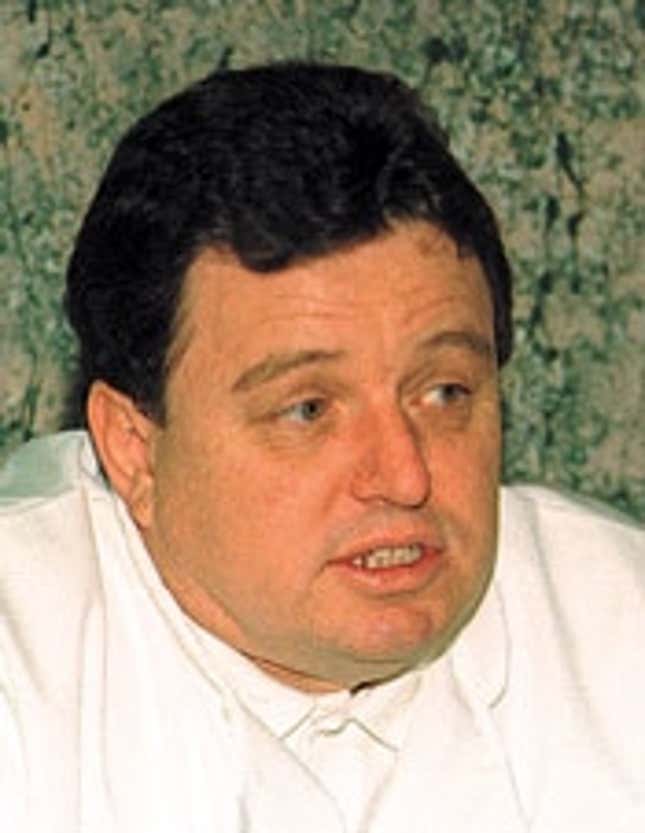 This Week's Most Viral News: September 22, 2023
"I saw Jerry Mathers on Entertainment Tonight a couple months ago," said Barry Carter, 34, of Duluth, MN. "It was weird. He still has that baby face, but he's, like, in his 50s now. I was like, 'Whoa, look at Jerry Mathers, he's getting up there in years,' and my wife said, 'Well, aren't we all?' I guess it's true. I'm not as young as I used to be, either."
Added Carter with a reflective sigh: "It makes you think."
Mathers, who recently came face-to-face with his own mortality when a worm he swallowed on The Tonight Show's "Celebrity Survivor" gave him a severe stomach infection, once charmed millions as the irrepressible mischief-maker "The Beav." Yet, as sands through the hourglass, Mathers' remaining moments on Earth continue to run out, bringing the star of the short-lived '80s syndicated series Still The Beaver closer to the day when worms would eat not just his stomach lining, but the whole of his flesh.
"Jerry Mathers?" said Clear Lake, IA, homemaker Janet Platt, 49. "He was so adorable on Leave It To Beaver, the very picture of childhood innocence. But then his youthful innocence gave way–as it must for all of us–to the hard-bitten realities of adulthood and, eventually, old age. But he will live forever in my heart, as well as the hearts of millions of others, where he will always remain the quintessential American boy."
Indeed, as we all project our deepest doubts and fears onto the canvas of our earthly existence, struggling to create meaning where there is none, so too is it with TV's Jerry Mathers. The symbol of an entire culture's faith in the magic of childhood, Mathers has been the subject of myriad rumors, all untrue. Not only was he said to have been killed in the Vietnam War, but he was also rumored to have grown up to become the legendary, death-obsessed '70s shock-rocker Alice Cooper.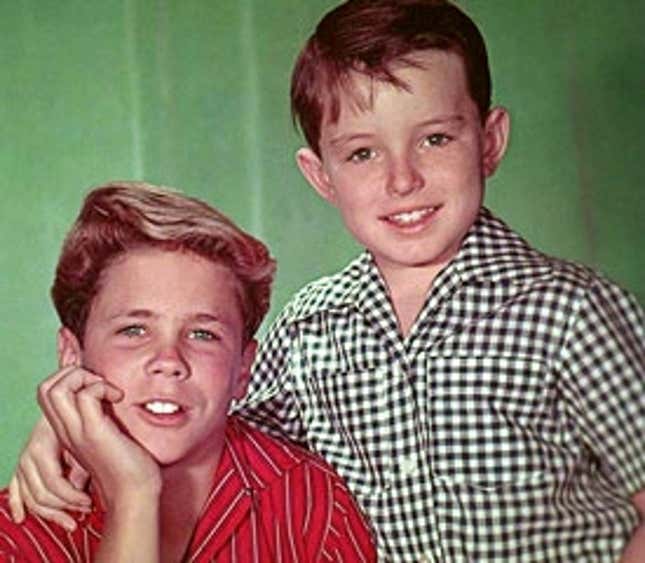 But as these urban legends continue to circulate, the real Jerry Mathers remains very much alive, forging ahead day after day, as all of us must, despite the inevitable end which awaits him in the cold embrace of Death.
"I think life is a challenge," Mathers said during a recent online appearance on HealthTalk Interactive to discuss his twin battles with diabetes and dyslexia. "Every day, when you get out of bed, there's challenge after challenge. So I say, just take each one as they come. Yes, they were both challenges, but, you know, I've met other challenges in my life, and as I say, I will continue to meet and beat them!"
What more can any of us do?
Determined to maintain a positive attitude in the face of the howling void, Mathers greets each day with a brave smile. The actor, who is available for personal appearances at trade shows, never fails to sign an autograph for an admiring fan. In addition, he jogs one hour every day and has maintained a healthy diet since losing more than 40 pounds on the Jenny Craig program, for which he is now a celebrity spokesman.
He still finds regular roles in feature films, including the 1994 thriller Sexual Malice. And his 1998 memoir, And Jerry Mathers As "The Beaver," still in print and a strong seller since its 1998 publication, is a delightful trip down memory lane and an enjoyable book for readers of all ages. Yes, time has been kinder to TV's Jerry Mathers than to most.
Yet we can only wonder: Does Mathers dream of another sort of time? Does he dream of a Vonnegutian reverse-entropy universe in which his smiling childhood visage recedes not into the dimness of the past, but instead moves toward a beautiful convergence, where decay becomes birth, destruction becomes growth, and all find redemption in lost innocence, regained by the reversal of our days?
Only God–and TV's "The Beav"–know for sure.