I was driving along with the radio on the other day, but I just couldn't seem to find a song I could get into. I must've gone up and down the dial a thousand times, but it seemed like something—something absolutely crucial—was missing from every tune. Then it hit me: twistin'. Not one of the singers on the radio had mentioned it even once! And I just thought, man, it's been a long time since someone wrote a great hit song about twistin'.
Far too long if you ask me. Can you even remember the last time someone released a massively popular song that had anything at all to do with people twistin' or twistin' again or twistin' till they tear the house down?
All I'm saying is, I wouldn't mind hearing a new chart-topping single every now and then that's written by a person who thinks I should be twistin' all night long. After all, the musical landscape certainly isn't hurting for shoutin', jumpin', shakin', and even groovin', but I challenge you to name one recent song about the experience of twistin' at all, let alone what it feels like to go round 'n round 'n up 'n down.
Just look at any Top 40 chart. You won't find one song about a new dance sensation twistin' across the nation. Not one smash single with some people twistin' real high, some people twistin' real low, and some people even twistin' all the way to the floor. I hate to say it, but it's as if artists of today have just given up trying to get any twistin' out of a lil' miss.
Isn't that completely crazy? Maybe I'm just being nostalgic, but I think what people crave are number-one hit songs that encourage them to do the twist, describe what exactly the twist is, and then provide step-by-step instructions for performing it. They want to know how long to twist and with whom to twist and where to twist—the hop? Right here? Any ol' place? They also want to know whether they should be doing the twist a subsequent time if they already performed it at a previous moment in their lives. They want to feel reassured that twistin' is okay because mama ain't around.
G/O Media may get a commission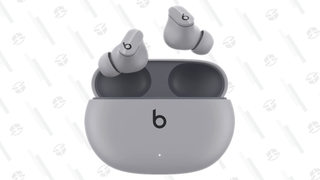 Twistin' time was here once. It can be here again.
I just think people would be delighted if, after all these years, a popular singer was telling them to move those hips and do the twist. There are all kinds of ways to approach it. Someone could sing about taking his sweetheart's hand, nice and easy, and start twistin' real slow. But as the song goes on, he could build up momentum by urging people to keep twistin' and twistin' even faster. In that case, they could even be likened to tornadoes, or "twisters" of sorts.
Or maybe the singer confronts someone hesitant to dance by explaining how easy it is to execute the twist, not to mention the fact that everyone else is twistin' and that he stands alone in not participating. Through this delicate combination of encouragement and chastening, the singer breaks through his reluctance to get on the dance floor. Hey, now he's got it!
Are you listening, Bruno Mars? Taylor Swift, Kanye West, consider this your wake-up call. Sooner or later, people are going to get tired of your flavor-of-the-month routine, and they're going to want something timeless and true. Well, guess what? I just happen to have a perfect suggestion.
And it goes like this.