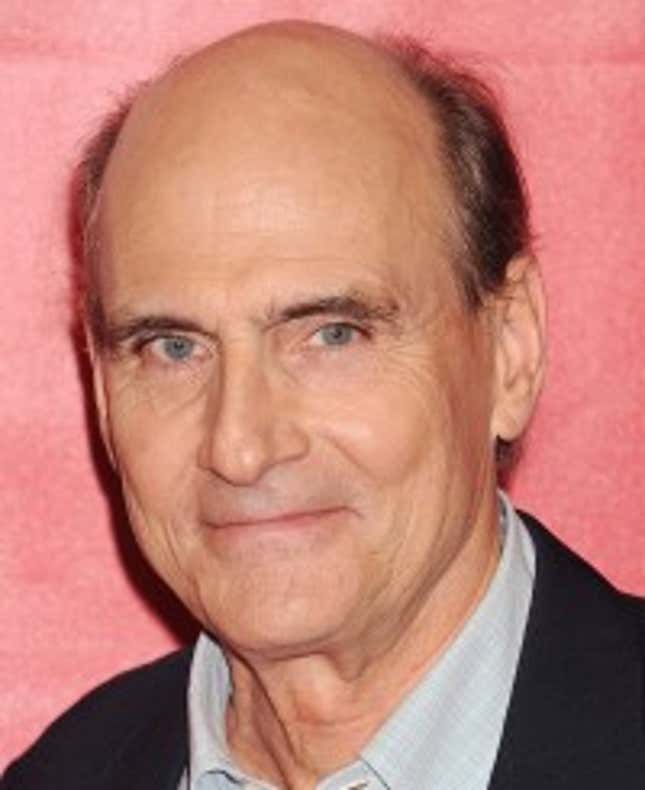 Over the course of my 40-year career, I've come to recognize the true impact my music has had on people. Strangers come up to me all the time to say what an honor it is to meet me, how the first album they ever bought was Sweet Baby James, or that "Sarah Maria" is their favorite song. They'll ask about the process of songwriting, what inspires me, and whether I start with the words or melody first. More often than not, they'll just come up to say how hearing "Fire And Rain" for the first time changed their life. As flattering as their admiration can be, it's sometimes a bit overwhelming, and it reminds me of the tremendous responsibility I have as one of the most celebrated figures in modern history.
Study Finds LSD Highly Effective At Ruining Nephew's Baptism
What I'm saying is, I guess it's a little hard sometimes being considered, pretty much by general consensus, the most important and influential songwriter of the 20th century.
As you can imagine, it's obviously been a heavy burden to bear. Everywhere I go, I'm confronted by the fact that my work has dramatically altered the parameters of not only modern music, but Western culture as we know it. I mean, my God, all I am is a guy with a guitar and some songs, yet most people genuinely believe I changed the very course of the 20th century. That's a pretty big weight to lay on a guy. And yes, it does get to me. Because there's only so many times you can be called "Pop Music's All-Time Genius" or "America's Greatest Living Poet" before part of you just wants to scream "Enough! Leave me be! I'm just a person like everybody else!"
The funny thing is, all I ever wanted to do was make some pleasant-sounding, easygoing folk rock for people to enjoy. I never thought my words and music would literally be thought of by critics and audiences alike as, bar none, the best, most influential, and most impactful music in the modern pop canon. I certainly didn't know my career would be the axis upon which 20th-century history itself would turn. Or that "Walking Man" would be remembered as the song that summed up the last 50 years of American life. To be honest, I figured I'd probably be remembered as a solid singer-songwriter talent with some nice songs and a career's worth of strong record sales, not the so-called voice of a generation, for crying out loud. Turned out I was wrong.
You don't plan on being mentioned in the same sentence as Gershwin, Mozart, and Bach, after all. It's just something that happens.
What's more, I'm not even sure I agree with everybody. I mean, who can really say who the "greatest" songwriter of all time is? I don't believe there is a "greatest" songwriter of all time, or that such a designation even exists. Now, I'm flattered that the majority of music fans think it's me, of course, but I just don't agree. There are lots of great songwriters out there. Maybe they're not as influential as me, or as culture-shaking, or as destined to be remembered for time immemorial, but how could they be? My theory is there can only be one musical figure every century who changes the world forever and for the 20th century it just happened to be me. Right place, right time, is how I look at it.
I'm not trying to be insensitive here. I get that every American who was alive in 1975 can remember where they were when they first heard "You Make It Easy." Or how the whole world was turned on its ear the week the Mud Slide Slim And The Blue Horizon LP was released. These are iconic moments in our nation's history. I'm not denying that. I just want people to try to separate the myth from the man here. And to stop clamoring for me to give them all the answers to the world's problems, because I don't have them. Not all of them, at least.
It's like, go bother one of the other world-changing giants of music and culture, like Art Garfunkel or Jackson Browne.
The one thing I do enjoy is watching every new artist who comes down the pike and seeing how obviously I influenced their music, lyrics, and overall sound. From Prince to Bruce Springsteen to Kurt Cobain to Kanye West, it's cool to listen to all these guys as they arrive on the scene and know that, wow, they basically learned how to do what they do by listening to my records. It's a pretty special feeling. And even if they borrowed perhaps a little liberally from my music, that's okay, because everybody steals, ya know? That's just one of the realities of making music: You steal from the best.
My point is, I'm grateful for my career, but being thought of—along with Martin Luther King, Albert Einstein, and Mohandas Gandhi—as one of the pivotal figures of the 20th century is a heavy cross to bear. But I guess the fact that my music continues to be the standard by which all other music is judged is just something I have to live with, whether I like it or not.
The key is to not let it go to your head.