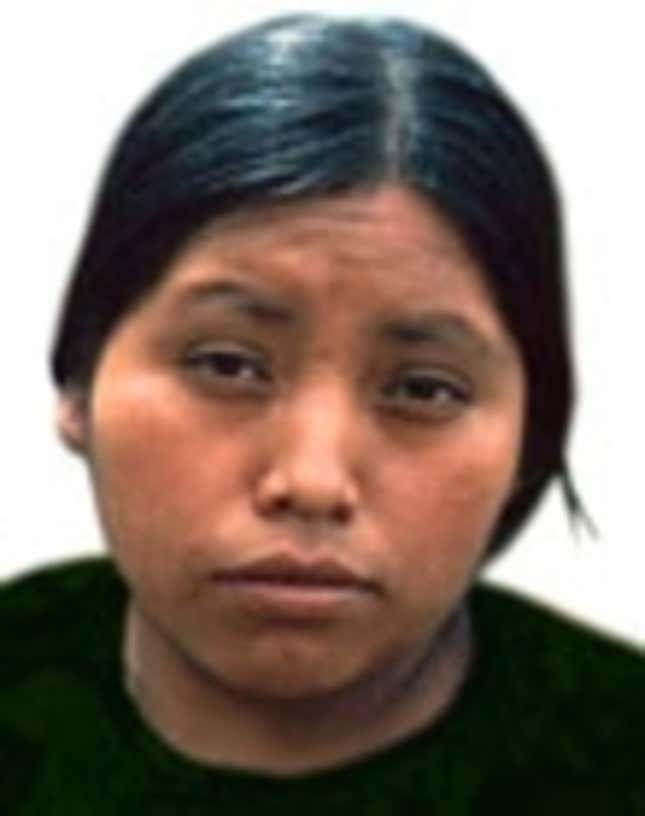 In this life, we need the help of others to get by. No one person—nor two, nor four, nor even forty—is enough to undertake the task of producing thousands of pieces of officially licensed NFL merchandise. You cannot do it alone. It takes a total team effort. Indeed, here in Guatemala, we have a saying: It takes a village to stitch 20,000 Dallas Cowboys sweatshirts.
This Week's Most Viral News: September 29, 2023
Look at this fine, upstanding Russell Athletic-brand sweatshirt. Do you think one person could have brought this item into the world in isolation? Of course not. It takes the contributions of every last member of the community. We all have a job to do, whether it be sewing on the sleeves, silk-screening the silver-and-blue Cowboys star onto the chest, or checking for irregularities.
Sure, it's hard work. But you know what? It's well worth it. That sense of teamwork and collective responsibility shows in each and every sweatshirt. From the durable, double-stitch fabric to the stain-resistant cotton weave, a sweatshirt raised here in Quetzaltenango is well-prepared for whatever the world may throw at it, be it a tackle-football game in the park or a salsa spill on the couch.
Just as the Cowboys offensive line must work together to protect quarterback Chad Hutchinson from opposing pass rushers, we must all work together to protect Quetzaltenango from losing its Russell Athletic factory to a neighboring village. Let's say that someone in our happy enclave of productivity falls ill with malaria and can't meet her quota. It is up to the rest of the villagers to stand together and fill that order so that the contract doesn't go to, say, the people of Totonicapán.
I take pride in the work we are doing. These sweatshirts are going to Cowboys fans who really appreciate well-made, great-looking team gear. These fans will be the first to speak ill of a shoddily made sweatshirt to other prospective buyers. That is why, as a village, we must look after one another to ensure that everyone is pulling his or her weight. We must also make sure that our fellow villagers do not get their fingers sliced off in the material cutting machine, potentially jamming the works and slowing production with a work-time injury. We are all tied to our village through pride, just as we are tied to the embroidery machines with a comfortable length of rope.
Sweatshirt-rearing, mind you, is not exclusively the job of adults. Children play a vital role in the process, as well. While some of Quetzaltenango's villagers may only be 7 years old, they are not too young to sew in a tag or make sure that there is no rippling or cracking in the screen job. They, like the adults, must look beyond their own needs to help make these tackle-twill sweatshirts the kind we can all be proud of. Without them, fans of America's Team would not have a comfortable and stylish way to show their support for Emmitt and the rest of the boys in blue.
We don't do this for the money—although $15 a month is certainly a generous salary. We also don't do it for the fame, although everyone in southwest Guatemala knows which town has the Russell Athletic sweatshop. We do this for the Plano, TX, bank teller who wears one of our pre-shrunk Dallas Cowboys sweatshirts while watching his team take on the hated Philadelphia Eagles. For the Ft. Worth tax attorney who wears one while cheering on the team from his company's skybox at Texas Stadium. And for all of Dallas, a city that truly bleeds silver and blue.
So you see, the village cannot function without the contributions of each individual. Without each villager, there would be no one to unload hundreds of bolts of cotton fleece to the manufacturing floor. There would be no one to operate the industrial cutting implements to shear off enough fabric to cover an XXXL torso. And there would be no one to sew, emblazon, and pack these sweatshirts so they may be sent to the hard workers of another village far away—a village called Dallas, Texas, U.S.A.
Yes, our allegiance lies with the greatest fans in the entire world, the fans of the Dallas Cowboys. Unless, of course, that long-rumored Starter jacket factory finally comes to town. I understand they pay 30 cents an hour. Then it's 49ers all the way.