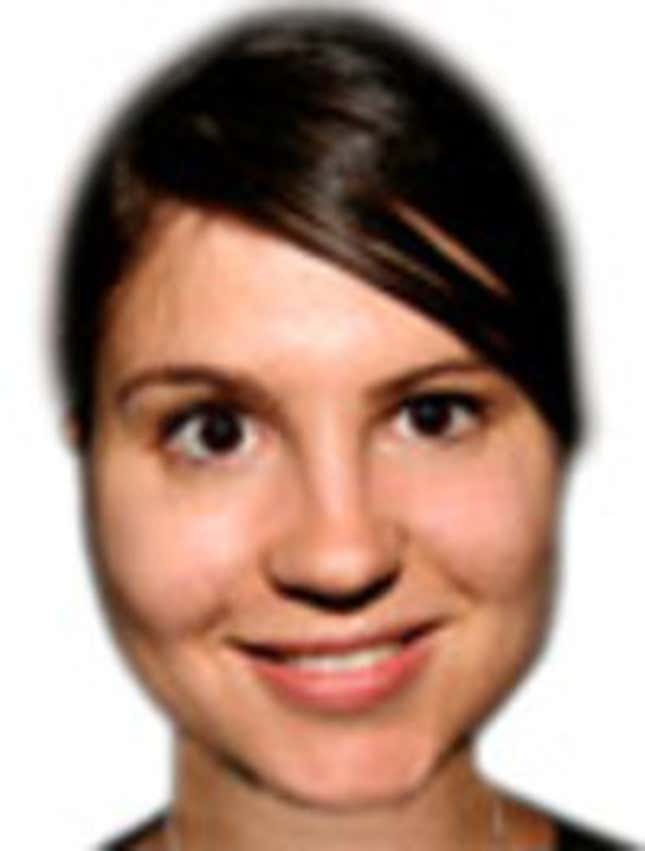 Relationships are a two-way street, and you can't expect to make them work unless you're willing to get out there and risk being hurt. Took me a long time to learn that, but now that I'm ready to open my heart to another person, it's only a matter of time before I find my soulmate. So look out, world, because I've got a whole lot of love to give to the first person who can match that love with a similar offer or its equivalent in luxury items, birthday and anniversary presents, or cash.
Edgelords Explain Why They Love Elon Musk
I will also accept a biweekly series of dinners at fashionable yet intimate restaurants.
I guess I'm just a hopeless romantic. When I see a handsome man with sparkling baby blues, it's no time before I fall head over heels and offer him an impressive six-month infatuation package for 2 percent over market price. I can't help myself! Anyone who knows me knows I'm the kind of girl who wears her heart on her sleeve and doesn't mind haggling for a better deal on growing old together.
As they say, 'tis better to have loved and lost than never to have swapped one's undying affection for having someone around during the holidays.
After all, a life without love is a wasted life. Especially when you consider all the stuff you could get for that love. Compliments, flowers, the immediate boost in self-confidence that results from knowing you are still sexually attractive to someone. The reasons to fall in love are virtually endless. And if you act now, I might be persuaded to throw in my sincere respect and admiration for your career for free! That's my whole heart and soul for the low, low price of spending a few weekends with me to stave off the bitter loneliness that suffocates me a little more each night I watch Extreme Makeover: Home Edition by myself in my apartment.
You hear that, boys? I'm single, I'm available, and I'm ready to share my life with whoever will momentarily satisfy my raw, desperate need to connect with just one other soul before I die.
Now, I'm not saying I'll settle for just anyone. No way. The guy who's going to win my heart needs to have the whole package: personality, good looks, and, most importantly, the ability to provide me with constant distractions from the fact that I am well into my 20s with nothing to show for it. And when I do find Mr. Right, nothing will get in the way of my true feelings for him, no matter what those feelings might be or how successfully they might convince him to attend my high school reunion and just go along with it when I tell everyone I'm finally engaged.
I'm ready for romance and all of its positive net gains!
God, it all seems like a fairy tale sometimes. Just think: Some lucky man out there doesn't even know it yet, but we were made for each other. Like two pieces of a puzzle that fit together so perfectly that neither piece will have to break down sobbing when her mother asks her if she's a lesbian for the fifth Thanksgiving in a row.
Isn't love magical? Just knowing that there's a man out there who will love me for no other reason than that I allow him to indulge in a little breath play without making accusations about his psychological health, provided that he introduces me to his parents within six months—it makes the bad days not seem so bad. It's exactly like Casablanca.
Just look into my eyes and you'll know we were born to engage in a mutually beneficial transaction together.
So save your fancy cars and high-powered jobs. Those things mean nothing if you don't have love. On my deathbed, the only thing I'm going to care about is how much I laughed, if I ever really watched a sunset, and did I ever care about someone deeply enough to make my single friends envious and to finally avoid feeling like the odd one out at dinner parties. Because, at the end of the day, love is the only thing that matters.
Then again, once I do find that perfect man, it might just be time to complete my life's calling by becoming a mother. My biological clock is tick-tocking, and I just know in my heart that I will want a baby some day. After all, for a woman, there's no greater joy than bringing a new life into her fear of dying alone in a nursing home bed.